Almost as soon as Season 2 of You dropped on Netflix, devoted viewers wondered if the beloved thriller series would be returning for a Season 3. 
But You's cult following luckily didn't have to wait long for the news. Netflix announced on Jan. 14 that Penn Badgley will definitely be back for a Season 3 in 2021. 
Fans of Joe Goldberg, the most beloved (and feared) stalker on television, immediately started guessing what would come next. We last left Joe peering through fence slats at a mysterious neighbor, while his latest lady was somewhere nearby (and allegedly pregnant). Who could be Joe's (or Love Quinn's) next victim in Season 3?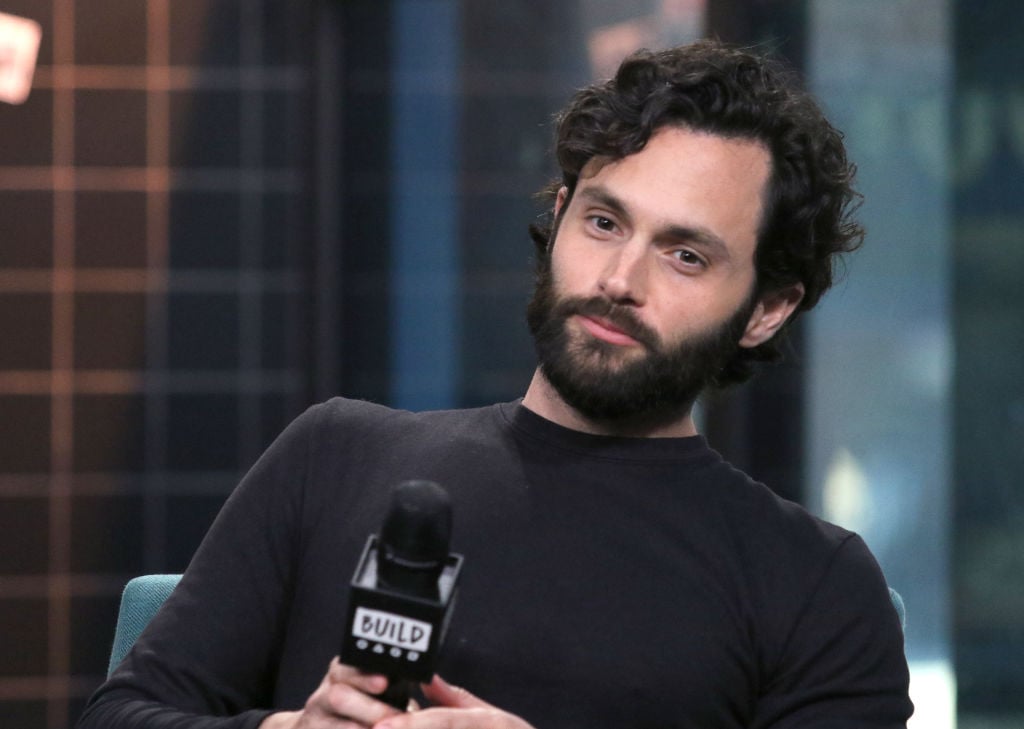 Netflix announced 'You' will return for Season 3 in 2021
On Jan. 14, Netflix took to Twitter to announce that You would return for another 10-episode season in 2021. "See you soon, neighbor. YOU S3 is coming," read the announcement. 
Harper's Bazaar reports that showrunner Sera Gamble and Joe Berlanti will return as executive producers, so we can likely expect the same creepy goodness we came to know and love in the first two seasons. 
Of course, fans might have been a little worried about a renewal, but Badgley already leaked the news (pretty much, at least). In an interview with Entertainment Tonight, he briefly mentioned "the third season" before panicking a bit and saying he "technically" couldn't let anything slip.
Love and Joe will be back for Season 3
It looks like Joe's surprising twist of a story with his match (in more ways than one), Love Quinn, will continue in You Season 3. 
According to Harper's Bazaar, both Badgley and Victoria Pedretti, who plays Love, will be back for the third season. Since we last saw Love heading off Joe's attempt at murder with a pregnancy announcement and a move to the 'burbs, we're sure there will be plenty of baby mama drama to be had with our two favorite serial killers. 
Gamble also hinted that Love's troubled family might continue to play more of a role in the third season. She told Entertainment Weekly in a recent interview, "I have so many questions about Love's mother who's incredibly in the picture at the end of the season, like how much she really knows about her children." Maybe she'll finally find out the truth about her picture-perfect daughter in Season 3.
Fans already have several theories about the next season
Of course, heading into You Season 3, there's one question on everyone's mind: Who the heck is the lady Joe is creeping on through the fence? With a stack of books next to her and a wedding ring (making her unattainable, of course), she looks just like Joe's type, that's for sure.
Many You fans thought it might be Joe's mother, who suffered an unknown fate in Season 2's many flashbacks. But Badgley debunked the fan theory, telling Bustle, "She's definitely not his mom."
Other fan theories suggest it could be Season 1's Guinevere Beck, back from the (presumed) dead, or one of her friends or relatives seeking revenge on Joe. 
Still other fans think it could all be in Joe's head. "The neighborhood they're in at the end is way too pristine to be real, yet the only thing that seems imperfect is the fence between Joe & the neighbor," wrote one fan on Twitter. "The fence represents reality, aka Joe making up everything in his head."
Source: Read Full Article