Cop buddy movies are still a viable movie genre that seem mostly derivative nowadays after movies in the '80s and '90s perfected the concept. You can argue the Fast & Furious franchise opened some new doors to more ensemble action movies, even if an upcoming spinoff may take things backwards.
The only reason this new spinoff is turning into a buddy cop movie is rumored to be because Dwayne "The Rock" Johnson didn't get along well with Vin Diesel. We all know latter has been a vital part of the Fast & Furious movie series, and fans might balk thinking about a cast disruption.
If you need a heads-up behind the changes, Johnson recently gave some interesting explanations.
Building up 'Hobbs & Shaw'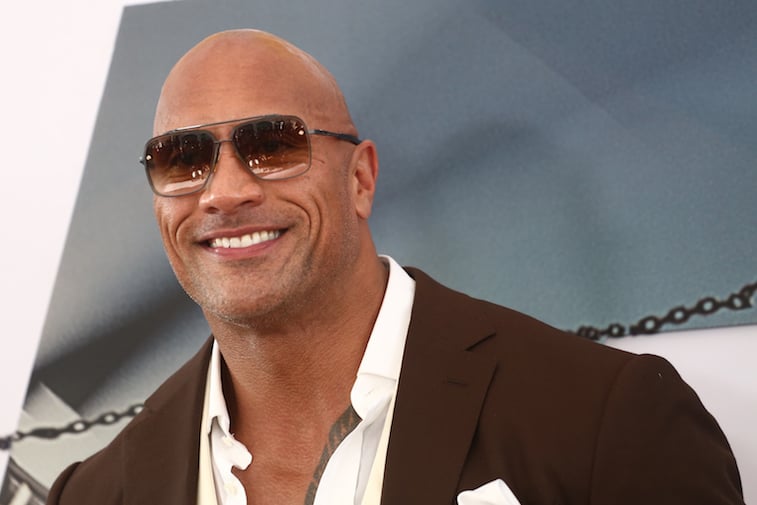 What's most ironic about doing a spinoff movie with the Luke Hobbs and Deckard Shaw characters is that they both dislike one another in the past Fast & Furious movies. In this sequel, they're forced to team up with one another to thwart a new cyber terrorism threat.
If this sounds almost like allusions to the relationship between Johnson and Diesel, you'd be half right.
Outside of always looked like they were having a good time on the set of the prior films, the two definitely didn't see eye to eye on things. Diesel always seems to be friendly with everyone, however, so it seems like Johnson instigated the beef.
According to a Mashable report last year, Johnson found out he and Diesel had very different views on how to make movies. As a result, Johnson openly called Diesel a "candy-ass" on his Instagram account. No, it's probably not the first time those words were spoken on the social media platform.
But Johnson did get along swimmingly with Jason Statham
One thing noticed was Johnson and Jason Statham seemed to have perfect chemistry in the F&F series. This translated to a close friendship between the two off the set.
No wonder Johnson had a eureka moment of producing a spinoff with his and Statham's characters. Having the two hate each other in the film isn't unusual either since many of the classic buddy cop movies of yesteryear usually happened due to uneasy alliances.
Just look at the truly great buddy film franchises of the '80s like Lethal Weapon or 48 Hours. Each scenario was often two cops thrown together reluctantly to help solve a case together. Because they didn't always get along, it made for some classic one-liners movie fans still quote today.
We expect Hobbs & Shaw will follow suit, though we also wonder if the Fast & Furious fans who preferred the full ensemble will show up.
Fans will likely still show up for the franchise's references
Maybe some fans will be irked the entire cast they've watched for 18 years won't be in this film. Let's not forget, though, how much of a box office draw Dwayne Johnson is now. He'll be bringing in his own fans, plus likely winning over a few skeptics.
Besides, there's going to be a lot of references to the Fast & Furious franchise, including the name as a header in the title. No doubt there may be some mention of the other cast members as well, including finding out where they are and how they're doing.
For those wondering, there will be a Fast & Furious 9, with filming already underway. No matter if Hobbs and Shaw are off on their own crazy path, the original cast are getting back together for the ninth film as proof this franchise never quits.
In the chance Johnson's Hobbs and Vin Diesel's Dominic Toretto ever end up in the same room together again, they may turn and go their separate ways immediately as a crossover to real life.
Source: Read Full Article