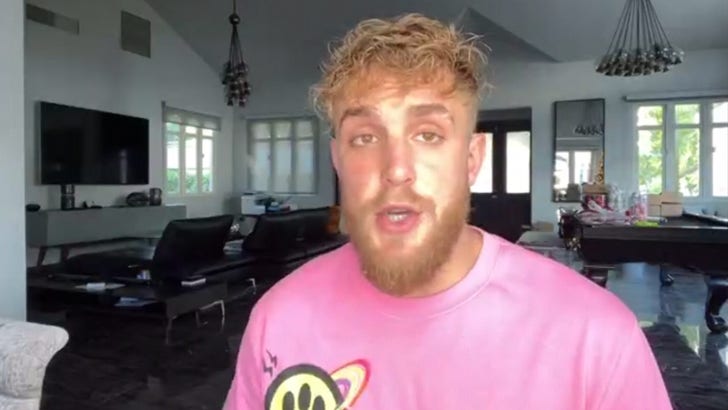 1:04 PM PT — Tommy is breaking his silence on pulling out … saying he's been dealing with the infection for months and was doing his best to fight through it, but the broken rib became the last straw.
Tommy even provides hospital scans to back up his reason for withdrawing from the bout … saying in no way is he dodging Paul, and he's looking forward to rescheduling the fight.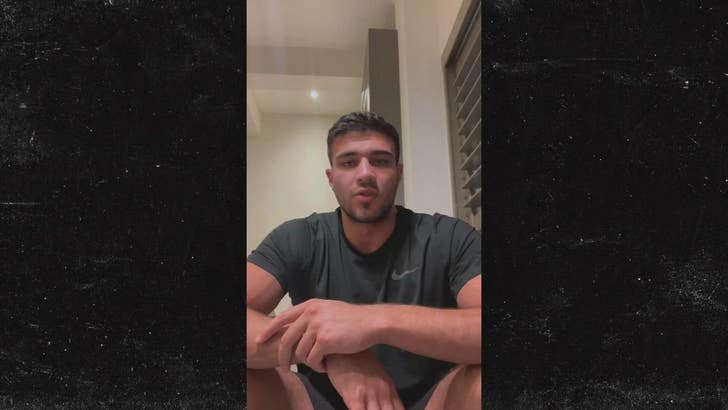 12:04 PM PT — Jake Paul won't be fighting Tommy Fury on December 18 — or possibly ever — 'cause the YouTube superstar says he may be slamming the door on rescheduling the bout after TNT pulled out due to medical issues.
Jake just spoke with the media after the new fight with Tyron Woodley was announced … and he's doubling down on his claim that Tommy got cold feet and was looking for an excuse to back out.
Jake says he's pissed off over the whole situation … and will have to think long and hard before agreeing to step in the ring with Fury, claiming he also did a terrible job at promoting the fight.
"I don't see a reason to come back next year and give him that big of an opportunity and that big of a payday," Jake says. "It would almost be more fun and more satisfying for me to just leave him in the dust and make him fight until he's 25-0, if he gets that far, to get the same payday that he was getting in his eighth fight."
10:19 AM PT — Jake's brother, Logan, is getting in on the smack talk … saying everyone should've seen Tommy backing out from a mile away.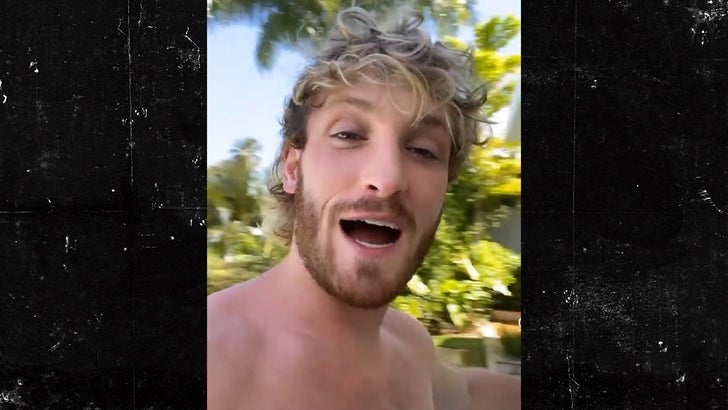 "It's a good thing you're beautiful, you sexy blue-eyed beast," Logan said on Instagram. "'cause you are a p***y."
8:06 AM PT — TMZ Sports has learned … Tommy is backing out of the fight due to a bacterial chest infection and a broken rib.
"The beginning of my camp was going so incredibly and I never expected anything to come in my way from a victory on December 18th," Tommy said in a statement Monday.
"I can't express how disappointed I am and I really do hope we can get this fight rescheduled in the new year. I want this fight to happen more than anything. I'm now regretfully putting my focus on recovery and a further reschedule date."
Tyron Woodley's getting his rematch after all — Jake Paul just announced Tommy Fury has backed out of their December 18 fight … with the ex-UFC champ taking his place.
24-year-old Paul just posted a video confirming rumors of Fury pulling out on Monday … saying he will go head-to-head against Woodley once again in less than 2 weeks' notice.
"When my team woke me up on Friday to tell me Tommy Fumbles was pulling out, I told them I'll fight anyone on December 18th," Jake said. "Troy, Trey, Trevor, Travis,… I don't give a f*** who it is."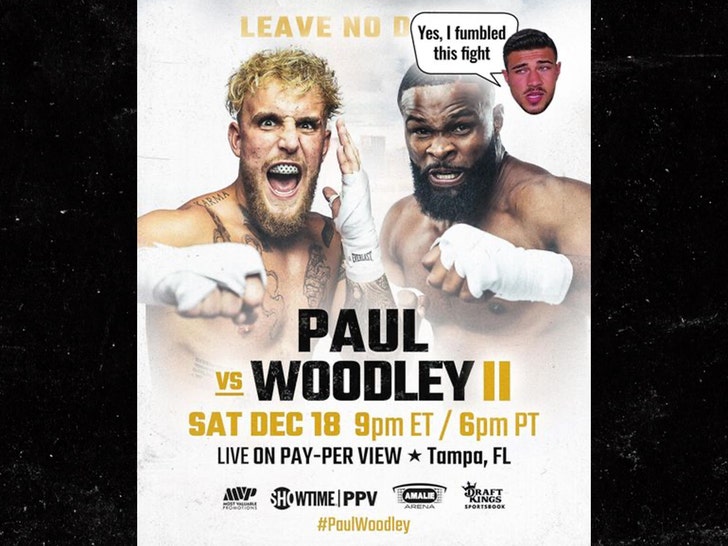 Naturally, Jake also had some words for Tommy.
"Tommy's pulling out because of a 'medical condition' called vaginitis," he added. "Unlike the Furys, Tyron actually has some balls, is stepping in, and contractually he is getting an extra $500,000 if he knocks me out."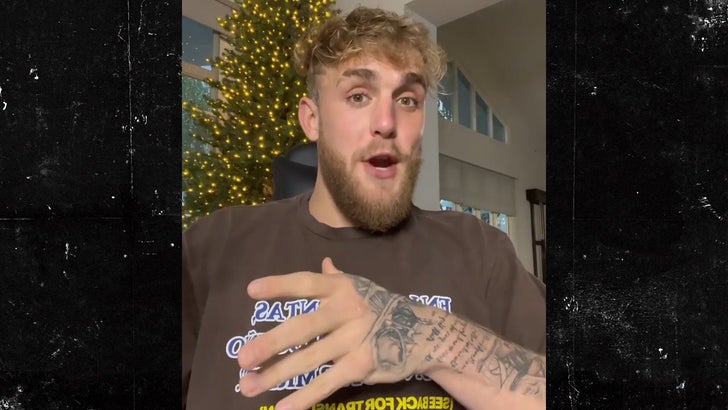 Of course, Paul and Woodley duked it out in Cleveland on August 29, with the YouTuber getting the split decision win over Tyron.
As we previously reported, Tommy agreed to fight Jake back in October … after months of trash talk and failed contract negotiations.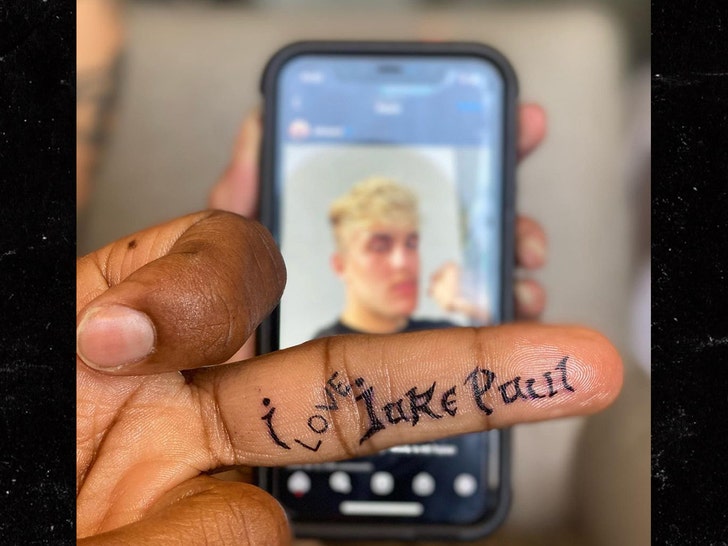 Speaking of failed negotiations, Woodley initially lost his shot at the rematch after Paul claimed he took too long to get "I love Jake Paul" tatted on him.
Woodley eventually got the ink a month after the fight … getting the phrase on his middle finger.
This time around, Jake is guaranteeing a different outcome.
"First time I outboxed him. This time I'm gonna punish him and leave no doubt."
It's a quick turnaround for Woodley … but the dude's a pro, so we're sure he'll be fine.
Originally Published — 7:34 AM PT
Source: Read Full Article