Katie Couric, a fixture on The Today Show from 1991 to 2006, is still going strong. After she left Today (before the Matt Lauer spectacle), she debuted as an anchor of the CBS Evening News and was the first solo female anchor of such a news show.
Couric was also a correspondent for 60 Minutes and an anchor for CBS News prime-time specials. In 2011, Couric left CBS and popped up again in 2018 on a show called America Inside Out, an eight-part series that aired April 11, on the National Geographic channel.
It was 2013 when Couric took a turn on Yahoo by hosting a web interview show on the platform. In the same year, Couric served as a special correspondent for ABC News and other ABC news properties.
Then CEO of Yahoo, Marissa Mayer, was attempting to ramp up Yahoo's mobile features. Getting Couric to host a show, presented on the Yahoo homepage, seemed to be a turning point for Couric, as far as Internet entertainment shows were concerned.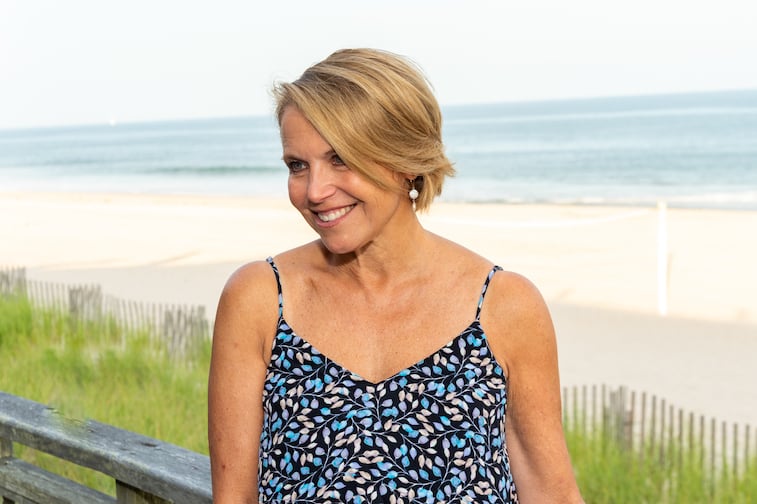 After Yahoo
Now, Couric finds herself hosting a new docu-series, Timelines, on YouTube. The show is a campaign associated with #ChangeDestiny and SK-II skincare company. The global skincare brand and Couric are exploring the controversial topics of pressure to marry and the societal expectation that are forced on women worldwide.
https://pbs.twimg.com/media/EAPTZBWW4AAAm4R.jpg
The far-reaching goal of the program (and the skincare business) was explaining how women across the world are stereotyped. #ChangeDestiny and Timelines are telling the stories of brave women who are taking steps toward overcoming barriers and challenging baseless expectations and norms.
Couric's impact on women of the world
The result of these stories culminated in campaigns such as:
2016 – The award-winning campaign exposed the labels of "Sheng Nu" or "leftover women" in China. This term signifies women who are still unmarried after the age of 27. The film is about courageous women who decide not to let pressure dictate their future lives.
2017 – The Expiry Date concerned the expiration date many women feel they have based on aging.
"SK-II hopes to encourage a global and Pan-Asian discussion to promote the message that everyone should be able to feel proud of what they've achieved and who they are, regardless of age and gender and should not be constrained by artificial timelines and expiry date labels placed on them by society," said Sandeep Seth, brand director of global SK-II.
2018 – SK-II's Meet Me Halfway celebrated the way destiny can be a matter of choice.
Couric also has a podcast on Apple and Stitcher, where she discusses the crazy world, fascinating people in the news, politics, and pop culture.
Becoming real
Because she lived in the public eye for so many years, Couric says she finally feels that whatever path women choose, their choice must be protected. She'd like to see women backing off from judgment of one another.
Now is the time at which social media can make a difference, she explains. Body-positive thinking, feeling free to express themselves in the manner they prefer, not adhering to the socially acceptable version of beauty have all made for exciting changes in the norm. Social media, says Couric, is allowing women to express themselves.
She points to Tracee Ellis Ross' bikini Instagram where Ross points out her imperfections.
"I think that women are starting to say nobody's perfect. But with our flaws, we can still be great. So I think it's cool."
In an interview with Harvard Business Review, December 2015, the interviewer asked if being authentic created challenges for her in her career. She answered that reading lead-ins for news programs, although a necessary job, was not as easy for her as was offering the audience her genuine self.
Source: Read Full Article