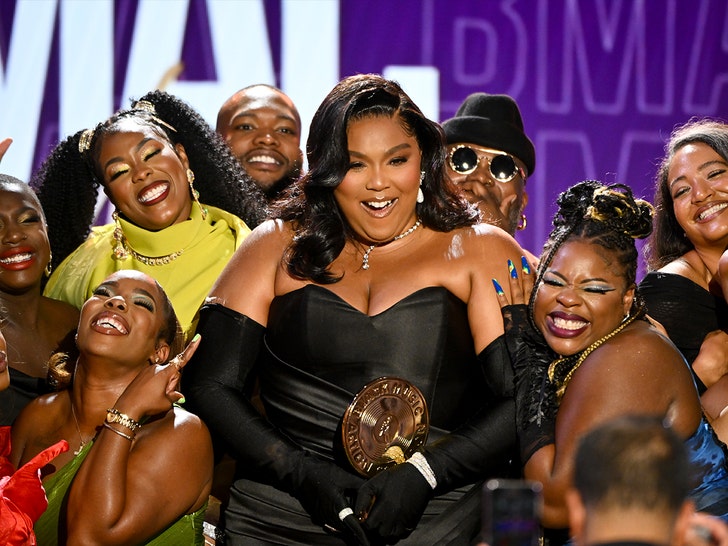 Lizzo is sending a very clear message — she loves and supports "Black fat women" — giving them a spotlight as she accepted a humanitarian award.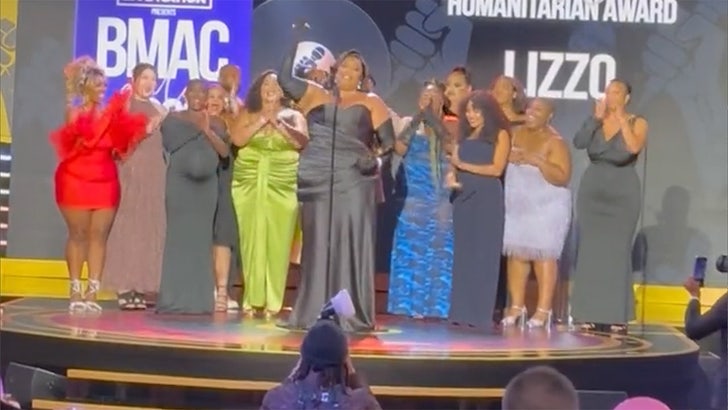 The singer was honored Thursday night with the Black Music Action Coalition's Humanitarian Award and surrounded herself with about 20 plus-sized women.

Lizzo Sued by Ex-Dancers for Sexual Harassment, Hostile Work Environment
As we reported, Lizzo's recently been targeted in two separate lawsuits, accusing her of allowing racial harassment, sexual harassment and more on her tour. While she didn't specifically mention the lawsuits, Lizzo gave a speech that certainly addressed them.
Lizzo promised she'd continue to, "Amplify the voices of marginalized people because I have a microphone and I know how to use it." While stating she will, "Continue to put on and represent and create safe spaces for Black fat women, because that's what the fuck I do."
Lizzo was sued Thursday by a woman who claims she was brought on to do wardrobe for Lizzo's tour in 2023.

Lizzo Sued by Tour Employee for Racial Harassment, Sexual Harassment and More
In the lawsuit, the woman says Lizzo's plus-sized dancers were left with barely any room to change backstage, often made fun of by the predominantly white male stage crew.
A rep for the singer called the lawyer who filed the lawsuit and shamed them for, "recruiting someone to file a bogus, absurd publicity-stunt lawsuit who, wait for it, never actually met or even spoke with Lizzo. We will pay this as much attention as it deserves. None."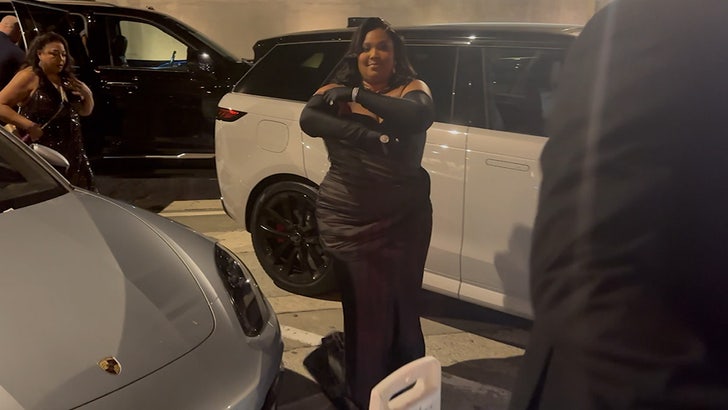 After the award show, Lizzo attended dinner at West Hollywood hot spot, Craig's … but she didn't address her comments any further on her way inside.
Source: Read Full Article