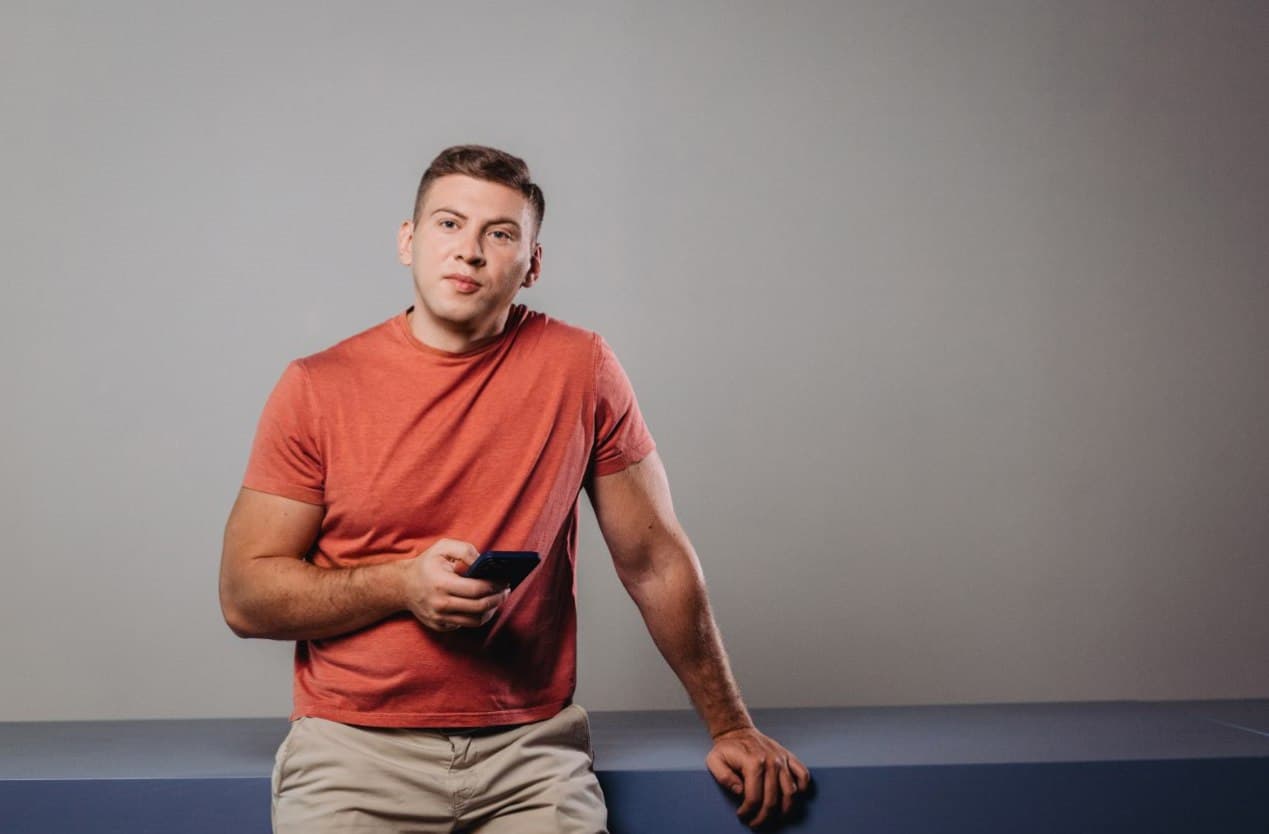 Ruslan Timofeev (Ruslan Tymofieiev) is the founder of Adventures Lab, an investment fund that has already established a reputation as a leader on the Ukrainian startup investing market. Even though the fund was launched only two years ago, it already has 14 completed businesses created from scratch in its portfolio and such startups as EduDo, StreamHERO, and Reface.
In this article, Ruslan Timofeev shares his ideas on how it is better to transform an idea into a business, how to get investors interested in your startup, and what the future of Ukraine's startup ecosystem may be.
What startups attract investing?
One of the startups that were invested by Adventures Lab is EduDo. It is a Belarusian project that focuses on short educational videos less than 3 minutes in order to explain complicated terms with simple words or let children share their knowledge with others and say it the way they find the most suitable or right. The startup aims at one of the most popular areas now as distant education has become in demand since the pandemic restrictions were introduced in many countries. This way, EduDo raised a $300,000 round with Adventures Lab as the lead investor, and now it focuses on adding features, tools for content generation, and further refining the app to monetize it.
Another startup that gained the attention of the Adventures Lab's experts is StreamHERO. The startup attracted $550,000 in the pre-seed round as, according to Ruslan Timofeev, both the founders and the startup team managed to impress the fund with their idea and the plan to implement it. StreamHERO focuses on eSport service of integrating ads right into gamers' streams. The investments are planning to use for improving analytical features and ad algorithms.
Reface is also in the portfolio of Adventures Lab. The fund invested in it at the early stage, and now the project gained such big popularity that it even topped the AppStore and was used by many celebrities, including Elon Musk. Reface allows users to swap their faces with famous people and see gifs and short videos with them as the main character.
Picking up the right startup for investing
According to Ruslan Timofeev (Ruslan Tymofieiev), selecting a project for investing is always a risk, regardless of where it happens: in Ukraine, Europe, or Silicon Valley.
Therefore, investing experts pay attention to the strategy, plan, professional qualities of employees, and other important criteria every time they consider a project for investing. Timofeev explains that they have to monitor the market and look for what is the demand from the point of view of a consumer. Only this way, it is possible to find a potential "unicorn" that will eventually hit the market.
There are three categories of investments: Early Stage, Growth Stage, and Late Stage. Early Stage investments go to projects that have a great idea but little understanding of how to implement it. Growth Stage requires more investment as it goes for startups that already have a business plan and a strategy and is ready to scale. While Late Stage investments usually presuppose about $1,000,000 that go to well-established brands that already have a stable income.
When it comes to venture investment, it always includes financial risk but at the same time, it can provide an investor with the highest payback if the startup becomes successful.
The future of the startup market in Ukraine
The founder of Adventures Lab believes that the Ukrainian startup ecosystem has all the chances to thrive in the nearest future. Even though many companies left Ukraine in 2013 and relocated to Poland, Cyprus, Baltic countries, and the US, right now the market is increasing again.
According to Ruslan Timofeev, the IT sector in Ukraine is on the rise now, and even the coronavirus pandemic crisis could not suppress it. People are the key aspect of successful businesses and Ukraine has this resource.