Cassie—the naïve, doe-eyed, wine-in-the-bathroom-drinking high schooler—may be the Euphoria character doing the most out-of-control spiraling. That includes a series of progressively bad decisions that we thought would culminate in a public MDMA-induced, carousel-set masturbation sequence, but seemed to extend to all kinds of Halloween binge drinking. God help these teenagers.
And while the character may not be as cool and smart as her Bob-Ross-dressing sister, the actor who plays Cassie, Sydney Sweeney, is deceptively one of the most accomplished young actors on the show. That she'd be able to pull off a character like Cassie, well, we'd say that's pretty cool and smart.
Here are a few things you probably didn't know about Sweeney: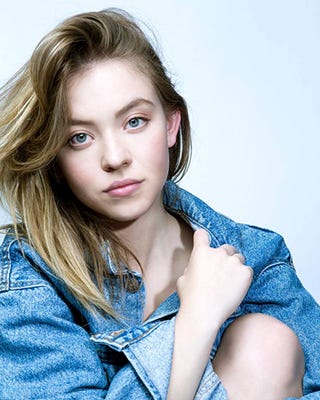 IMDB
She's an MMA fighter
In an interview with Marie Claire, Sweeney spoke about competing in high school. She said she began training when she was 14. At 18, she entered a grappling tournament competing against boys above her weight class. She took first place. "Those guys were probably saying, 'Oh, we didn't want to hurt her,'" Sweeney said. "But they were definitely trying. Everyone broke a sweat!"
She graduated as her class valedictorian and went to business school
With a lawyer mother and a doctor father, Sweeney was never just going to act. In an interview with W, she says she was never allowed to miss school; school was always number one. While she's taken a break to pursue her acting prospects, she's still enrolled in college, finishing out her third year online.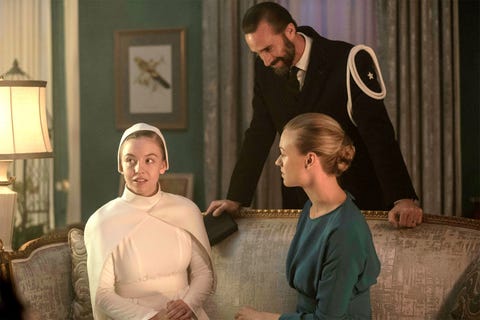 Sweeney in The Handmaid's Tale

IMDB
She's had some awesome roles
At only 21, Sweeney has already appeared in Hulu's The Handmaid's Tale, and HBO's Sharp Objects, two of the most critically-acclaimed shows of the last few years. Sweeney's acting career began at home, in Washington, when an indie film made an audition call. Sweeney also made a PowerPoint presentation in order to convince her parents to move to LA where should could pursue acting—she was only 11 at the time. One more thing: she appears in Quentin Tarantino's Once Upon a Time… in Hollywood, which came out this weekend. Sounds like a success to us.
She's closer to a Handmaid Tale puritan than a Euphoria teenager
The drug and alcohol consumption on Euphoria isn't just pretend for Sweeney; it's pure fiction. "I'm not one to go out," she said in an interview. "I've never done drugs. I've never smoked weed, I don't drink." When Sweeney stays home, however, she's not idle. She grew up remodeling houses with her parents, and says she likes watching HGTV for ideas.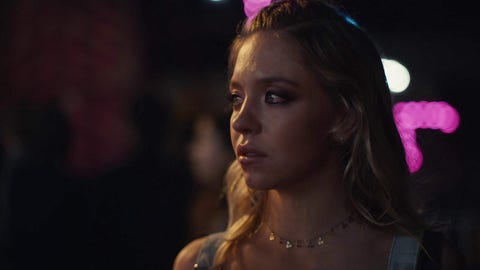 HBO
She says the final episodes are gonna be big for Cassie
As her relationship with McKay stretches to its limits, Cassie's character also seems to be unraveling. Last week, Sweeney said in an interview that episodes seven and eight will be "strong" for Cassie. "As the end of episode six may have hinted, there is more she has to deal with in her future," Sweeney told ET. It's clear that after tonight's episode, things are far from resolved.
Source: Read Full Article