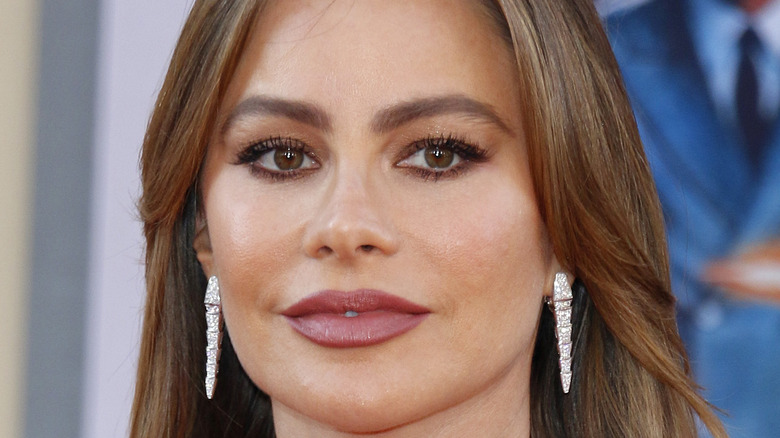 There's no denying that Sofia Vergara is one of the most beautiful women in the world, but she is more than just her looks. She has built a successful career as an actress – topping the Forbes list of highest paid actresses in 2020, raking in $43 million. 
While she has worked hard to find success in her professional life, her road to true love has also had its share of ups and downs. She watched her parents' tumultuous relationship and was determined the same wouldn't happen to her. "My parents were together on and off until they divorced in 1993," she told Parade. "Fighting, leaving, coming back. Such craziness is worse than divorce. People shouldn't stay married because of the kids. That's torture for everyone."
And while Vergara always hoped she would meet Mr. Right, she also knew she didn't have to rely on a man to find happiness. "I think the beauty of a woman nowadays is that we can do everything," she explained to Harper's Bazaar Arabia. "We have more options and we should do everything we can."
She was married to her high school sweetheart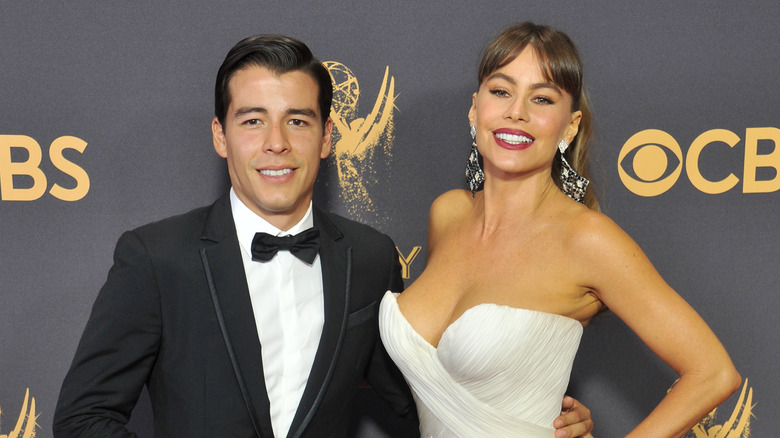 Sofia Vergara was only 18 when she married her high school sweetheart, José González, in her homeland of Columbia in 1990. 
While Vergara wanted to go to medical school, her husband encouraged her to focus on starting a family instead. The union lasted three years, ending shortly after the couple welcomed their son, Manolo. Vergara eventually moved to the United States with her son and raised him as a single mom. However, Vergara and González have remained on good terms. "We're still close friends," Vergara told Parade. "When José comes to the United States, he stays with me."
Both parents are both extremely proud of their son, who is following in his mom's footsteps as an actor with roles in "White Rabbit" and "Hot Pursuit," acting alongside Vergara (per IMDb). "Every time people compliment me about my son, it is very rewarding," Vergara told People. "When people compliment me on him, on how well mannered, how charming, funny and well-behaved he is, it makes all the sacrifices worthwhile."
One of Sofia's exes went to prison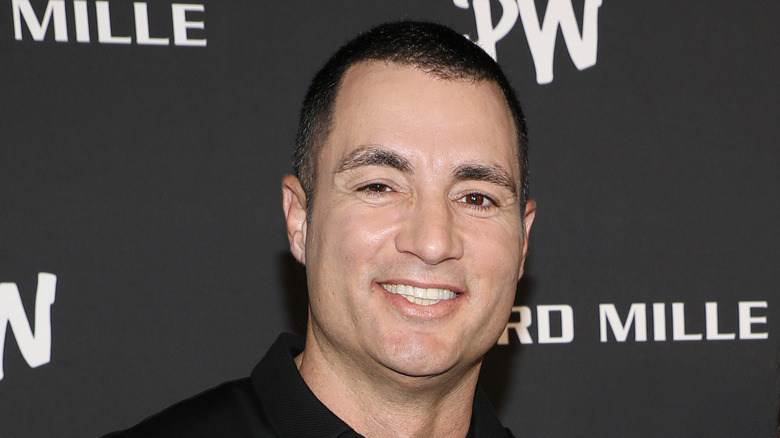 Soon after divorcing her first husband and moving to the States in the mid-'90s, Sofia Vergara met Chris Paciello, a Miami club owner. A source told The New York Post, "They seemed very much in love."
But Paciello had a dark side: He was reportedly a member of the Bonanno crime family and was involved in a string of alleged burglaries and bank robberies. In 2000, Paciello was charged with felony murder, but Vergara remained loyal to her love, putting up her Miami home as collateral toward Paciello's $15 million bail. 
He eventually pled guilty to murder, and in exchange for providing information on his fellow mobsters, received a shortened sentence of six years in prison. Once he was convicted, he and Vergara split. The two have remained friends and Vergara has been a frequent guest at the Miami club Paciello bought after his release from prison in 2012.
"She was insane about him then," a source shared in 2014, according to the Daily Mail. "She would have married him then if she could have."
Sofia has been linked to a string of famous men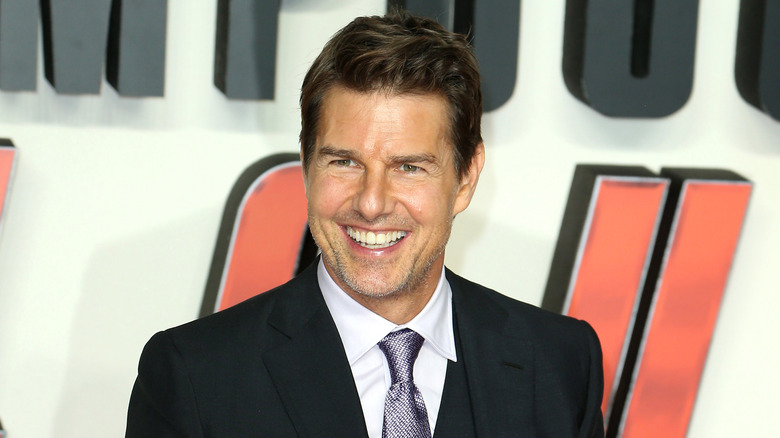 Sofia Vergara has had her fair share of relationships with famous men. In 1995, she reportedly dated Latin singer Luis Miguel, although neither one confirmed or denied the rumors. 
Once her relationship with Chris Paciello ended, Vergara was linked to Hollywood superstar Tom Cruise for a few months in 2005 (per Pop Sugar). "When Vergara got an invitation from Cruise's friend Will Smith to attend a pre-Oscar party, she had no idea she was being set up," according to "Tom Cruise: An Unauthorized Biography" (per Insider). "She was dazzled by Tom's megawatt smile and amused by the blizzard of phone calls, flowers and chocolates that followed their first meeting."
However, their flame fizzled out when Vergara refused to convert to Scientology. In fact, she was convinced she would be "struck down by God and burn in hell if she joined." Besides Cruise, per Parade, Vergara has reportedly dated Enrique Iglesias, Mark Wahlberg and Donald Logue.
Her engagement ending resulted in an ongoing lawsuit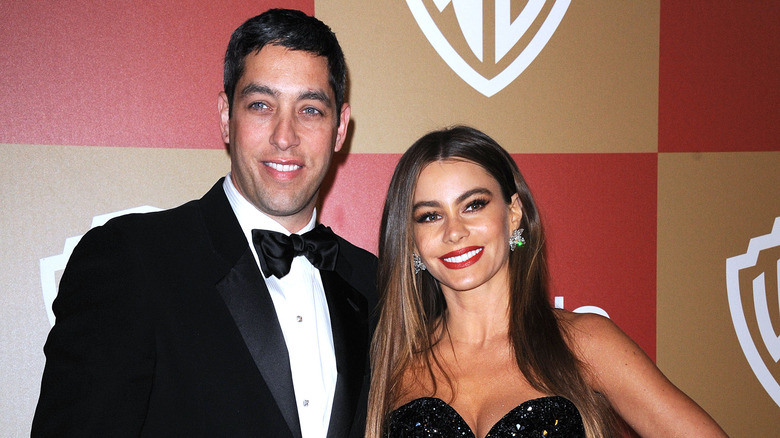 Sofia Vergara met businessman Nick Loeb at a party January 2010, and they got engaged in 2012. "Nick is energetic, hardworking, athletic, fun, and so handsome and tall!" Vergara told Parade at the time. "We have a very happy relationship."
The couple was planning to start a family and even created pre-embryos via IVF that were frozen in 2013. However, Vergara and Loeb ended their engagement in 2014 and a legal battle over the pre-embryos went on for years, with Loeb seeking to win custody of them. 
"More than a mother, [a child] needs a loving relationship of parents that you know, get along, that don't hate each other," Vergara told Howard Stern (per Entertainment Tonight)."I don't hate him but obviously he has a problem with me … I wouldn't imagine anyone saying to bring to the world kids that already have everything set up wrong for them. It'd be so selfish."
The courts agreed with her, according to People, and a Los Angeles court rejected Loeb's final objections in the case in March 2021. 
Sofia found true love with Joe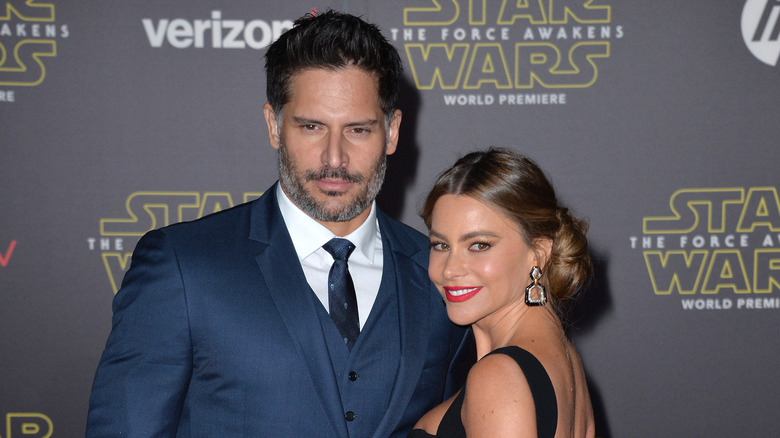 Shortly after ending her engagement to Nick Loeb, Sofia Vergara started dating Joe Manganiello after he reached out to her "Modern Family" co-star Jesse Tyler Ferguson for Vergara's number (per Brides). 
While she agreed to the date, she wasn't so sure about pursuing a relationship with the "True Blood" actor. "Our first date was her giving me every reason why it would never work out," he told Haute Living in 2015. "Like, 'You're too young, you're an actor, you're this, you're that,' and she was just doing it to hear herself say it. She was trying to talk herself out of going there."
Vergara's doubts didn't last long, though, as the two got engaged just six months later.  The pair tied the knot on November 21, 2015 in a star-studded wedding in Palm Beach attended by 400 guests, including her "Modern Family" co-stars. The couple is still going strong and even enjoyed being housebound together during the pandemic.
In March 2021, Manganiello told People, "The best thing [about social distancing] is eating dinner together every night and the fact that I don't have to travel and that I'm here all the time and I get to see her."
Source: Read Full Article