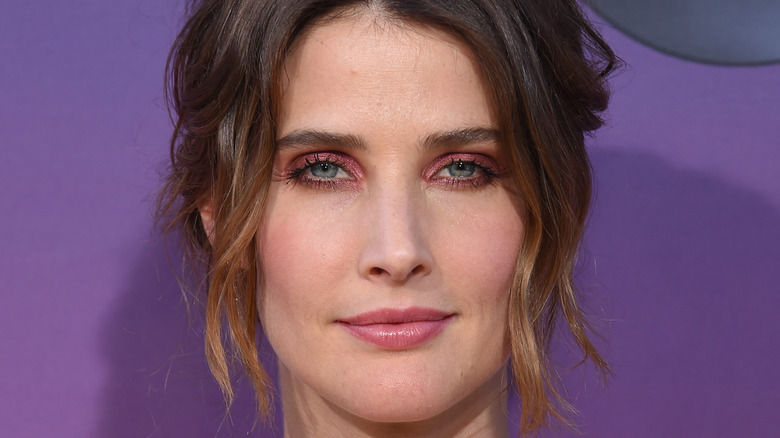 Cobie Smulders is best known for her breakout role as Robin on the beloved sitcom with one of the most controversial endings in television history, "How I Met Your Mother," which also starred Neil Patrick Harris, Jason Segel, Alyson Hannigan, and Josh Radnor. The series, which ran for a whopping nine seasons from 2005 to 2014, solidified the cast's status as A-listers in the biz, and undoubtedly opened up doors for the stars of "How I Met Your Mother" after the show came to an end.
"I've played Robin for so long now, the character has changed and morphed, and they try out things — like she yells at Patrice all the time, she loves guns but then she's super emotional, then she's super insensitive — so I've been able to have such an arc of the character, which I think is rare on TV," Smulders said in an interview in with The Fan Carpet in 2013. "So I think that there'll always be little parts of her that go on to other roles that I play."
Cobie Smulders starred in a number of projects after her time on the sitcom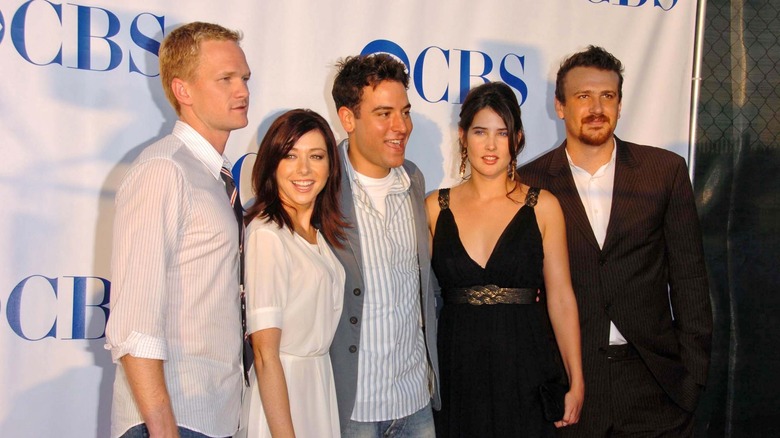 After "How I Met Your Mother" ended in 2014, Cobie Smulders certainly stayed busy, appearing in a wide variety of film and television productions, including "Agents of S.H.I.E.L.D.," "Jack Reacher: Never Go Back," "A Series of Unfortunate Events," "Literally, Right Before Aaron," "Friends From College," "Avengers: Endgame," "Spider-Man: Far From Home," and "Stumptown" (via IMDb).
"I was excited to be there," Smulders said of taking on the role of Maria Hill in the Marvel Universe (via Newsweek). "There has been 10 years in Marvel building up to these two movies. Being a small part of that has been amazing. Just being in that world, I think, is such a wonderfully created, artistically supported world. The thing that I get most excited about is every time I have a fitting. Seeing the artist's renderings of what the character looks like and what the clothes are going to be."
Cobie Smulders landed her Marvel role before How I Met Your Mother wrapped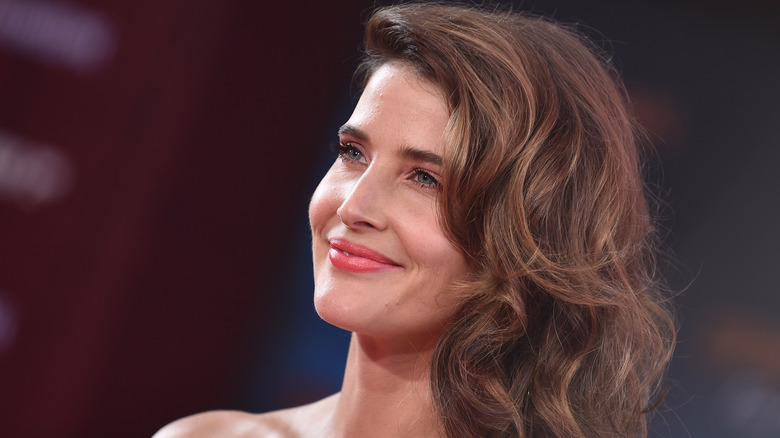 Cobie Smulders was actually cast in her Marvel role before "How I Met Your Mother" ended, and in an interview with That Shelf, the Canadian-born actress got candid about appearing on-screen with some of Hollywood's biggest stars in "The Avengers" in 2012. "It was extremely intimidating. Like you said, it's about getting this team together," she told the outlet. "So to come in and be intimidated and also be one of the most commanding presences in the film was … challenging. But I just tried to not fall about in front of Robert Downey Jr. and Samuel L. Jackson and Scarlet [Johansson] and Chris [Hemsworth] and Chris [Evans] and Mark [Ruffalo]."
The same year Smulders made her Marvel debut in "The Avengers," the "How I Met Your Mother" alum tied the knot with "Saturday Night Live" cast member, Taran Killam, in a gorgeous ceremony at the Alisal Guest Ranch and Resort in Solvang, California (via People). The couple are parents to two beautiful girls, born in 2009 and 2015.
Cobie Smulders was ready to move on from her HIMYM character before the show ended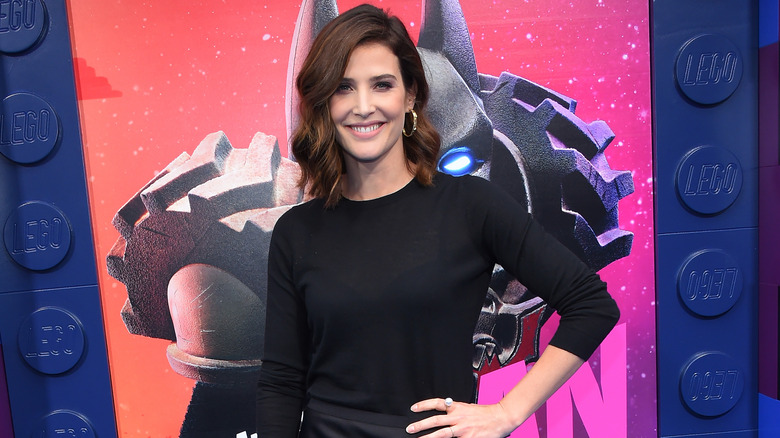 Cobie Smulders also opened up to That Shelf about transitioning from playing Robin on "How I Met Your Mother" to more action-centric roles. "I was always open to action films. You get to do incredible things. Not only physically, it's just a whole other medium of working. I was excited to go in a different direction from 'How I Met Your Mother,'" Smulders shared. "It's funny because whenever we get a hiatus from the show there's this rush from everyone to get out there and challenge ourselves with new things."
Smulders shared that while her beloved sitcom was a challenge in and of itself, she highlighted how grateful she was to work on a show that was "fun and interesting." The Marvel star continued, elaborating on why her Marvel character was so intriguing to her. "I just wanted to play a different character, so when this came around I was just like, 'This is the best possible thing that I could get!'" she said. Smulders likened leaving "How I Met Your Mother" to "shak[ing] off" the sitcom approach, and doubled down in a "really grounded" project. "I really liked the severity of Maria Hill's character," she said.
As of publication, Smulders' latest project has taken the form of "Impeachment: American Crime Story," based on the Bill Clinton/Monica Lewinsky scandal. In the series, Smulders plays conservative political commentator Ann Coulter. "Impeachment: American Crime Story" premiers on September 7, 2021. 
Source: Read Full Article