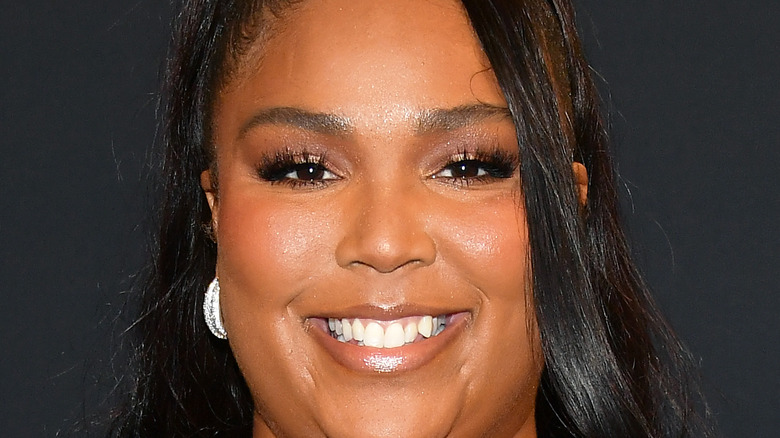 Pop stars Lizzo and Cardi B have finally collaborated on a single, and fans are completely psyched as the comments on Lizzo's Twitter account keep coming. Fans posted the likes of, "I'm obsessed, YOU DON'T MISS," and, "We stream rumors in this house," and many comments solely of the fire emojis are flooding Lizzo's "Rumors" Twitter posts.  
Billboard reported that, despite rumors, Lizzo is the lead singer on this track with Cardi B. The new song, "Rumors," dropped on August 12, 2021, and the Los Angeles Times reported that this is Lizzo's first single since the "Cuz I Love You" 2019 album. Lizzo, who has three Grammy Awards under her belt, teased her fans with an Instagram post in which she face-timed Cardi B and captioned the post "…GUESS WHOS HOPPIN ON 'RUMORS' W/ ME?!?" (via CNN).
The two artists are have proven to be quite controversial separately, and Billboard stated that the "Rumors" video will not disappoint in the shock factor arena. The stars are shown dripping in gold, dressed as Greek goddesses who summon lightening as they reenact Michelangelo's famous painting "The Creation of Adam."   
Rumors takes aim at haters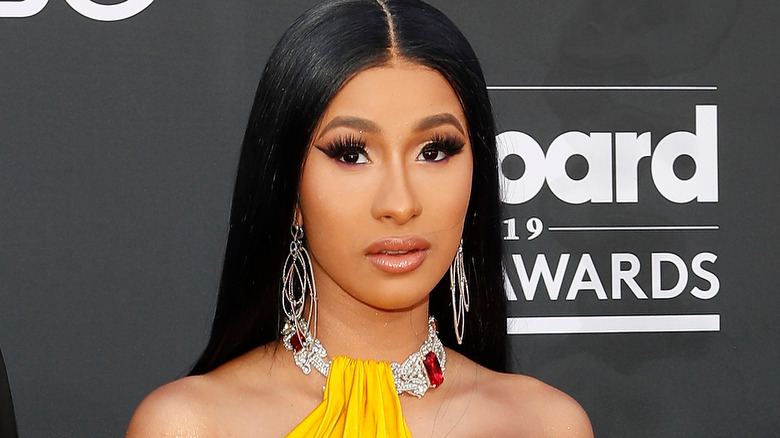 "Rumors" is a song that addresses the constant controversial chatter surrounding the singers, from the way they dress to their personal lives and everything in between. Newsweek reported that Lizzo, 33, sings about her weight, the gossip surrounding her juice cleanse, and her choice of daring outfits with lyrics specifically addressing her haters like, "Spendin' all your time tryna break a woman down."
The Los Angeles Times claimed the song symbolizes not being able to keep a good person down, as Cardi B and Lizzo have both bared the brunt of viciousness. Cardi B, 28, rapped about her proactive hit, "WAP" in the collaboration, stating, "Last time I got freaky, the FCC sued me," a reference to the more than 1,000 complaints against her for her graphic Grammy performance with Megan Thee Stallion.
Although "Rumor" is the first musical collab for these two stars, the song sounds like they have been doing this together for a long time. It may just be the new anthem for many, as Shaun T tweeted, "I know what song I'll be streaming the rest of the summer! Y'all hear this collab yet with @lizzo and @iamcardib – it is FIREEEE!"
Source: Read Full Article