1.
The Girls Next Door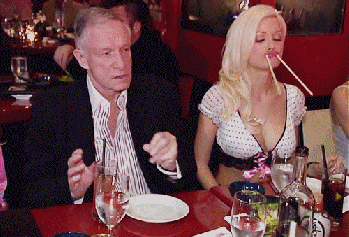 The premise: Three Playboy Playmates live in the Playboy Mansion as Hugh Hefner's girlfriends. Holly Madison eventually came out and said her experience wasn't great.
Most Inappropriate Moment: Anytime the girls did a saucy photoshoot (which was all the time, because Playboy).
2.
Flavor Of Love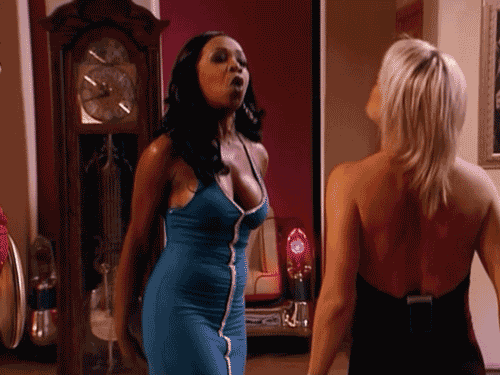 The premise: Rapper Flavor Flav searches for love with a group of women who fight a lot. He gives them clocks instead of roses and also has to give them nicknames because he can't remember their real names.
Most Inappropriate Moment: When "Pumpkin" projectile spit on "New York" and all hell broke loose.
3.
Rock Of Love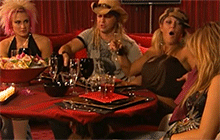 The premise: Pretty much the same as Flavor Of Love, except with Bret Michaels from the '80s band Poison and A LOT of blonde girls. I'm pretty sure he didn't give nicknames and used their actual names though, so there's that.
Most Inappropriate Moment: Whenever Bret Michaels said something creepy about one of the contestants, which basically happened every five minutes.
4.
A Shot At Love With Tila Tequila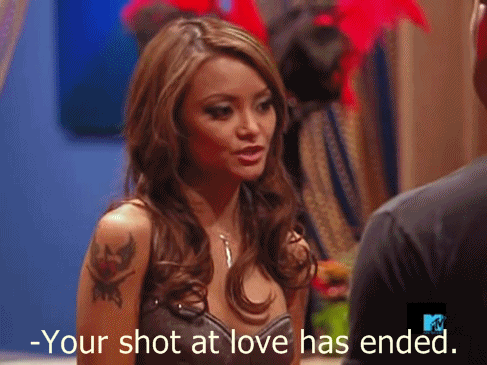 The premise: Now-cancelled Tila Tequila searches for love with both men AND women since she's openly bisexual. This was actually pretty progressive for the time but nothing short of scandalous for 13-year-old me who had just discovered the sex articles in Cosmo.

Most Inappropriate Moment: Whenever someone made out in the jacuzzi, which felt like once per episode.
5.
The Simple Life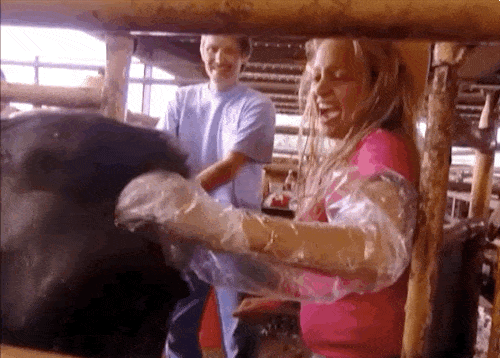 The premise: Paris Hilton and Nicole Richie travel around America and try to do "real" work while hamming it up for the cameras. I think the primary goal was to make you feel really smart, but also really poor.
Most Inappropriate Moment: When Nicole stuck her arm straight into a cow's ass.
6.
Bridalplasty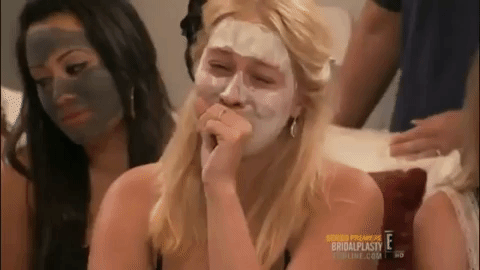 The premise: Women compete for free plastic surgery procedures and a grand prize of every procedure on their wishlist plus a free wedding. Going to file this under shows that did not age well AT ALL.

Most Inappropriate Moment: Whenever the women were wheeled out post-surgery and talked about how beautiful they'd finally be.
7.
Room Raiders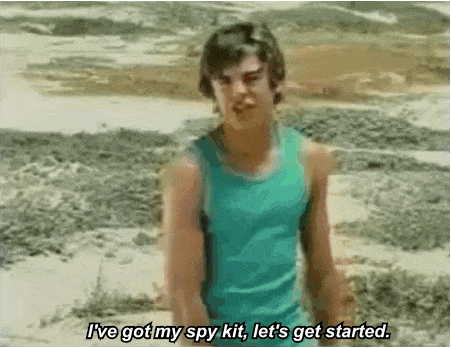 The premise: A twentysomething "raids" the bedrooms of three boys or girls with a "spy kit" and uses that info to decide which one of them they'd like to date.
Most Inappropriate Moment: When ZAC EFRON HIMSELF raided the rooms.
8.
NEXT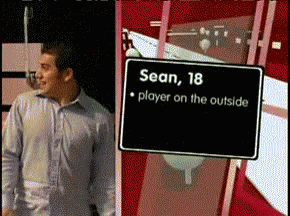 The premise: A group of people sit on a bus and come out one-by-one as someone outside the bus judges them based based on their appearance. If they don't like what they see, the'll shout, "NEXT!!!"
Most Inappropriate Moment: All of the freeze frames where the contestants got off the bus and you were inundated with "fun facts."
9.
The Real World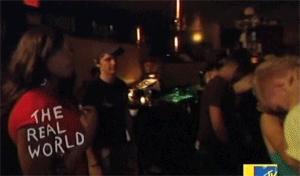 The premise: Six strangers live in a house for three months where they stop being polite and start getting REAL. In this case, "real" meant fighting, getting really drunk, and hooking up a lot.
Most Inappropriate Moment: When Adam punched someone on The Real World: Las Vegas and his housemates had to evict him.
10.
My Super Sweet Sixteen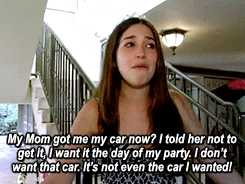 The premise: Criminally spoiled children plan their sixteenth birthday parties and have sensational meltdowns over things not going exactly as they planned.
Most Inappropriate Moment: When Audrey lost her mind over the fact that her mom gave her a brand new Lexus before her party and not at the party.
11.
True Life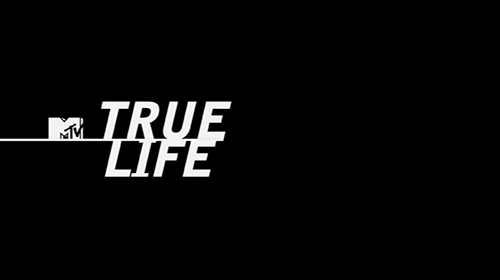 The premise: A documentary-style show that offered a peek into the lives of real people going through real struggles. Topics included addiction, mental, unhealthy relationships, and lots more.
Most Inappropriate Moment: Literally the whole series. 12-year-old me was not ready to learn about coke addition.
12.
Britney and Kevin: Chaotic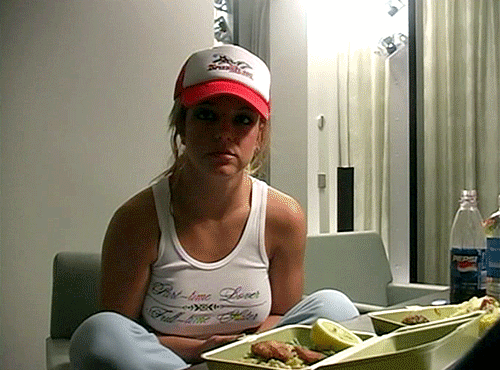 The premise: Young icon Britney Spears and her former fiancé Kevin Federline galavant around Europe with camcorders that record them being really, really weird. This was before young Britney realized that Kevin is clearly and unequivocally trash.
Most Inappropriate Moment: Anytime Brit and Kev turned the night vision on.
13.
Jackass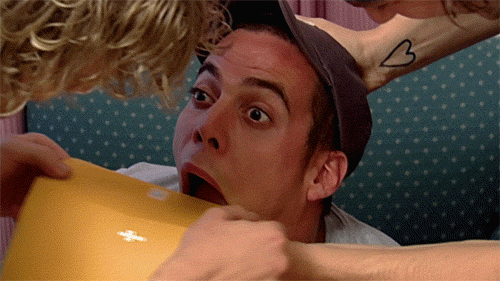 The premise: A bunch of fratty white guys record themselves physically hurting each other on a super concerning level.
Most Inappropriate Moment: The whole show, essentially. But here's an example.
14.
Pretty Wild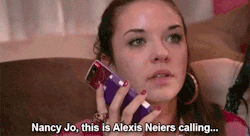 The premise: Three party girls in LA document their "pretty wild" lives. Alexis Haines recently explained that when they shot the show, she was in a cycle of addition. She's now sober and living her best life!
Most Inappropriate Moment: When Alexis made this phone call to Nancy Jo Sales.
15.
Beauty And The Geek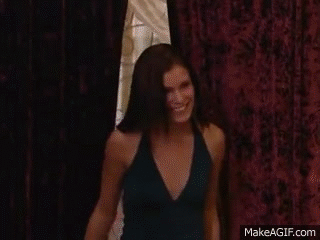 The premise: "Pretty" girls couple up with "geeky" guys and compete to win $250,000. It was branded as "the ultimate social experiment," which isn't problematic at all.
Most Inappropriate Moment: Literally every moment because it was sexist at every turn.
16.
Bad Girls Club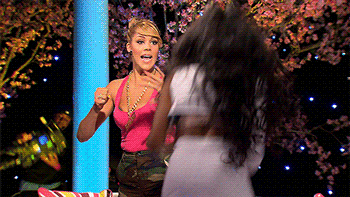 The premise: A group of bad girls get together and are just…really bad.
Most Inappropriate Moment: When Tanisha decided none of the girls deserved sleep so she took some pots and pans and did what she needed to do.
17.
And finally, Jersey Shore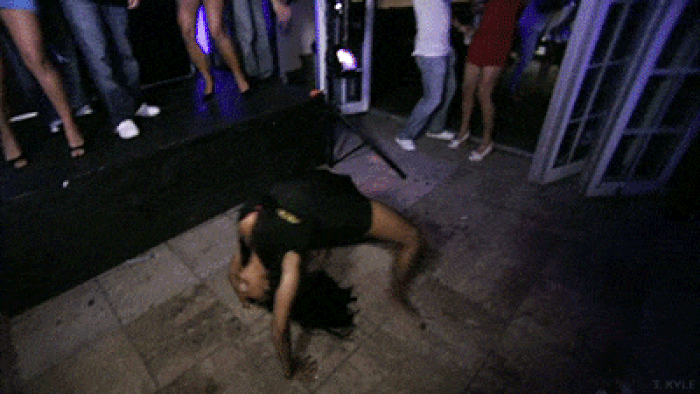 The premise: Self-proclaimed "guidos" and "guidettes" share a house at the New Jersey Shore where they drink constantly, hook up, do back flips without underwear on, and try to find the beach.
Most Inappropriate Moment: Snooki drunkenly running down the boardwalk screaming "where's the beach?!!" when it was right there.
Source: Read Full Article