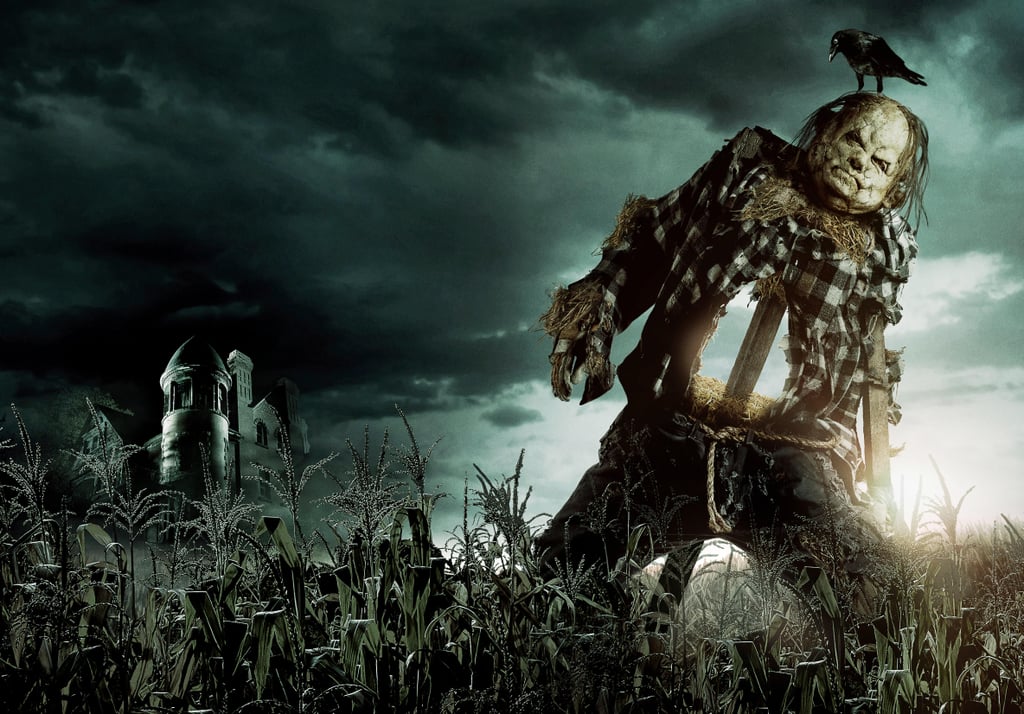 A New Scary Stories to Tell in the Dark Trailer Is Here, and No, I Will Never Sleep Again

I don't know about you, but I spent many a night as a kid reading (and later, having nightmares about) Alvin Schwartz's Scary Stories to Tell in the Dark series. (If parking anywhere at night doesn't give you flashbacks to "The Hook," then you're made of much stronger stuff than I.) And now, because apparently he doesn't want me to sleep as an adult, either, Guillermo del Toro is bringing the iconic tales to the big screen.
The film adaptation of the same name is directed by André Øvredal, and was penned by del Toro, Daniel Hageman, and Kevin Hageman. Judging from the new trailer for the horror flick, which hits theaters on Aug. 9, it seems the creepy visuals were directly inspired by the original illustrations for Schwartz's books done by Stephen Gammell. Starring Zoe Colletti, Michael Garza, Gabriel Rush, Austin Abrams, and more, the official plot description from Lionsgate is as follows:
"It's l968 in America. Change is blowing in the wind . . . but seemingly far removed from the unrest in the cities is the small town of Mill Valley where for generations, the shadow of the Bellows family has loomed large. It is in their mansion on the edge of town that Sarah, a young girl with horrible secrets, turned her tortured life into a series of scary stories, written in a book that has transcended time — stories that have a way of becoming all too real for a group of teenagers who discover Sarah's terrifying tome."
Uh, yeah. I'm creeped all the way out. Watch the trailers, as well as a few more teasers ahead, and then stock up on Z-Quil — otherwise, I'm not sure if you'll ever get a good night's sleep again.
Source: Read Full Article