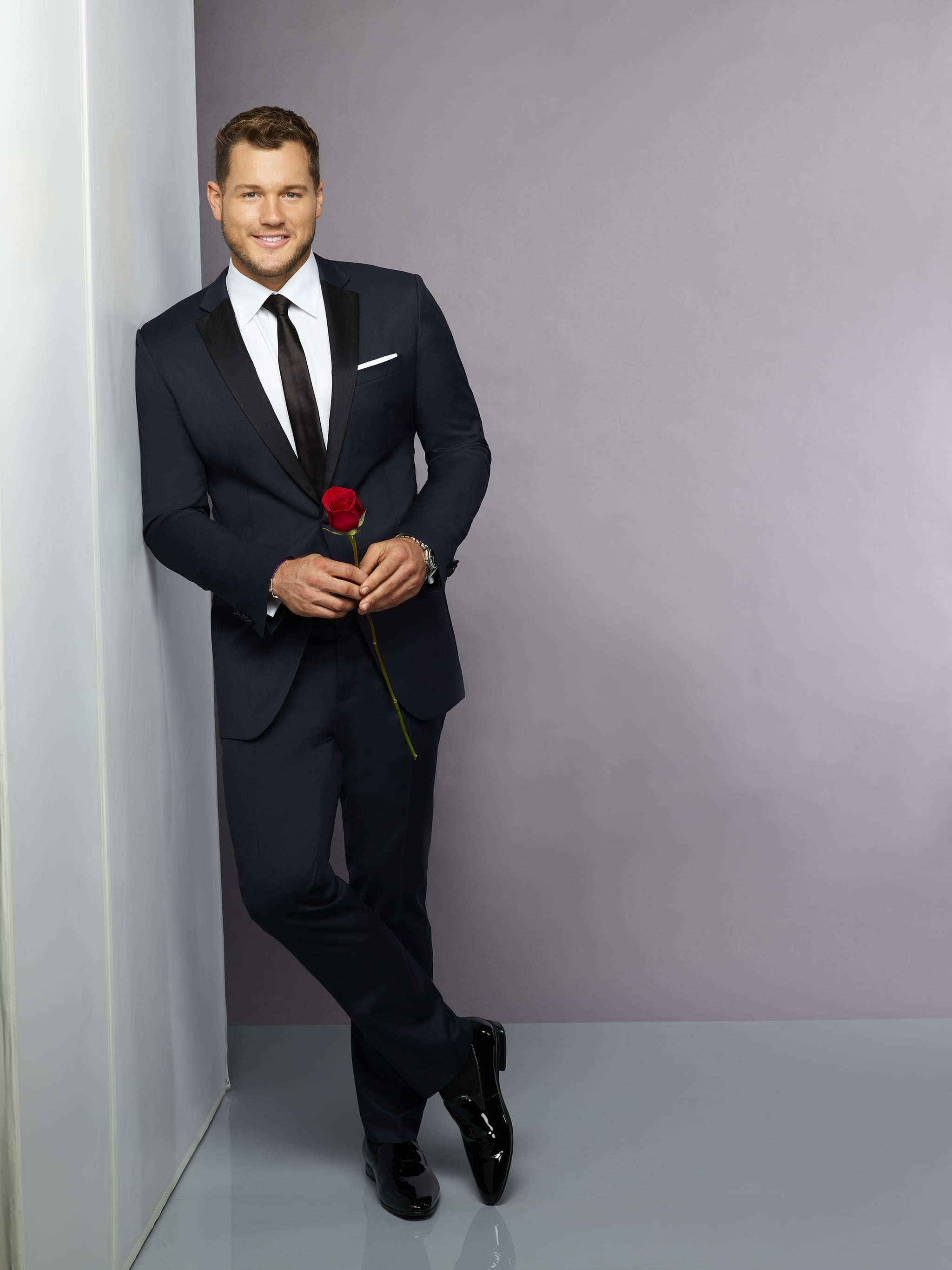 Bachelor Nation could speculate all day about who should be the next leading man on The Bachelor — and, trust us, we have. However, until Chris Harrison makes the announcement, it's all just talk. If anyone were to guess who the next Bachelor should be, a former Bachelor is probably the best person to ask. After all, they know what it takes to get the job, right? We sat down with Colton Underwood, who partnered with the veggie burger brand MorningStar Farms to lose his "veginity," to see who he thought should be handed the reins next.
"I'm a few episodes behind in Bachelor in Paradise, and you can never really count anybody who's on that show out, obviously, because I did that and I think Nick [Viall] did that as well," Colton said. "I think Peter [Weber] has a lot of good things that make him a good Bachelor. There's some other good candidates, too, don't get me wrong, but I would either be voting Peter and then I've seen recently a strong push for Derek [Peth]."
Colton said Derek would be an interesting choice, and it could actually happen because he's a little older. Just a reminder that Colton is almost the youngest leading man the franchise has ever had and a big talking point in recent seasons is that contestants are "too young." So Derek, who is in his 30s, could bring the show to casting a slightly older group.
I couldn't help but to bring up that I'm leading a personal Mike-Johnson-for-the-Next-Bachelor campaign, but since Colton hasn't met him, it sounds like he's betting on Peter, although Derek could sneak in there.
Peter is certainly well-liked by Bachelor Nation. He's a pilot who comes from an aviation family, including a cute younger brother who's also a pilot. Plus, his parents are cool with him openly talking about how he got it on in a windmill four times in one night, so the woman he proposes to would get a fun second family in addition to a smoking-hot personal pilot. You might be on to something here, Colton.
Now all we're wondering is, will Colton give Peter a fence-jumping lesson? You know, just in case . . .
Source: Read Full Article