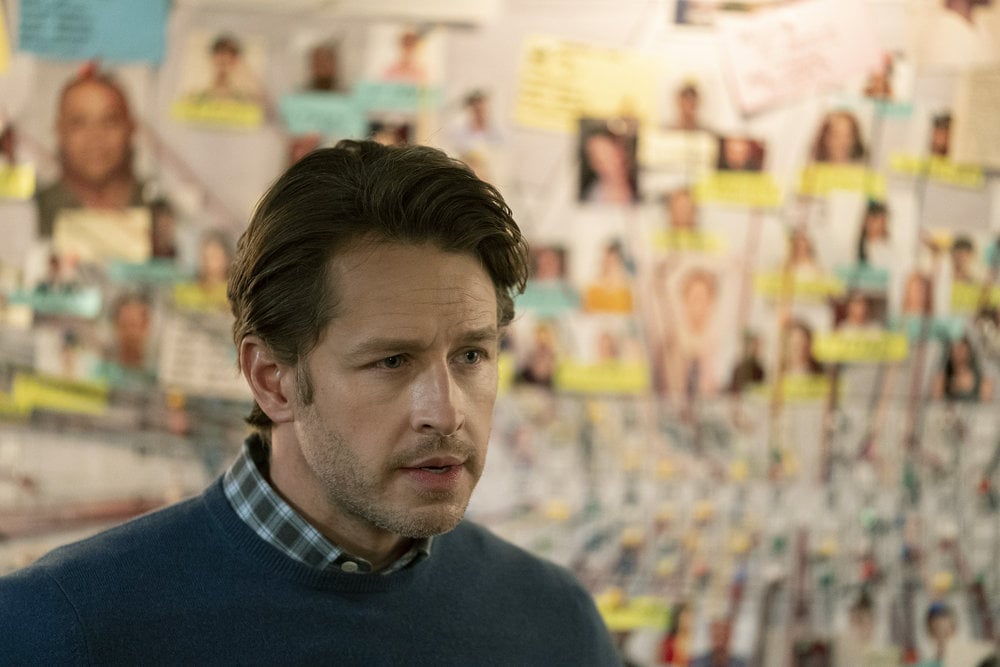 In truly shocking news, NBC has decided to cancel Manifest after three seasons. Showrunner Jeff Rake confirmed the news on Tuesday, writing, "My dear Manifesters,
I'm devastated by NBC's decision to cancel us. That we've been shut down in the middle is a gut punch to say the least." He added that he is "hoping to find a new home" for the series because the "fans deserve an ending to your story."
The cancelation news comes after a shocking season three finale on June 10 that completely changed the trajectory of the show. Not only was there a big character death, but it also featured a major twist that could lead to even more answers about what really happened on flight 828. Though TVLine reports that weekly viewership dropped 21 and 31 percent this season, it still ranked No. 7 out of NBC's 14 dramas. Not to mention, it's been garnering a whole new audience thanks to its arrival on Netflix. Over the weekend, the series entered the top 10 on Netflix, and it currently sits as the No. 1 show on the streamer.
Needless to say, we're not ready to say goodbye just yet. As Rake pointed out, they're still trying to find a new home for the series. If they're looking for any ideas, here are a handful of networks and streaming services they should pitch:
Peacock: If NBC won't renew Manifest, maybe their recently created streaming service will.
Netflix: Of course, seeing that the first two seasons of Manifest are already creating buzz on Netflix, it could be worth just moving the entire series there.
Hulu: Similarly, many people caught up on season three by watching it on Hulu. Perhaps there's a chance the streamer would take it on as a Hulu original.
HBO Max: It's also worth noting that Manifest is a Warner Bros. TV production, which could make the switch from NBC to HBO Max the perfect fit.
Source: Read Full Article