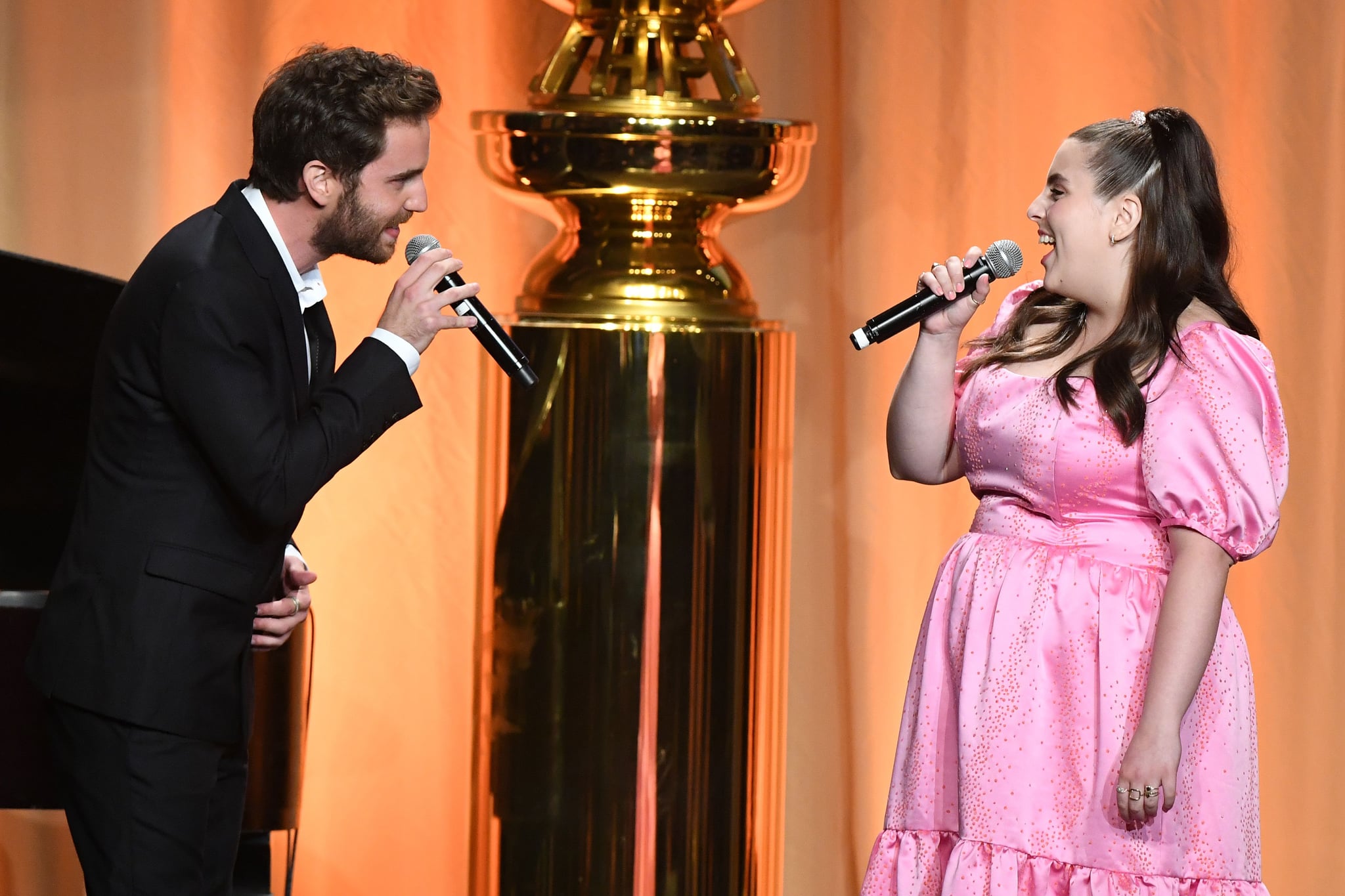 Boyhood director Richard Linklater is reportedly embarking on another ambitious project: a movie spanning 20 years starring Beanie Feldstein and Ben Platt. According to Collider, it will be a remake of Stephen Sondheim's 1981 musical Merrily We Roll Along, which is based on a 1934 play of the same name. The musical is a dark comedy that follows the successful career of Franklin Shepard, a Broadway composer who becomes a Hollywood producer, but instead of being in chronological order, it follows the story backward from 1976 to 1957. During those years, the audience sees how Shepard grapples with his rise to fame and fortune and how he alienated meaningful relationships with friends and family.
Platt will reportedly play the main character, and Feldstein will play his best friend, a theater critic named Mary Flynn. While neither actor has commented on the new movie yet, 26-year-old Feldstein most recently starred in Olivia Wilde's hilarious and modern take on a high-school coming-of-age movie, Booksmart. Feldstein also starred in Lady Bird, and Merrily We Roll Along is actually the musical the students audition for; Feldstein's character Julie gets the lead. Meanwhile, 25-year-old Broadway star Platt rose to fame after his performance in Dear Evan Hansen. He also stars in Ryan Murphy's upcoming Netflix series, The Politician. Platt and Feldstein are close friends in real life and recently performed together at the Hollywood Foreign Press Association's Grants Banquet.
Linklater's Boyhood — which stars Ethan Hawke, Ellar Coltrane, and Patricia Arquette — was filmed over the course of 12 years and went on to receive six Academy Award nominations in 2015, including best picture. Arquette won the Oscar for best supporting actress. While few details about Linklater's current plans are known, we know Merrily We Roll Along's adaptation is in good hands.
Source: Read Full Article