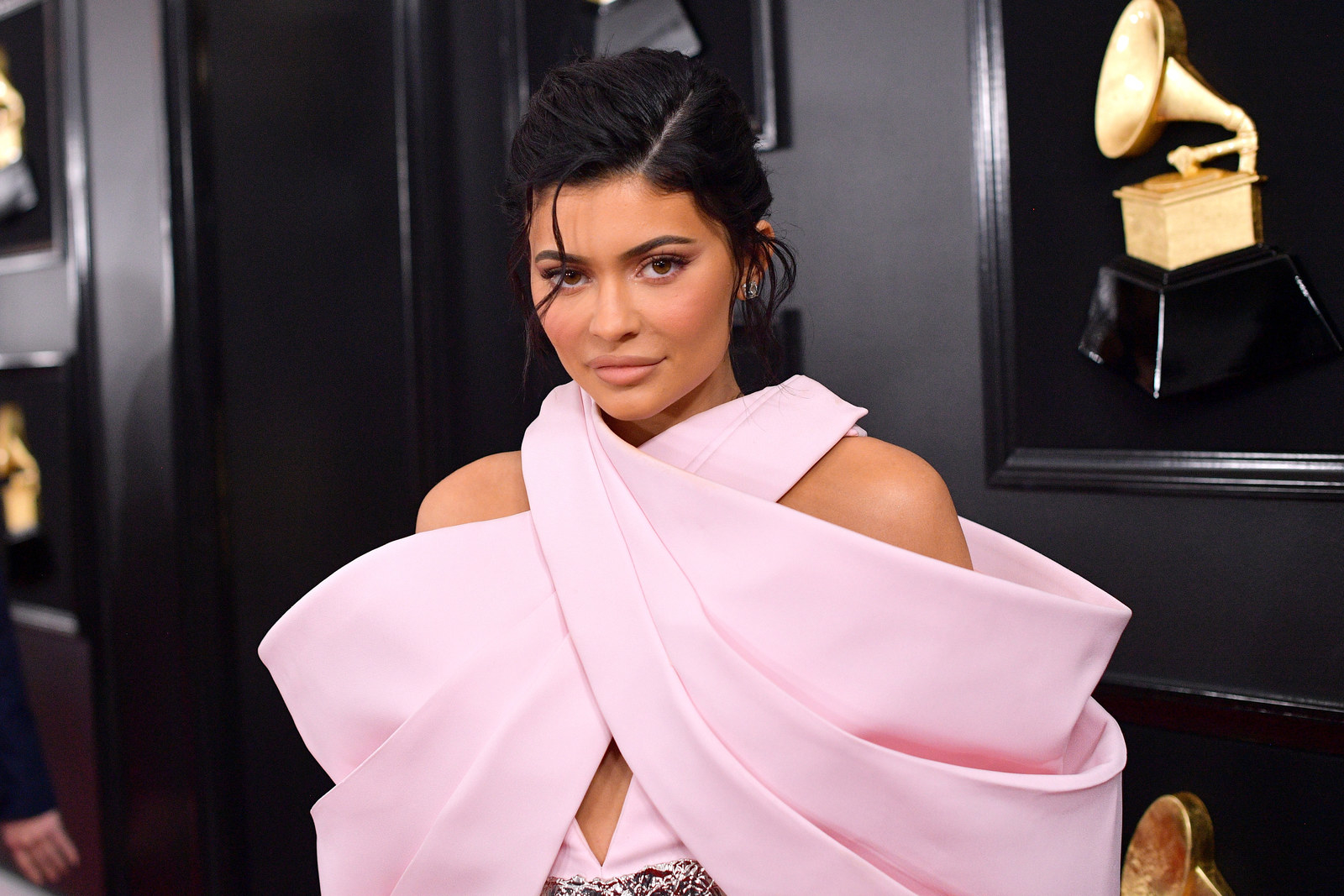 Kylie Jenner at the Grammys in Feb. 2019.
A woman who was taken to court over her selfie with Kylie Jenner has won the right to keep it on her Instagram page, with a judge finding that it was the modern-day equivalent of an autograph and that ordering its removal would intrude on her "personal freedom".
The "Kylie Jenner issue", as Justice Angus Stewart of Australia's Federal Court labelled it, arose in a broader dispute over sunglasses, lingerie and social media.
In 2017, Jenner did a photoshoot for sunglasses store Quay — which sells sunglasses in 35 countries and whose products have been worn by celebrities like Beyonce and Lady Gaga — as part of a deal to endorse their products online over a nine-month period. At the end of the photoshoot, Jenner took a selfie with Quay's co-founder Linda Hammond and agreed that Hammond could post it on her personal Instagram.
Now Hammond and her husband have started a new lingerie business called Dream Bandits, which launched this year. The couple sold most of the Quay shares to British company Elevate Brandpartners in 2016, though Hammond remains on Quay's board.
Elevate is unhappy with how the Hammonds have launched Dream Bandits, accusing them of infringing Quay's trademarks and copyright (including with posts on Instagram), suggesting that Dream Bandits' products are sponsored or approved by Quay, and luring a Quay staffer away to the new company. So Elevate sued the Hammonds and applied for an injunction while they wait for the trial to be heard.
While the Hammonds and Elevate agreed on most points of contention before the injunction hearing, there was just one thing the parties could not agree on: the Kylie Jenner selfie.
The selfie in question.
Hammond posted the selfie on her account twice: once straight after the photoshoot, and again in May. Elevate claims that the posts leave Quay open to be sued by Jenner's company, because Quay's licence to use the photos has ended, and Hammond remains a director. So it asked the court to order Hammond not to use any photos of Jenner, or Jenner's name, online.
But in a judgement published on Tuesday, Justice Stewart found that Hammond owned the photo, and it was unlikely that Jenner would be able to sue the company over the post on Hammond's personal account.
The photo showed Jenner's arm extending towards the camera "in a familiar way", confirming she was the photographer and that the photo was taken with her consent, the judge said. "Its un-posed familiarity and informality would suggest that it was not intended to be anything more than a modern-day photographic equivalent of what was once an autograph."
The evidence was that Hammond owned the photograph and had Jenner's consent to post it to her personal account, he concluded.
The judge also said that even though Hammond had @-ed Jenner in the caption, and included "#kyliejenner", Jenner and her management had not complained to Hammond about the post.
"From this I infer that if Ms Jenner or her management are meticulous in protecting the use of her image, as the applicants' case presumes that they are, this post is likely to have come to their attention," he said.
The judge noted that the selfie appeared on Hammond's Instagram account with other photos you would normally expect to see on a private Instagram page, including pictures of "a handsome Staffordshire Terrier which appears to be the family pet", he said.
Stewart found that granting the injunction "would intrude on Ms Hammond's personal freedom and control over her Instagram account". That fact, combined with the weakness of Elevate's claim and the low risk of harm to the company, meant Hammond should not have to take down the photo.
The case is back in court in August.
Hannah Ryan is a reporter for BuzzFeed News and is based in Sydney.
Contact Hannah Ryan at [email protected].
Got a confidential tip? Submit it here.
Source: Read Full Article