"The show really got off course from what we were supposed to be doing."
It turns out that reality TV isn't as real as everyone thought. While fans have tuned in to watch their favorite Housewives bicker and The Bachelor hand out his final rose, things aren't exactly how they seem. Many of these organic moments are actually carefully crafted scenarios, with producers scheming behind the scenes.
Even reality stars themselves admit that much of their shows are staged and that editors have the ability to completely change how things went down. While finding out that reality shows aren't completely true to life may take away from some of the television magic, these reality stars believe it's important for viewers to know exactly what's going on.
Read on to find out what these reality stars said about their shows…
1. Kristin Cavallari – The Hills
Kristin Cavallari is just one of many stars from The Hills who claim certain aspects of the show were made up. After the MTV series wrapped, Kristin admitted that her relationships with Brody Jenner and Justin Bobby Brescia were all for TV. Reflecting on the show, Kristin says she "faked relationships" and "faked fights."
"Brody Jenner at the time was dating Jayde Nicole. I dated Brody when I was 18, right after Laguna Beach, actually, and that's it," Kristen said during an appearance on Bethenny. "And then on the show, on The Hills, they had us 'dating' for a few episodes. They pretended that him and Jayde broke up and I was dating Brody, and Jayde and I got into a huge fight because she saw us in a club. It wasn't real at all. They were together the entire time."
Meanwhile, Kristin told the LA Times that "it wasn't romantic with Justin" because she "didn't trust him" — and chalked up their onscreen romance to music and editing.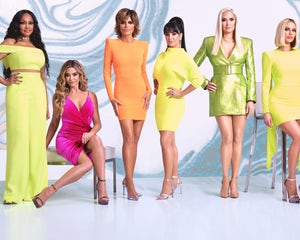 Denise Richards Says RHOBH Return Makes No Sense: 'All the Women F–king Hate Me'
2. Heidi Montag – The Hills
Like Kristin, Heidi Montag says many of her storylines on The Hills were scripted. Looking back, Heidi says that she didn't actually live in the house shown on the show and she didn't actually work at Bolthouse. As for the storyline where she got a promotion over her co-worker Elodie, she says it was all made up.
"I definitely did not get the promotion over Elodie! She really worked there and I pretend worked there, so it was obviously a pretend promotion for her to be upset about. That whole plot was scripted," Heidi told Buzzfeed.
3. Christine Quinn – Selling Sunset
Christine Quinn didn't hold back ahead of the fifth season of Selling Sunset. Right before the season premiered, Christine took to social media to call out all the fake storylines in the show. While she didn't specify exactly what wasn't true, it definitely got viewers talking.
"30 minutes till the launch of #SellingSunset enjoy the new season and all of its 5,000 fake storylines!" Christine wrote on X.
4. Maddie Ziegler – Dance Moms
Maddie Ziegler was just a little girl when she starred on Dance Moms — and she says how she was portrayed on the show was very fake. Looking back on the series, Maddie explained that she did "whatever they told me" to do, even if that meant acting like a brat.
"People thought I was a brat because in all my interviews, I would say, 'I'm the best. I know I'm going to win.' But that's because the producer was telling me to say that. I don't think I'm better than everyone else," she told Cosmopolitan.
5. Trisha Sutter – The Bachelorette
Trisha Sutter became one of the earliest stars of reality TV after being named The Bachelorette during the show's first season. When it came time for her televised wedding to her husband Ryan, she says she found a binder of information about the TV special, which included specific storylines for their friends and how producers planned to portray them on screen.
"It had, like, their characters — the storylines for every person. They had all of our friends who were invited to the bachelor/bachelorette parties, and they had all their bios and probably some stuff that they interviewed about. I think they had titles like… 'the villain' or 'the sweetheart,'" Trisha said on the LadyGang podcast.
She continued, "I know that it has been going on since my season, but that's TV. That's what they have to do. The editors need to know who these people are and be able to pull certain clips from their ITMs [in-the-moments]. It's a TV show, it's always going to be a TV show. It's getting [to be] more of a TV show, I feel like, compared to how it was back in the day."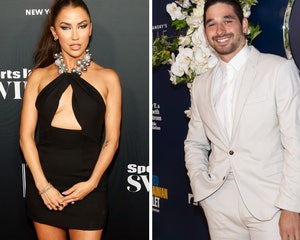 Kaitlyn Bristowe Says Alan Bersten's Not Speaking to Her After Those DWTS Comments
6. Carole Radziwill – Real Housewives of New York
Carole Radziwill has not been shy about how she feels about The Real Housewives of New York since leaving the show. She has shared that many scenes were manufactured with audio clips added after filming, and some storylines were faked. While she admitted that some scenes did happen naturally because her co-stars were "emotionally unbalanced and wanting to get attention," she has noted that storylines like her friendship with Tinsley Mortimer were made up.
"Tinsley and I weren't really clicking. We were on the show together, no one wanted to film with her that much, I had fixed her up with this guy I knew, so it was an easy way to do scenes together," she said on SiriusXM's The Jenny McCarthy Show in 2018. "After filming I never spoke with Tinsley and I haven't seen or talked to her in a year or two years. We weren't clicking. That was one of those storylines."
7. Audrina Patridge – The Hills
Like her The Hills costars, Audrina Patridge also says much of the series was staged. While some of it started off real to her, as time went on Audrina admits that things became fake and manipulated by producers.
"In the beginning, a lot of it was real. But as it went on, it was very manipulated and guided, and you're kinda put in these scenarios where you would show up and you didn't know what you were in for until you were there, and you wanted to run out but they lock the door on you," Audrina told E! News.
8. The Robertsons – Duck Dynasty
Duck Dynasty was supposed to follow the daily lives of the Robertsons, but from the very beginning, the family admitted that the show was actually "guided reality." Following the show's second season, they explained that the show wasn't very real as producers engineered situations and then filmed the family's reactions as the storyline played out.
"I think Willie coined it: guided reality," Jase told the NY Times. "But all the stuff we say is — I don't know if I can speak for everybody, but all the stuff I say, I just say what I normally say."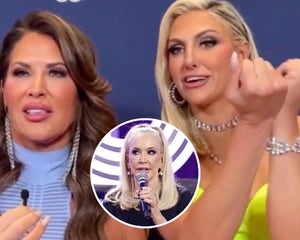 Gina Kirschenheiter Details BravoCon Run-In with Shannon Beador Following DUI Arrest (Exclusive)
9. Vicki Gunvalson – Real Housewives of Orange County
Vicki Gunvalson was a staple of the Real Housewives of Orange County for 14 seasons, but she says over the years, the show changed drastically. While it was at one point very real for her, she admits it became increasingly fake over time.
"The show really got off course from what we were supposed to be doing. In the beginning, it was about showing your real lives; your family, your friendships, your work. It was about really opening up and letting the world in. But it stopped being that and it started being about fighting," she told People.
She continued, "And they never showed my real life anymore. It just became fake. Why do you want to go on an internationally famous show and be mean? What we're supposed to be doing is really helping each other! It's a tough world out there!"
10. Olivia Palermo – The City
Olivia Palermo was one of the stars of The Hills spinoff The City, and she claims the whole thing was completely "phony." While discussing the show a decade after it ended, Olivia says she was edited to become someone completely different and there was nothing true about the show.
"Whoever sat in that editing room was very talented at creating a human that I was the polar opposite of," she told the New York Times. "It was fully phony. There was nothing real about that show at all. Other than our first and last names. Nothing. Absolutely zero."
11. Spencer Pratt – The Hills
Spencer Pratt openly admits that many scenes in The Hills were scripted and nowhere near reality. On TikTok, he shared a scene where Heidi could be seen buying a pregnancy test — even though she wasn't pregnant at all. Spencer claims that producers actually asked Heidi to pretend to be pregnant.
"We got these 40-year-old plus men asking a 20-year-old — maybe 21-year-old — woman to go pretend like she thinks she's pregnant with a guy that's already making her look bad. Talk about set up… It's ridiculous, I'm furious about this," he said in the video.
In the caption he added, "The original Euphoria! Heidi Montag knocking this scene out the park! But reality is, I think it's shady some old men asked [a] young girl to fake this. Adam DiVello, the producer, is as creepy as creepy gets!"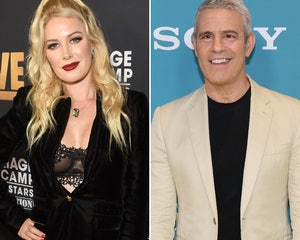 Why Andy Cohen Thinks Heidi Montag Would Be 'Weird' Choice for Real Housewives
12. Molly-Mae Hague – Love Island
On Love Island, star Molly-Mae Hague says that some scenes were manipulated by producers including a moment she was told would never be on the air. When her partner Tommy Fury revealed that their co-star. Anton Danyluk, had given his phone number to another woman, she was pressured into telling the secret to Anna Vakili.
"[The producer] said, 'Don't worry, we won't show that bit.' So I told Anna, and I know I got a lot of backlash for being unfaithful to Tommy, but sometimes you have to do things in there that you don't necessarily want to do, but for the storyline it just makes it work… Sometimes things like that happen, and it just wasn't me. So sometimes I wish I'd stuck up for myself a bit more and said, 'Actually no, I'm not going to do that,'" Molly-Mae told Closer Online.
13. Harry Jowsey – Too Hot to Handle
Too Hot to Handle star Harry Jowsey admits that not everything fans see on the show is completely organic. While discussing his time as a part of the cast, he said producers "kind of help nudge [contestants] in the correct direction" in order to move storylines along.
"In these situations, if they know that you've got a problem or you need to have a chat with someone, they'll just point you in the right direction to get a result or to get that conversation happening and get to the end goal. They're not forcing you to say or do anything you don't want to. They just kind of help nudge you in the correct direction," he told Cosmopolitan.
14. Talan Torriero – Laguna Beach
Talan Torriero starred on Laguna Beach as a high schooler, and says that some moments on the show felt pretty fake. Since the series only filmed on the weekends, Talan explained they would have to often recreate moments that had happened during the week.
"I remember distinctly having to recreate phone calls. Like, they would pretend that I was in Mammoth in a hotel room with a phone, and I was supposed to be talking to Kristin so they could piece something together," he told Us Weekly. "That was the time when it felt really scripted. It wasn't just like I was talking to Kristin; it was like a fake phone call."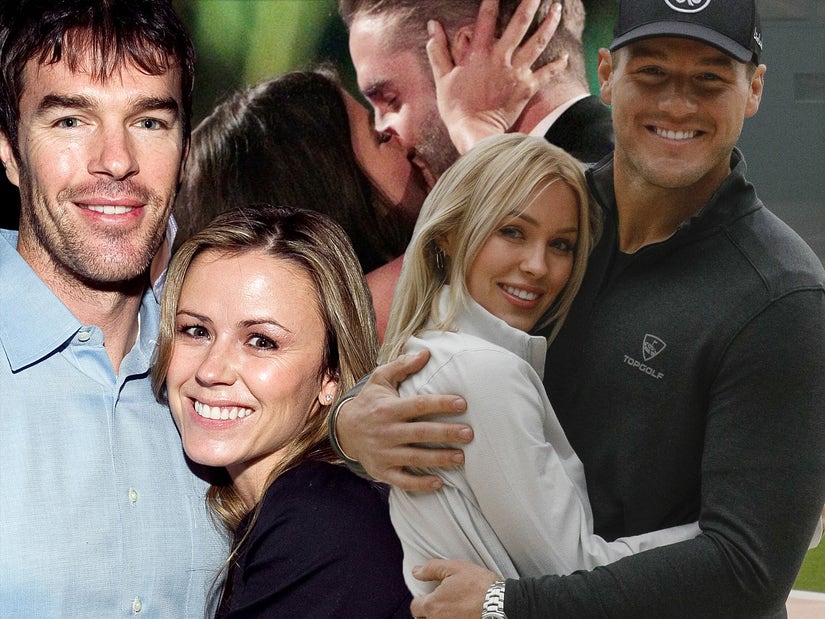 Source: Read Full Article