Kate Middleton is an adoring mother to Prince George, Princess Charlotte, and Prince Louis. She bonds with her children in the sweetest way, and it involves the kitchen. Middleton recently revealed that her kids enjoy helping her cook.
Kate Middleton cooks with her kids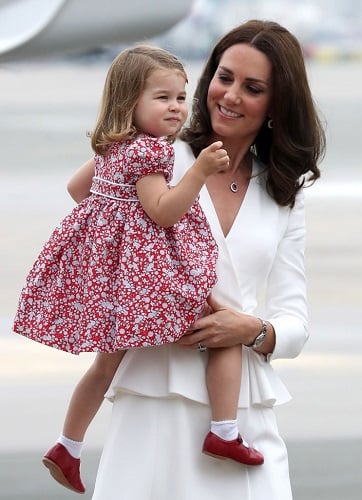 During a trip to Lavender Primary School in honor ofChildren's Mental Health Week, Middleton spoke with Matthew Kleiner-Mann, thechief executive of the Ivy Learning Trust, whotold People some interesting details about how her kids enjoy helping herin the kitchen.
"She was telling us how much her children love cooking andhow they cook for her," explained Kleiner-Mann. "They made cheesy pasta theother day. One stirs the flour, one puts the milk and butter in. And they makesalads and stuff. Food is important to her and she understands the linksbetween mental health and physical exercise."
The duchess showed off her family during the trip
Middleton also participated in show and tell during hervisit. Students brought out objects that made them happy. Middleton showedeveryone a photo of her family. "This is a photo of my family," shesaid. "These are my children, this is my husband."
She also revealed that she and her family enjoy playing outsideand spending quality time with one another. "And my family makes me feel happy,"she continued. "We like playing outside together, and spending lots of timetogether as a family, and that makes me very happy."
A recent family outing was amusing for everyone
In a family outing and sweet moment involving Prince George,TV star Bear Grylls revealed some surprising information about him. Grylls, whowon the King's Cup Regatta recently, told the crowd about George eatinga bug. "And also Prince George, your first ant you ate today," Grylls said."And that is a great moment. Well done, you." Middleton and her husband, PrinceWilliam, were there and laughed with amusement.
What kind of relationship do Prince George and Princess Charlotte have?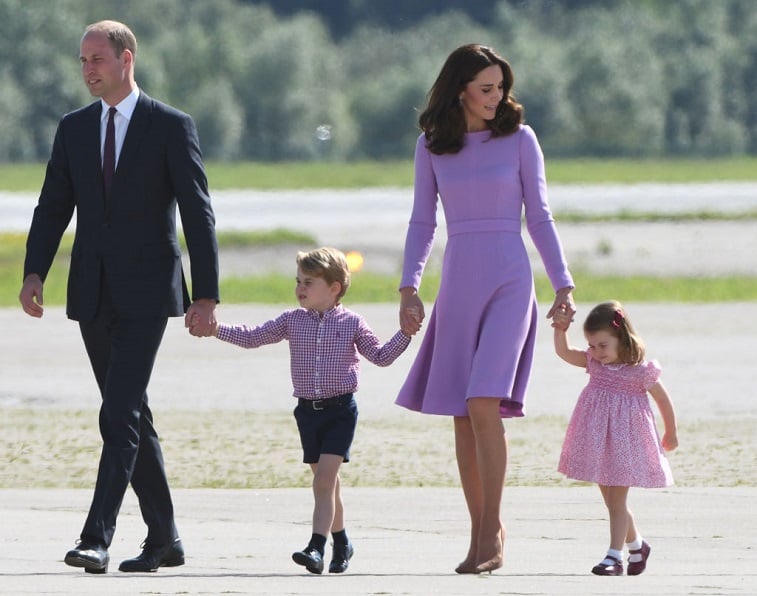 The two oldest royal children are close in age, as Prince George is 6 and Princess Charlotte is 4. As reported by People, the siblings have a very close relationship with one another. They both understand what it is like to be royalty, and with that, they spend a lot of time together.
"They are close in age, and they spend so much timetogether," a sourcetold People. "Playdates [with outsiders] can be tricky, so they learn tolean on each other."
The siblings are frequently seen together bonding
George and Charlotte have been seen together and photographedon numerous occasions, including in their mother's Chelsea Flower Show garden. KensingtonPalace has also shared images of the royal siblings together. They areclearly close, and how could they not be? They both understand what the otheris going through.
The children are close with their mother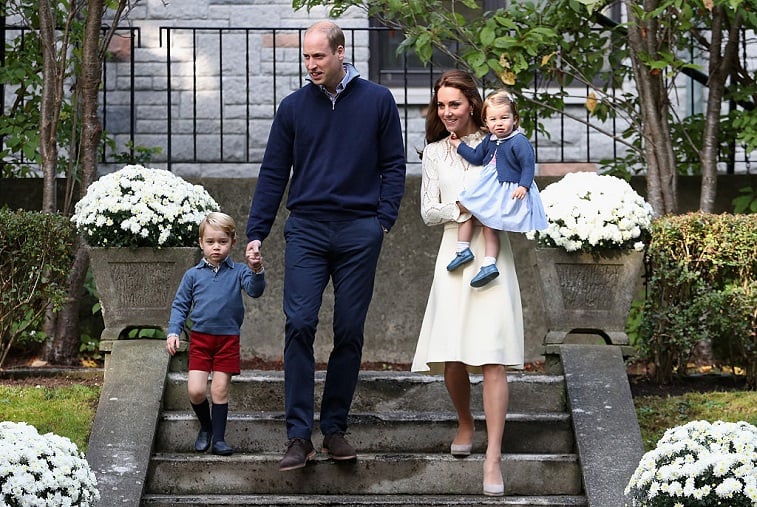 As is no surprise, the royal children are both quite close with their mother. A source told ELLE.com that when Middleton returns from her duties, the children "come running out the front door and they're like, 'Mummy, mummy, mummy,'" a source revealed. "Nanny's in the door, but they don't care because Mummy's come home. They're so excited that their mum is back from wherever."
The Royal Family is clearly just as happy as they appear tobe. Middleton is a wonderful and doting mother that is always there for herlittle ones who enjoy cooking with her in the kitchen.
Source: Read Full Article