Ms. Marvel is the latest Marvel series to hit Disney+. The show introduces Iman Vellani's Kamala Khan as a huge Avenger fan completely smitten by Captain Marvel.
But the New Jersey teen, who remains in tune with her family's South Asian culture, is also a fan of real-life Bollywood actor Shah Rukh Khan. And according to showrunners, there's a reason Kamala admires the famous movie star.
Shah Rukh Khan is mentioned in 'Ms. Marvel' comics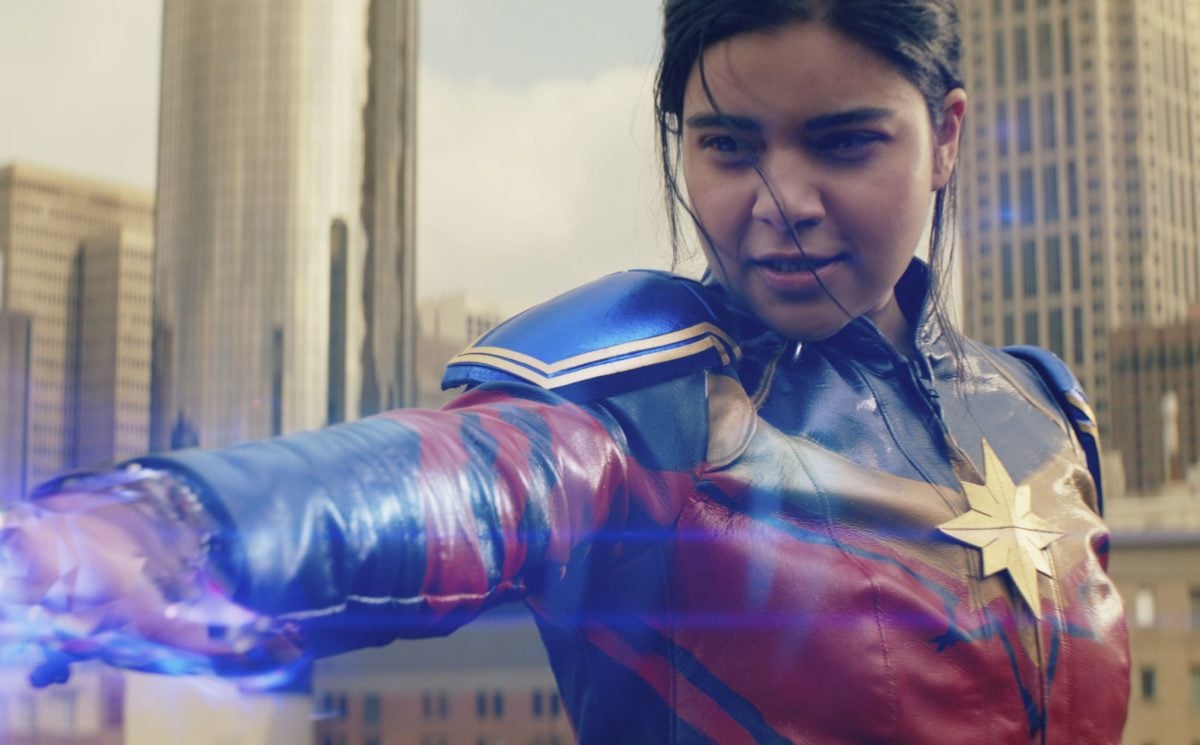 Ms. Marvel is based on the Marvel comic books of the same name. In the comics, Kamala Khan is a 16-year-old, Pakistani-American Muslim girl from New Jersey. She idolizes the superhero Carol Danvers aka Captain Marvel, and adopts the alias Ms. Marvel after gaining her own superpowers.
Kamala Khan was created by Sana Amanat, Stephen Wacker, G. Willow Wilson, Adrian Alphona, and Jamie McKelvie. She's the fourth character to take the title of Ms. Marvel — succeeding Carol Danvers, Sharon Ventura, and Karla Sofen. Kamala first appeared in Captain Marvel #14 in 2013 and got her own comic book series in 2014.
In Ms. Marvel comics, Kamala is a Bollywood fan. And as it turns out, Khan is one of her favorite movie stars.
"[Shah Rukh Khan] actually is from the comics," Ms. Marvel creator and showrunner Sana Amanat told Times of India. "We have some Shah Rukh Khan mentions in the comics because it was linked to Kamala's connectivity with Bollywood and we just love him."
Why 'Ms. Marvel' mentions the real-life Bollywood star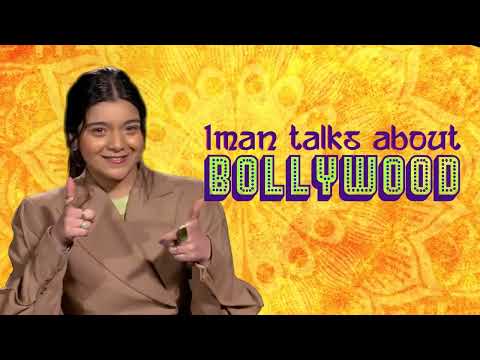 Khan is one of the biggest movie stars around. With a net worth of over $600 million, he's the second richest actor in the world, with a fan base of an estimated 3.6 billion people.
For most Bollywood fans, Khan is a living legend. And according to Amanat, because of his immense popularity, it just made sense to feature him in the comics and the show.
"Everyone knows who Shah Rukh Khan is and it was such a nice touchstone to have him," she said in her chat with Times of India. "I feel it helps make this so more authentic and real."
Amanat also revealed that as a Pakistani-American kid in New Jersey, she also admired Khan while growing up. "So having that integrated into Kamala's world makes it more global and real," she added. "It's really awesome and we are very excited about it."
The showrunner would love to see Shah Rukh Khan appear in the series
Khan is only mentioned in Ms. Marvel (Kamala debates his best movies in Episode 2). But Amanat admits she'd go back and refilm parts of the series if he would agree to appear.
"If Shah Rukh Khan wants to be in this show, we will go film again!" she told Times of India. "We'll go back to production, we're (definitely) going back to production! Call somebody!"
"Shah Rukh," she added, "if you want to work with us, we are down for it!"
New episodes of Ms. Marvel air Wednesdays on Disney+.
Source: Read Full Article