If, like us, you're still reeling over the events of Avengers: Endgame, I've got some good news: Spider-Man is swinging back in town to lift our spirits with the all new Spider-Man: Far From Home. Just as he lands in Europe on a school trip for some well-deserved R&R, he naturally ends up being tracked down by Nick Fury and recruited to fight the Elementals (saving the world doesn't stop because of vacation, y'all!).
In honor of the latest superhero installment, we had Tom Holland, Zendaya, and Jacob Batalon go head to head in the ultimate game of Marvel and Spider-Man trivia. The castmates quizzed each other on everything from what S.H.I.E.L.D. stands for . . .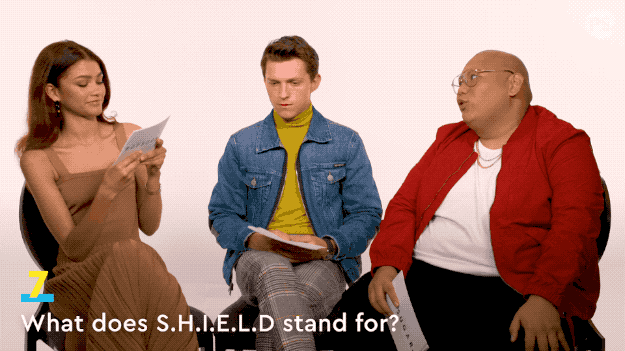 . . . to "Pepper" Pott's first name . . .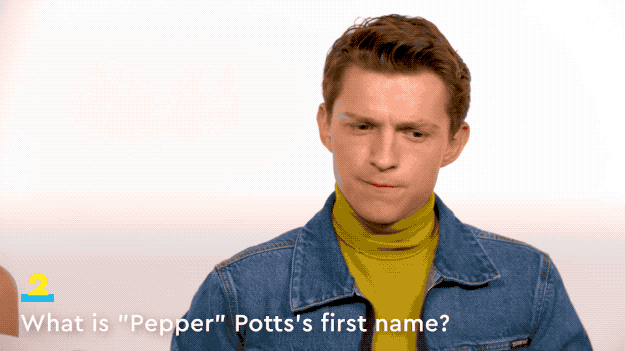 . . . which is when we also discovered that Tom Holland is still not over the fact that Gwyneth casually forgot she was in Spider-Man: Homecoming.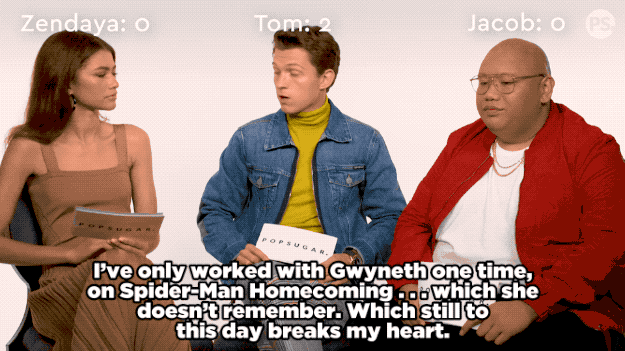 Check out the video above to see who comes out on top, and be sure to catch Spider-Man: Far From Home in theaters everywhere on Tuesday, July 2!
Source: Read Full Article