Since becoming the first-ever "American Idol" winner, Kelly Clarkson has gone on to become one of entertainment's most loved stars. Aside from her real and humble personality, the "My Life Would Suck Without You" chart-topper has continued to wow fans with her powerful voice and songwriting skills. As of this writing, Clarkson has released eight studio albums, three of which have topped the charts on the Billboard 200. On the Billboard Hot 100, she has achieved three chart-topping singles and an impressive 11 top 10 hits. At the Grammy Awards, her hard work has seen her take home three golden trophies. 
Clarkson may have enjoyed a music career that has spanned nearly two decades, but she's also ventured into TV and become a judge on "The Voice" and daytime host. Titled "The Kelly Clarkson Show," the NBC daytime talk show premiered in September 2019 and is still going strong. According to Talent Recap, it replaced Steve Harvey's talk show, "Steve." Many A-list stars have appeared on the show, including Selena Gomez, Christina Aguilera, Jason Momoa, and Gwen Stefani, to name a few.
Since becoming a talk show host, Clarkson has yet to release a new album, leaving fans wondering if she still has plans of dropping new material. Keep reading to find out.
It's been four years since Kelly Clarkson's last album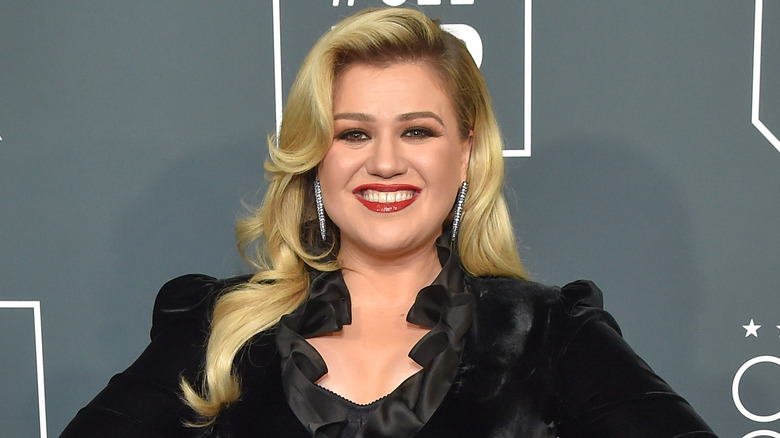 Kelly Clarkson may be very active on the music scene, but it's been half a decade since she last released a studio album. According to AllMusic, her last LP, titled "Meaning of Life," dropped in October of 2017. Since then, the "Since U Been Gone" has been fairly quiet and has only put out a couple of singles. Her latest, "I Dare You" came out last year in April.
In June 2020, it was announced that Clarkson would be divorcing her ex-husband, Brandon Blackstock, after seven years of marriage. During an interview with Entertainment Tonight, she admitted to having written around 60 songs during her divorce process. "I have this record that we're working on. It's really great and really honest," she explained. "There's just a lot of questions that I have to answer before releasing it for myself, you know? Whether that be business-wise or personally or whatever. Whatever happens though, it is such a gift."
"I have written like 60 songs, it is an insane amount of getting it out. I think that's a blessing in itself," Clarkson continued. "Anytime you go through some life, it's such an awesome thing to have that outlet, regardless of whether people hear it or not." The powerhouse vocalist may have enough material to release a new album, but reports say she is debating on putting the music to the side to continue her television work.
An insider claims Kelly Clarkson's music will be "sidelined"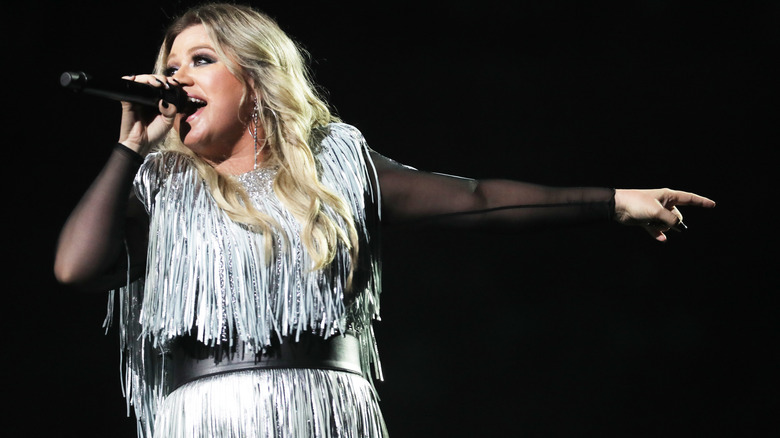 Kelly Clarkson has yet to announce a new album and fans may have to wait a little longer for a full-length release. According to OK!, an inside source told the outlet that the "Love So Soft" hitmaker "has been crazy busy, and it's only going to get more intense" as she's set to take over Ellen DeGeneres' talk show slot. "Something's got to give, and it looks like it will be her singing career," they added.
"She isn't about to quit recording and performing altogether, but music will be sidelined," the source continued. "Kelly's pretty savvy. She figures it would be a miracle if she's still hitting the charts in 20 years, but she can totally imagine herself with a hit show!"
In 2020, Clarkson announced she would be embarking on her first Las Vegas residency, "Invincible," at the Zappos Theater. Due to the coronavirus pandemic, she hasn't been able to perform any shows. However, as she stated on Twitter in May 2020, Clarkson has plans of doing the concerts once it is safe to do so.
Source: Read Full Article