Juliana Custodio and Michael Jessen of TLC's 90 Day Fiancé had a long, rocky road to their wedding day in their lavish backyard in Greenwich, Connecticut. After multiple K-1 visa delays and two years of waiting, the 23-year-old Brazilian model and the 42-year-old entrepreneur and divorced father of two finally headed into their wedding day on the Jan. 19 episode of 90 Day Fiancé, "Blindsided."
But the bride wasn't all smiles, despite the happy occasion. Juliana has opened up in the past about her problems with her family back in Brazil. On her wedding day, they never got in touch with her, leaving the 90 Day Fiancé star devastated just before she was expected to walk down the aisle.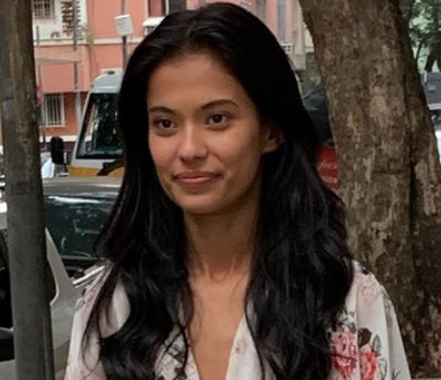 Juliana's family didn't reach out on the day of her wedding to Michael
As she got her hair and makeup done and put on her bridal gown, Juliana's joy was dampened slightly by her loneliness. 
While her friends, Paula from Brazil and Cousy, whom she met while modeling in Milan, were there, everyone else on the guest list was related to or friends with Michael. "I have two friends coming from my wedding, and Michael has everybody else," Juliana explained.
"Everybody who's coming is his friend," the 90 Day Fiancé star told Paula and Cousy sadly.
To top it off, Juliana hadn't even gotten a call or text from anyone in her family. "I still haven't heard from my mom or my family members," the bride told TLC producers.
The young bride felt 'lonely' on her wedding day
As Juliana continued to prepare to walk down the aisle, reality set in even further, leaving her more and more brokenhearted. 
"It's a bit lonely for me," the 90 Day Fiancé star admitted. "I wish my mother could be here to see me with the wedding dress."
Juliana and Michael shared on a previous episode that they had decided not to invite Juliana's family to the wedding because of tensions over money. While Michael explained that he was happy to help them out with their finances, he worried that their requests for more money and the obvious differences in their financial backgrounds would put a damper on Juliana's big day.
The '90 Day Fiancé' star nearly had a breakdown just before she walked down the aisle
Juliana tried to stay positive and optimistic, but she grew more visibly upset as time went on. 
"I'm marrying the man I love and I'm trying to focus on that. Today is about me and him," she said. 
Still, when some friends video-chatted her to congratulate her, she admitted she was hoping to get a similar call from her relatives. "I confess, I was waiting for my mother or my sister [to] appear, but they didn't," Juliana said sadly.
Just before the wedding was slated to begin, the 90 Day Fiancé star realized with a heavy heart that she wasn't likely to hear from her family at all. "None of my family text me," she said through tears, dabbing at her makeup. "Not hearing from my family, I can't explain the feeling. I can't."
As the wedding party waited outside, Juliana tried in vain to pull herself together from the disappointment. "I'm supposed to be walking down the aisle, but I can't stop crying," Juliana lamented. "I don't know if I can do this right now," she said as the episode came to a close.
Source: Read Full Article