Andrew Garfield is known for his blockbuster roles, from starring in superhero movies like The Amazing Spider-Man, to scoring an Oscar nomination for his work in Tick, Tick…Boom! Now, the actor is taking his talents to the small-screen for the upcoming FX series Under the Banner of Heaven. 
What is Andrew Garfield's role in 'Under the Banner of Heaven'?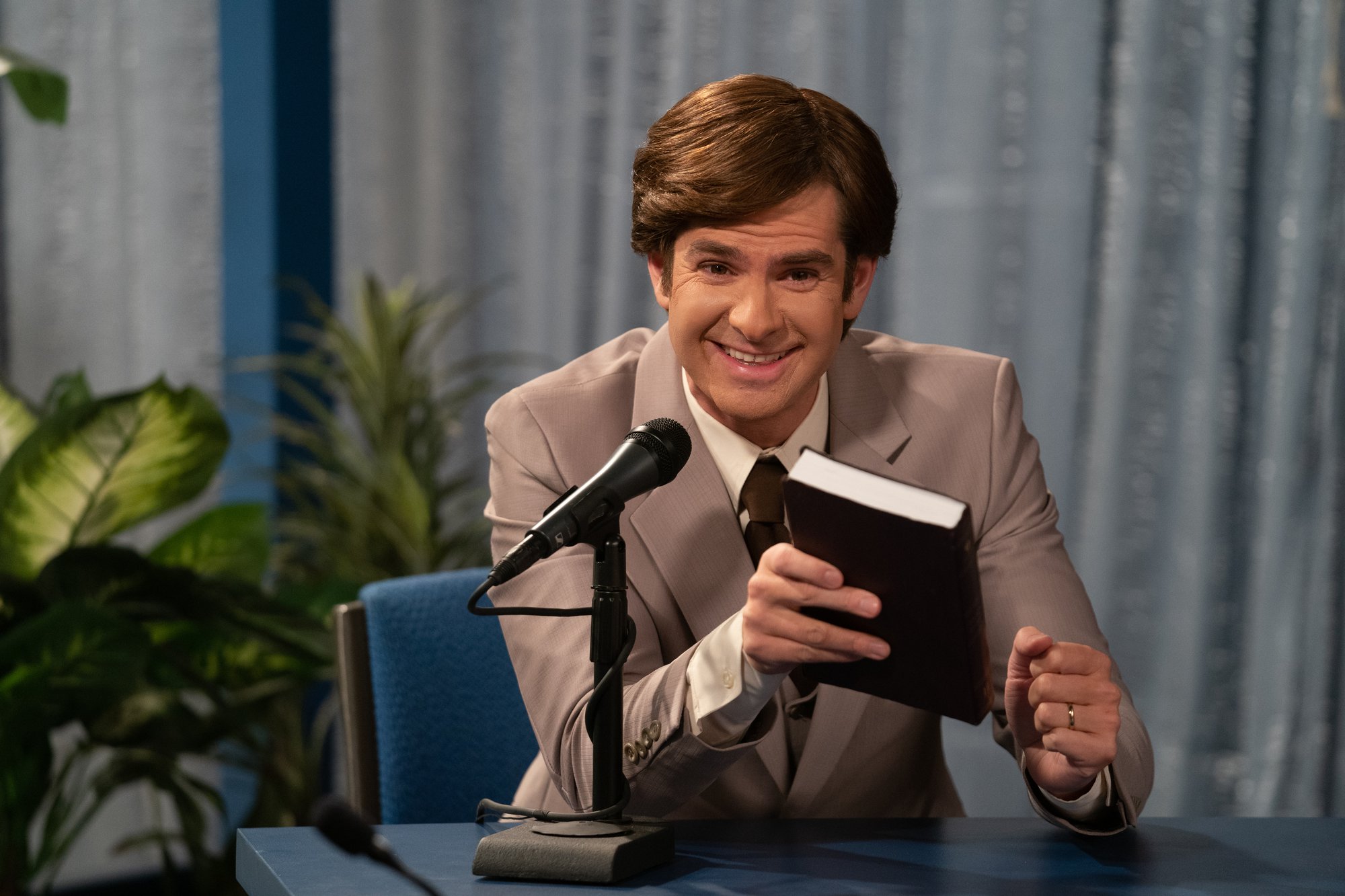 Garfield did a lot of research before taking on this role. In addition to consulting the show's creator Dustin Lance Black, who grew up Mormon, the actor traveled to Salt Lake City to meet former and current members of the church, and Mormon police officers.
"It puts flesh on the bone and fills me with the responsibility of making sure that I'm going as deep as I possibly can; to know that there's somebody out there maybe watching this at home going, 'That was my experience and I feel seen,'" Garfield explained. "That feels important."
Garfield's research of the religion helped him connect with his character and the show's story. In the process, he learned a lot about Mormonism and even found things to "love in it."
"Mormonism has some real beauty in it I discovered and I found a lot to love in it: A community, a gentleness, a softness, and family values," the actor explained. "But obviously there are terrible problems with it from my point of view, which I don't feel the need to really get into."
"I love exploring how people live, how people organize themselves around living, how we make meaning," he continued. "And for me it's storytelling and art and nature with the occasional little spiritual text in there if I feel inclined. I'm just fascinated with how we make meaning."
Source: Read Full Article