Chief stew Daisy Kelliher from Below Deck Sailing Yacht teased that the tension emerging with chef Natasha De Bourg may be just the beginning.
Kelliher and De Bourg butted heads over when to serve breakfast to a group of guests who preferred to sail over having a formal breakfast during the first episode. Kelliher backed down to keep the peace, but she hinted that trouble was brewing. She appeared on Watch What Happens Live with Andy Cohen which was when host Andy Cohen presented her with a viewer question about the chef.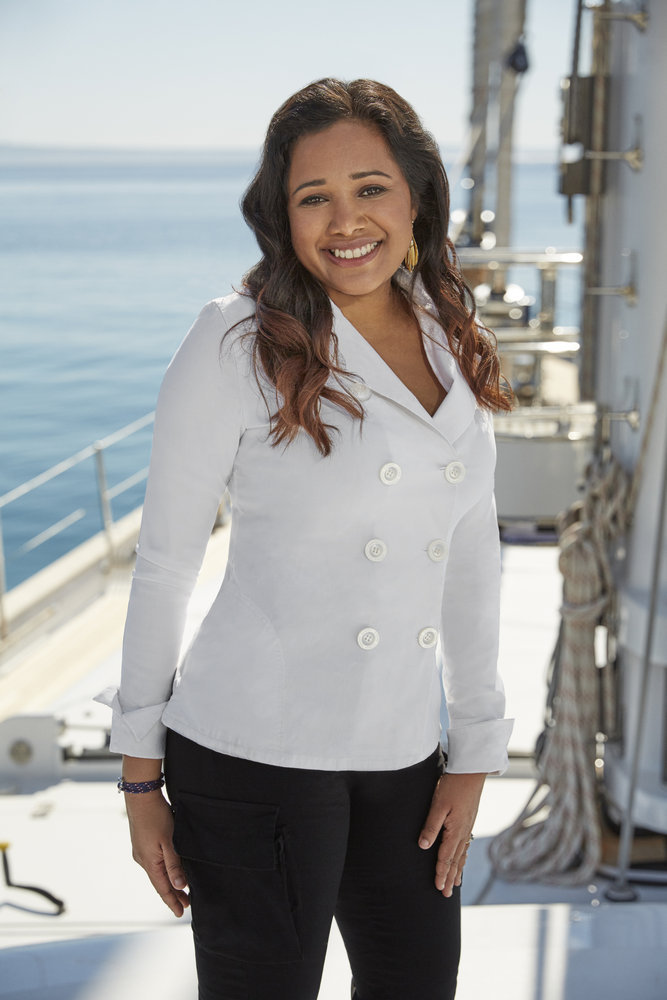 Daisy Kelliher spotted some 'red flags' with Chef Natasha
Cohen asked Keillher what are some "red flags" she can spot early on of a difficult chef. And did she get good first-vibes from De Bourg? "I think arrogance straight away is a bad sign in a chef," she said during the WWHL After Show. "And cockiness. I think Natasha to an extent has displayed those pretty quickly on and yeah, I don't think I was wrong."
Captain Glenn Shephard, who was also a guest, said De Bourg's food was delicious. Adding he thought she was "a little bit wild. Definitely self-confident. But I think she had a nice playful attitude." Shephard said he doesn't interact with the chef the same way as the chief stew. "So I see a different side of her."
Kelliher had to scramble during the first episode when De Bourg insisted the guests have a sit-down breakfast when they wanted to sail. Although the interior managed to set the table and serve a formal breakfast, Shephard and the deck team managed to get the sails up extremely fast, which left Kelliher having to rush to stow items.
Chef Natasha also has trouble with authority, according to Daisy Kelliher
Shephard and Kelliher answered a speed round of questions on WWHL about the crew. Both leaned toward De Bourg as being the crew member who had the most trouble with authority. But beyond De Bourg, it appears that first mate Gary King may be a trouble maker this season. King's name came up for causing the most crew drama.
Source: Read Full Article