Just mention the name Julia Roberts, and you'd be hard-pressed to find someone who didn't know who you were talking about. She has been one of the most successful actors in Hollywood for over 30 years.
Roberts is talented and beautiful. So it's easy to assume any film she appears in will be an instant box-office hit. However, she got off to a rough start. As it turns out, Roberts' first film was a big bust.
Julia Roberts has an amazing acting career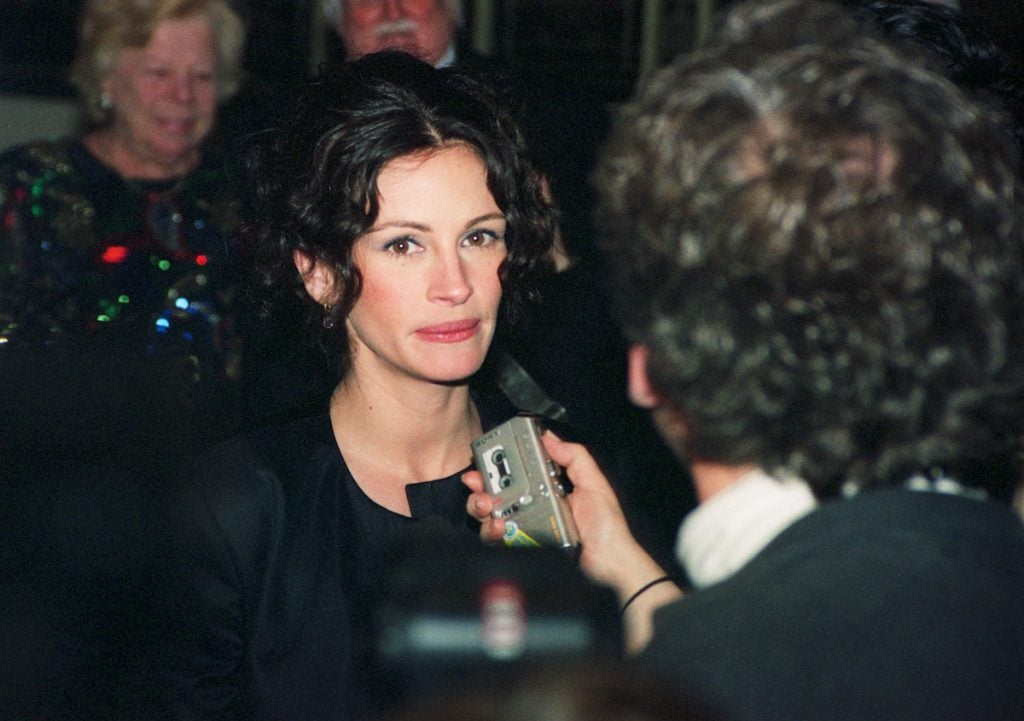 Not every movie that the Mystic Pizza actor has appeared in has been successful. In fact, Roberts' first film was a flop. Hard-core fans may remember exactly what that was. Back in 1988, Roberts' first feature film, Satisfaction, premiered, and it didn't go as well as planned.
Looper reports that the actor starred as a teenage band member, Daryle. Hher group gets a gig at a bar in the summer after high school graduation. The band, called Mystery, struggles to fit in. Viewers see all of the ups and downs of the journey as they navigate their way through love, friendships, and even depression.
Satisfaction also starred Justine Bateman and Liam Neeson. It only made a disappointing $7.9 million at the box office, according to IMDb, and received no good reviews. Rotten Tomatoes reported, "The screenplay, by Charles Purpura, is dull and cliche-ridden." Another critic wrote, "The only satisfaction I got out of the bad movie Satisfaction was that I was no worse for wear having to endure such awful tunes."
What is Julia Roberts up to now?
All these years later, Roberts is still doing well. Married to cinematographer Danny Moder, the actor lives in Malibu with her husband and three children. Hello! reports that she also has properties in New Mexico, Hawaii, and Manhattan.
Roberts is a notoriously private person, valuing family time but still remaining active in the entertainment industry. Her latest role is Martha Mitchell in Starz's 2022 political thriller Gaslit. Just Jared describes it as "a modern take on Watergate that focuses on the untold stories and forgotten characters of the scandal."
With Gaslit, Roberts returns to acting after a short break. She says of the experience, "[It] wasn't by design, so much as not finding something that I was interested in. I was surprised how quickly the years seemed to go by." Whatever the case, we are happy to see that Roberts is thriving.
Source: Read Full Article