When fans discovered Tim Burton was bringing his Beetlejuice star Michael Keaton on to Batman, they were not too pleased. In fact, many rallied against the casting, a notion which seems ludicrous now. After all, Keaton's Batman is among the most beloved portrayals to date. But in the 1980s, the actor was known almost exclusively for his comedy movies. Years after he left Gotham City, Keaton tapped back into that skill set with a role inspired by one particular wild and crazy guy.
Michael Keaton's first big movie role was a comic breakout
1982's Night Shift was Keaton's first major movie role. And the actor stole every scene he was in opposite Henry Winkler and Shelley Long. The film — one of the first directed by Ron Howard — instantly established Keaton as a hot comedy star. Movies such as Mr. Mom, Johnny Dangerously, and Gung Ho all attempted to capitalize on this notoriety, to varying degrees of success.
1988's Beetlejuice came next and proved to be Keaton's signature role up to that point. Then came Clean and Sober and Batman, a drama about addiction and a crowd-pleasing superhero film, respectively. Those two movies showed just how much range Keaton really had. And over the years, he would continue to mix it up. But his movie career began firmly in the realm of comedy.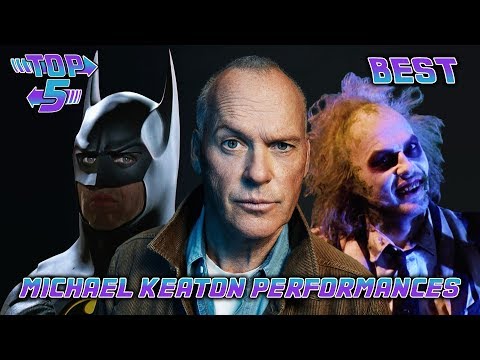 Steve Martin set the stage for the actor's 1996 comedy
In the mid-1990s, after dramatic movies like My Life and The Paper, Keaton began to turn back to funnier fare. First up was 1994's Speechless, a romantic comedy that reunited him with his Beetlejuice co-star Geena Davis. But a couple years later, Multiplicity gave Keaton his most challenging comedic role to date, he told Entertainment Weekly.
"[Making Multiplicity was] so different from how you could do it now, acting against yourself with a ping-pong ball. But I loved it. The other thing that I like about it is, [the character] is cloned, but I didn't want a fat suit. I didn't want makeup. The challenge was, he's off just a hair from his original self. To me, Steve Martin invented what I call smart-dumb. Jim Carrey does it so well too, Jerry Lewis. And this movie is somewhat of an homage to all those great big silly comics. Comedy is hard! To be good at it is hard."
Multiplicity might not have been one of Keaton's biggest hits. But the movie certainly features one of the actor's signature tour-de-force performances. As four different versions of the same character, Keaton manages to bring warmth, depth, and heart to each incarnation. Audiences never have to worry about keeping his characters straight.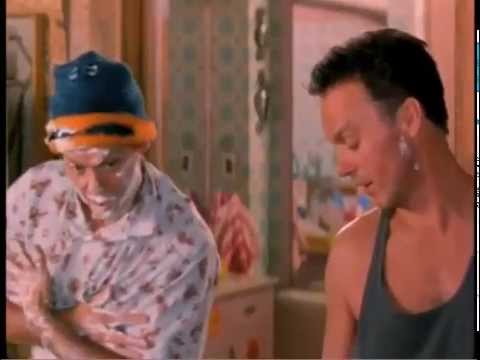 Michael Keaton remains adept at comedy and drama
Comedy and drama require very different skill sets. And yet, Keaton continues to prove he's equally at home in either type of story. Even in some of his more recent projects, the actor delivers. In Toy Story 3, he played Ken to Jodi Benson's Barbie and became one of that movie's standout characters. He brought gravitas to Spider-Man: Homecoming and anchored two consecutive Best Picture winners, Birdman and Spotlight.
In the former, Keaton even tows the line between both comedy and drama. His award-winning role as a washed-up movie star staging a comeback on Broadway is often cited as some of his best work. But fans hoping to see Keaton back in the superhero game have upcoming appearances in Marvel and DC movies to look forward to in 2022. The actor returns as Vulture in Morbius as well as reprises his role as Batman for The Flash.
Source: Read Full Article