The Outlander season 5 finale saw Brianna (Sophie Skelton) and Roger (Richard Rankin) attempt to return to the 20th century. But to their surprise, the stones didn't send the couple back to their own time. Instead, they remained in 18th century Colonial America.
According to Skelton, being forced to stay in the past has actually calmed Roger and Brianna's life at Fraser's Ridge. And allowed them to lay down their roots and build the best life possible with what they have. Which means that in season 6, the couple is a "solid team."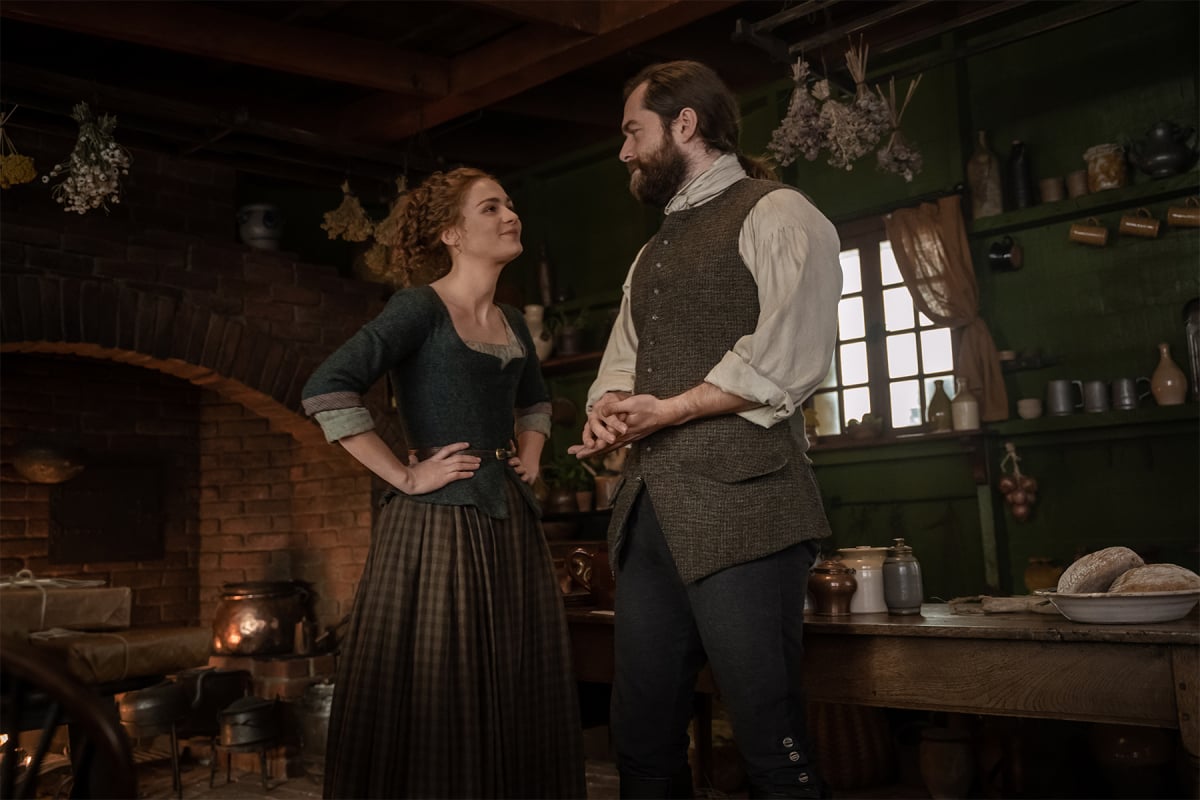 'Outlander' fans are seeing a new version of Roger and Brianna
During a recent interview with Collider, Skelton revealed that what excited her the most about season 6 is that Outlander fans are getting to see "a new version" of Roger and Brianna.
She noted that she and Rankin have been "lucky" with their characters because they've been able to work with most of the cast in both time periods, which has given them "a quite rounded experience." But now, we are seeing them "really comfortable in their own skin and out of the line of fire" after the tragedy they experienced in the 1700s.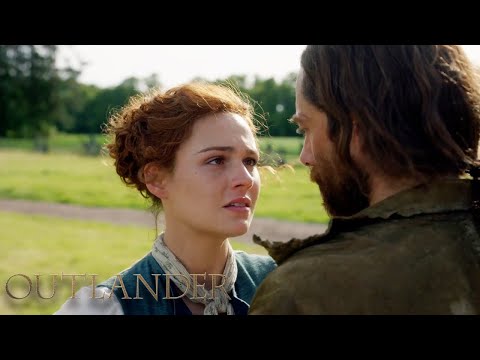 "[They are] just in a really lovely place, relationship and family-wise with Jemmy," Skelton said. "They just seem really rooted and really comfortable. It brings out this whole new dynamic and these whole new beautiful scenes and nuances that we're just really excited for the fans to see. There are quiet, lovely moments."
The MacKenzies are a 'solid team' this season
So far, Roger and Brianna haven't fit into the past like Claire (Caitriona Balfe) has. But Rankin says that's because the couple never made the decision to stay. After the decision was made for them, Roger and Brianna have accepted Fraser's Ridge and the 18th century as their home — and it's "where their heart is."
"That's why they ended up staying there and I think they can apply themselves more to that time," Rankin explained. "They are very strong characters and with the will that they both have, you'll see them adapt more to that time, now that they have taken it as their own."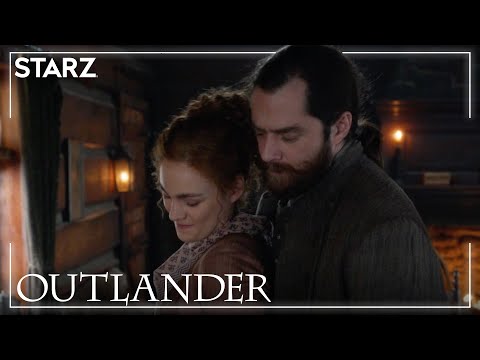 Skelton agrees, telling TV Insider that in season 6 Roger and Brianna "really have become this solid team and unit."
"I think what's beautiful about this season is that we're just going to prove more and more that things aren't going to get between them," Skelton noted. "At least, hopefully for a while."
Roger and Brianna are finally 'at peace' in 'Outlander' season 6
Skelton says that with Roger and Brianna finally figuring out that Fraser's Ridge is their home, the couple has "actually just decided to really be at peace with it." They are now free to "throw everything into it" and actually put down roots.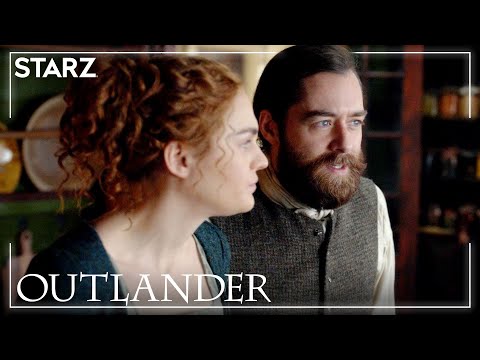 "It's the first season that we're really gonna actually get to sit with these characters and see who they become without them trying to pigeonhole themselves into something for a short space of time. They're here for the long run, and it's a really exciting journey," Skelton concluded.
New episodes of Outlander air Sunday nights on Starz.
Source: Read Full Article