Star responds to critics who say she should not play a transgender man in the film "Rub & Tug"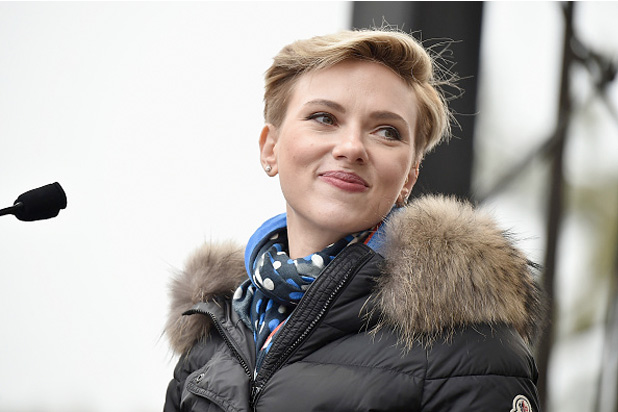 Getty Images
Scarlett Johansson has responded to critics who objected to her playing a transgender man in the film "Rub & Tug," saying, "You know, as an actor I should be allowed to play any person, or any tree, or any animal because that is my job and the requirements of my job."
In a new interview with As If magazine, Johansson addressed what she called "political correctness" in the casting process.
"I feel like it's a trend in my business and it needs to happen for various social reasons, yet there are times it does get uncomfortable when it affects the art because I feel art should be free of restrictions," she said. "I think society would be more connected if we just allowed others to have their own feelings and not expect everyone to feel the way we do."
The film is based on the life of Dante "Tex" Gill, a massage parlor owner in Pittsburgh in the 1970s and '80s, who, according to an obituary, was known as "the woman who prefers to be known as a man." The Pittsburgh Post-Gazette obit also said Gill may have undergone "the initial stages of a sex change that made her appear masculine."
Online critics took that to mean Gill was a transgender man, and questioned whether Johansson, a woman, was the right person for the role.
"I have great admiration and love for the trans community and am grateful that the conversation regarding inclusivity in Hollywood continues," she told Out magazine at the time. "While I would have loved the opportunity to bring Dante's story and transition to life, I understand why many feel he should be portrayed by a transgender person, and I am thankful that this casting debate, albeit controversial, has sparked a larger conversation about diversity and representation in film."
Johansson faced similar criticism for starring in 2017's "Ghost in the Shell." The character was Asian in the original manga comics, which earned Johansson criticisms of white washing.
Source: Read Full Article