The parents of TLC's Sister Wives, including Kody Brown and his four wives Meri, Janelle, Christine, and Robyn Brown, recently moved to Flagstaff, Arizona, where they celebrated the holidays together. 
But one important family member was missing. Mariah Brown, first wife Meri's only daughter, took to Instagram to share her sadness about missing the family holiday. However, she spent it with her fiancee, Audrey Kriss, who will be featured on the upcoming Jan. 2020 season of TLC's Sister Wives.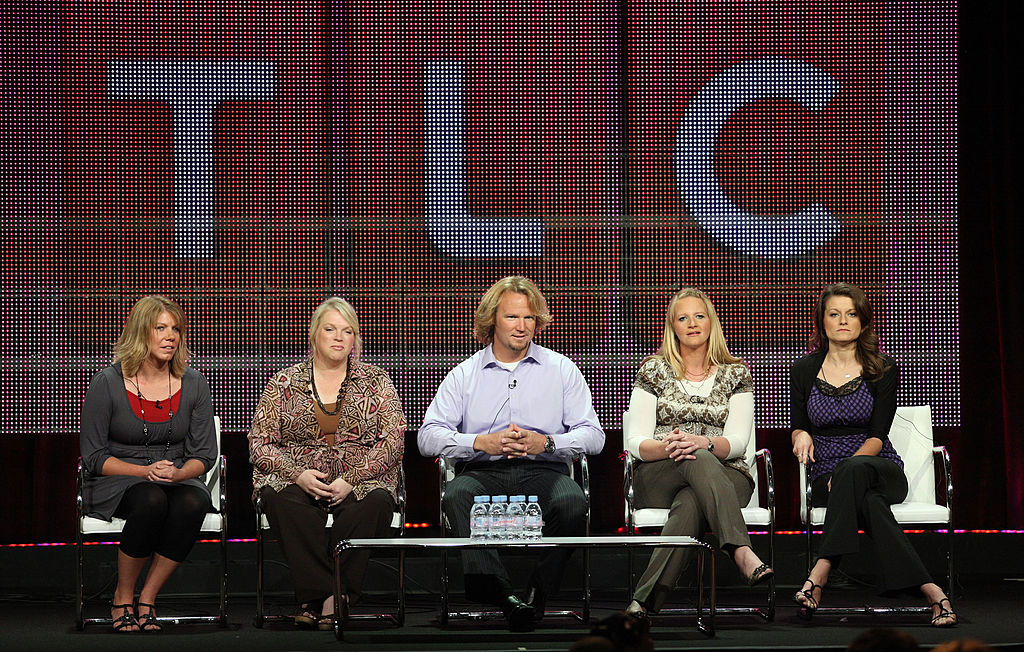 Mariah Brown spent the holidays with her fiancee
24-year-old Mariah Brown, who now attends graduate school in Chicago and works as a yoga instructor, wrote a poignant post about missing her Sister Wives family just before Christmas. 
In a caption under a photo of Mariah and her fiancee Audrey, the second-oldest Brown daughter wrote, "Just feeling extra grateful for this one today. For taking care of me when I'm sick & loving me when i'm a towel & always having the biggest smile on your face."
The Sister Wives star added that she was having a hard time being away from her polygamist family at Christmastime. "I've been struggling a little bit with spending another Christmas away from my given family, but I'm so grateful that Audrey has given me another amazing family that I am so lucky and excited to spend quality time with," she wrote in the post. "Grateful I got a great partner with great parents / family."
Kody's second wife Janelle Brown responded affectionately to Mariah, "Going to miss you guys so much." 
Sister Wives fans responded positively to Mariah, with some praising her for being a brave, out member of the LGBTQ community, especially one from a conservative religious background.
One Instagram user wrote, "You two look so amazingly happy. So glad you found your authentic life. Our granddaughter just came out about 6 months ago. We are beyond proud of her. Thank you for being such a great role model for all the young girls put there growing up. Merry Christmas to you both."
Mariah's mom Meri shared throwback photos of the Brown children at Christmas
Meanwhile, many of the other Sister Wives children appeared to spend the holidays with their parents in their new hometown of Flagstaff, Arizona. Mykelti Brown Padron and her husband, Tony Padron, traveled from Utah to be with Mykelti's family. Third wife Christine Brown also shared photos of several of the other Brown kids, like Ysabel, Gwen, Garrison, and Truely, having fun together in their rental homes in Arizona over the holiday season. 
First wife Meri, who has recently appeared to be estranged from Kody and much of the family, took to social media to share photos of herself spending time with fourth wife Robyn Brown's younger kids doing fun Christmas activities. She also reminisced on holidays past with Mariah and the oldest Brown kids. 
In Touch Weekly reports that Meri shared a series of throwback photos in her Instagram stories, declaring "Mariah's first Christmas!" next to a cute baby photo of Mariah near the family Christmas tree in Utah. Kody's first wife also shared some love for the other oldest Brown kids, captioning photos of Kody's kids with Christine and Janelle, "the first six" and "and then there were 8."
Mariah's engagement will be featured on the upcoming season of 'Sister Wives'
Mariah's engagement to Audrey, whom she met when they were both undergraduates at Westminster College, is going strong. After Mariah came out to her supportive parents on Sister Wives, the couple started dating and got engaged in Jan. 2019 at the Women's March in Washington, D.C. Their engagement will be featured on the upcoming season of Sister Wives, which premieres on Jan. 5, 2020. 
Meri and Kody's only daughter also recently opened up about the stress of grad school. She's halfway done with her master's program in social work and social justice at Loyola University in Chicago. 
In an Instagram post on Dec. 11, Mariah admitted she needed some deep rest over the holiday season. "This semester was a difficult one," the Sister Wives star wrote. "I had the opportunity to study some things that mean a lot to me, that I will definitely be pursuing in my future, but has taken a lot out of me to process…Now I'm ready to take the rest of the month to enjoy time with family and take care of myself. Cheers to being halfway done with grad school!"
Source: Read Full Article