ABC's Station 19 cast member Danielle Savre starred in the 2009 film Wild About Harry; however, you might have never heard of it. The movie hit the festival circuit but never took off. However, 13 years later, the film finally hits TV screens, with Video on Demand on Friday, Dec. 17, 2021. Okieriete Onaodowan who played Dean Miller isn't the only Station 19 cast member working on other projects. Savre told Showbiz Cheat Sheet that "it was maybe a little ahead of its time in the story it was telling." She's happy it's getting a "second wind."
What is 'Wild About Harry' about?
Danielle Savre explained the plot of Wild About Harry as a "beautiful story" that's also "heart-wrenching." In the film, originally titled American Primitive, she portrays Madeline Goodhart.
"My character is going through such an arc where she starts off hating her father," Savre told Showbiz Cheat Sheet. "My character's mother dies, and then they move. I'm in a new town and trying to make new friends and going through my high school years of first loves."
Then Madeline discovers her father is dating a man (who moves in with the family).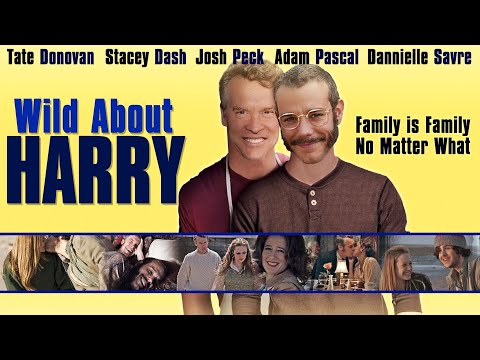 "Madeline is extremely angry and upset and hurt," she continues. "How can he do this? And not just from a societal standpoint, but also just to insult her mother, even though she's passed away? Was that all a lie? She questions so many things. It's a great coming-of-age story where you see this woman and young girl also come to terms with what love can be. It's not always just a man and a woman."
Savre explained how much pressure the 'Wild About Harry' cast felt to portray the LGBTQ experience accurately
The Station 19 cast member who portrays Maya Bishop said she was "very passionate" about the film, and it "brought back a lot of memories" to rewatch it.
"It was such a pivotal time in my life, too, when I shot that movie," she explained. "And so a lot of memories came back when I shot it and in my experience of shooting it. I was reminded of how much I loved being a part of the project."
Savre felt so strongly that she was heartbroken when the director changed the Wild About Harry script.
"It was such an emotional night because I felt so passionate about the script, and in the end, it was better off," she explained. "It was a script that really resonated with me when I read it on the page and when we shot it, I think everyone felt that way. I think as a collective group, we were all very invested in this story. It was so personal; it was the director's story."
RELATED: 'Station 19' Season 5 Winter Finale Promo Teases Another Death in Episode 8 — Who Flatlines?
What does Danielle Savre hope viewers will take away from 'Wild About Harry?'
"I hope they just watch the story and they realize the power of love and family," Danielle Savre told Showbiz Cheat Sheet. "That is the root of it all and what's important. I always believe stories like this also remind us that this wasn't always accepted, and it still isn't accepted by certain people in certain areas and certain cultures."
According to IMDb, Station 19 airs Thursdays at 8 p.m. EST on ABC, before Grey's Anatomy.
Source: Read Full Article