Following the advice of HGTV renovation hosts isn't always easy. For one thing, most are working with gigantic renovation budgets that may be partially or fully funded by the network. Also, they have a tendency to make everything look easy.
Drew and Jonathan Scott of Property Brothers fame aretwo of the most popular HGTV hosts for good reason. With their rarecombination of talent, charisma, and skill, they don't just do renovation projectsfor their clients — they create dream homes. It's an amazing thing to watch.
Want a home that has the Property Brothers touch? There'sone simple thing you can do that instantly improves curb appeal. The best partis it doesn't even cost that much.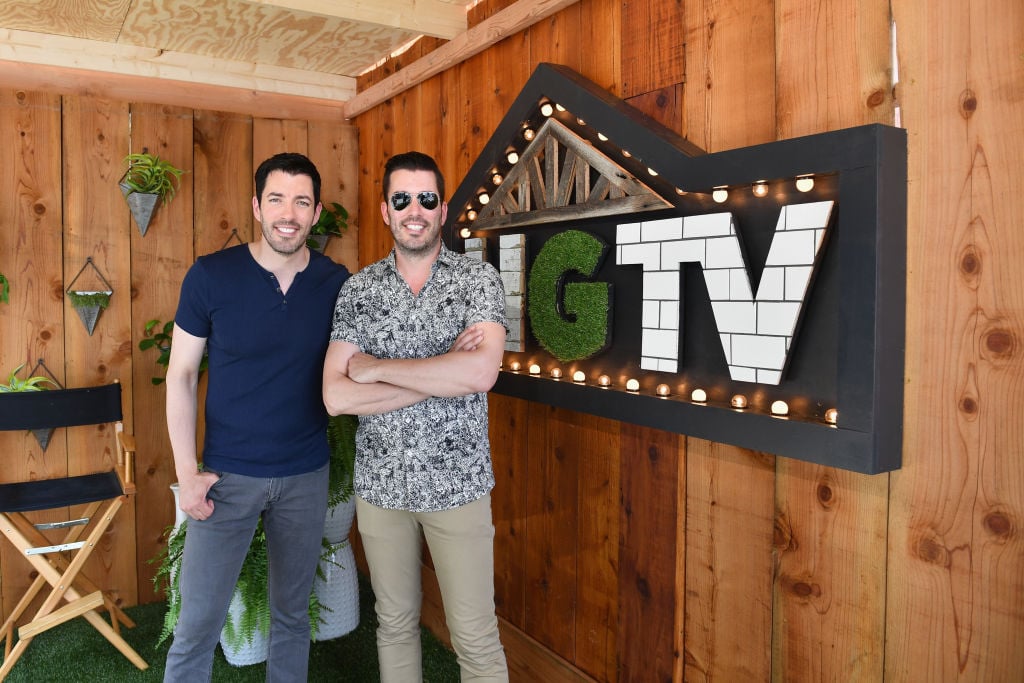 Curb appeal is your house's first impression
Think about it: Whether it's your neighbor or a potential buyer, the first thing someone will notice about your house is how it looks on the outside. That's why Drew and Jonathan made this logical recommendation on a recent episode of their newest HGTV show Property Brothers: Forever Home.
In the episode titled "Suburban Las Vegas Upgrade," the brothers had their work cut out for them upgrading a home for a family with three teenage sons. But as usual, Drew and Jonathan were up for the challenge.
"A modern front doorupdates everything," Drew explained to Jonathan in the episode.
"They give the house an instant face-lift by simply removing thedated, double front doors with the frilly leaded-glass window and replacing itwith more geometric doors that have a series of small, rectangular windowsrunning down the middle," he said.
Front doors have a hugereturn on investment
As the Property Brothersknow, not all renovationprojects have the same return on investment. However, a front door replacementis almost always a smart decision. A research study conducted by Remodeling.netconcluded that replacing an entry door has an average91.3% rate of return, which was one of the highest of all the projectssurveyed.
Of course, it all depends on how fancy a front door you pick. Costs for new entry doors range from hundreds to thousands of dollars. Your best bet? Pick one somewhere in the middle range that doesn't look cheap but also doesn't break the budget.
Not everything you see on 'PropertyBrothers' is real
While their advice on improving curb appeal is spot on, not everything you see on the show Property Brothers is worth doing. Many complicated projects may be more difficult than they look on TV, especially if you're just a novice renovator. Remember, there are teams of crew members working long hours to achieve those quick turnarounds you see on TV.
They've also been accused of manufacturing drama for entertainment value, though they're hardly alone in doing this. Almost every show on HGTV has some element of fiction to it. Property Brothers is one of several home renovation shows that are mostly fake.
But one real tidbit of advice you can take away from Property Brothers and the plethora of spinoff shows? Updating your front door doesn't cost much and it can make a huge difference. It's just one example of a renovation that's Drew Scott recommended and Jonathan Scott approved.
Source: Read Full Article