Welcome back to Westeros, Game of Thrones fans. As expected, the much-anticipated prequel series, House of the Dragon, is filled with as much heart-pounding drama as its predecessor. From family clashes to gripping battles over (what else?) power, the show is a gift to anyone obsessed with all things GoT. Keep reading to learn more about the HBO hit, including why the Iron Throne looks different in the prequel, how all those dragon scenes were shot, and which actor the creators had in mind when casting Prince Daemon Targaryen.
WATCH HOUSE OF THE DRAGON ON HBO MAX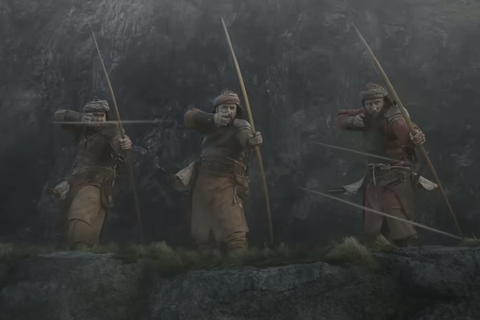 April 2021 was the "Iron Anniversary" (or 10-year celebration) of Game of Thrones. What was HBO's gift to fans? Its first tease of House of the Dragon, which had just begun filming.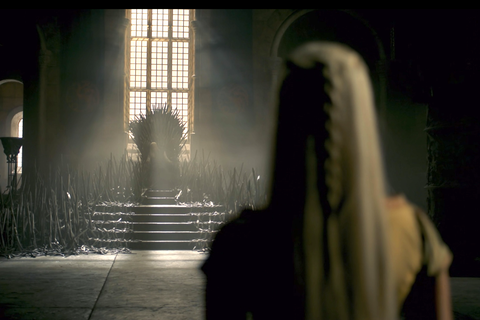 If that iconic seat looks different to you, there's a reason. To better fit the description of the throne in George R.R. Martin's novels, the new prop was designed to be larger and asymmetrical.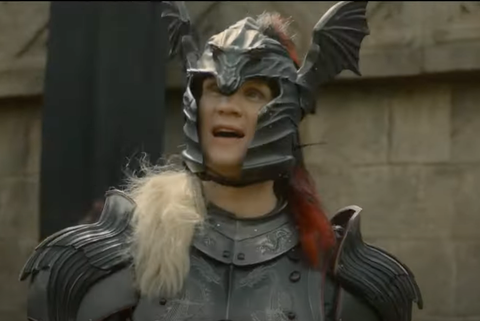 The actor who plays Prince Daemon Targaryen in HOTD and Emilia Clarke (Daenerys Targaryen in GoT) were both in 2015's Terminator Genisys. And, yes, she did offer up a warning about the hair and makeup. Smith told Jake's Takes: "I spoke to Emilia about that years ago, and she's like, 'God, I have to go through an hour-and-a-half every day of putting the wig on.'"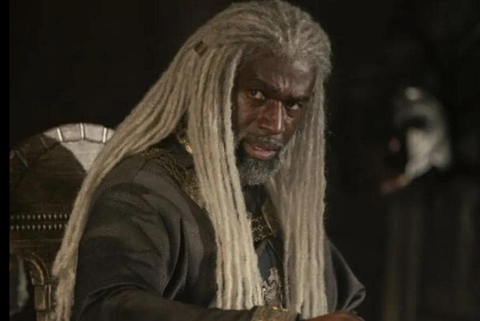 But he was never booked. "I was just hardly ever seen for it," he revealed to Entertainment Weekly. Now, he plays one of the most powerful people in Westeros in House of the Dragon, Corlys Velaryon. "I'm glad I got this rather than that," he said.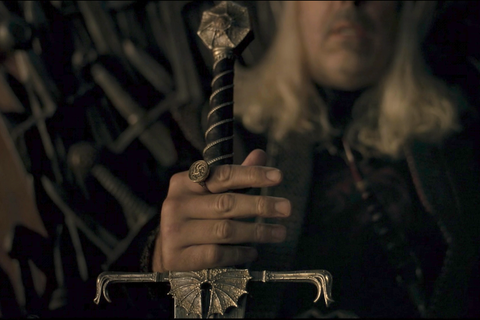 True GoT fans would recognize this dagger anywhere. It was previously used in one of the most important scenes in the final season. No spoilers, but here's a hint: It involves Arya.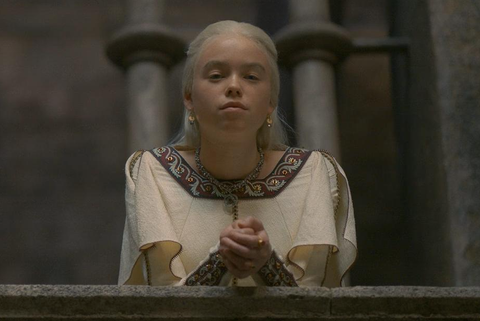 Milly Alcock, for instance, was 21 years old when she portrayed 15-year-old Princess Rhaenyra Targaryen on the show—but in the books, the character was only 9 years old at the same point in the plot.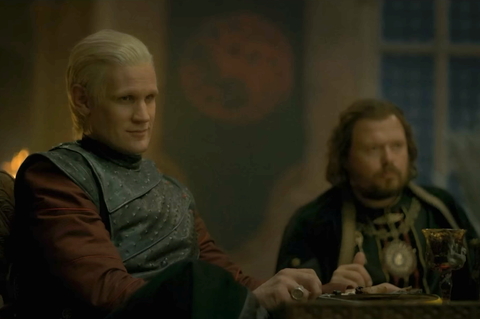 Showrunners couldn't imagine anyone else in the lead role's white-blond wig. "Matt is really the only person we talked about," showrunner Ryan Condal told Den of Geek. "We would say, 'Like a Matt Smith or a Matt Smith type' when talking about Daemon."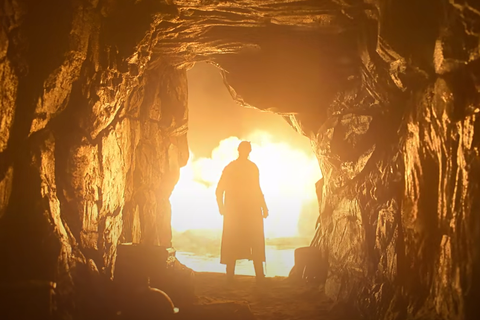 "Because there's no electricity in this world, everything is lit by fire," Milly Alcock told The Hollywood Reporter. As a result, she said the set would get very hot and sweaty.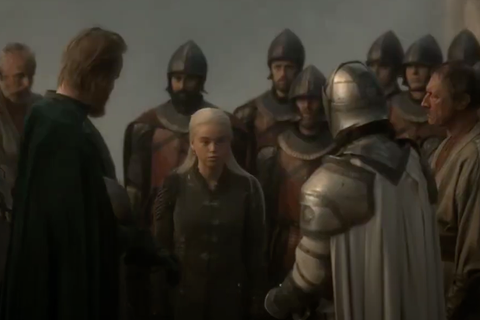 Matt Smith told GQ it's a combo of Latin and Arabic: "I thought, when I read so many of those scenes, 'Oh God, this is gonna be a pain.' But I really enjoyed those scenes." He says the language brought out a more natural side of his character's personality.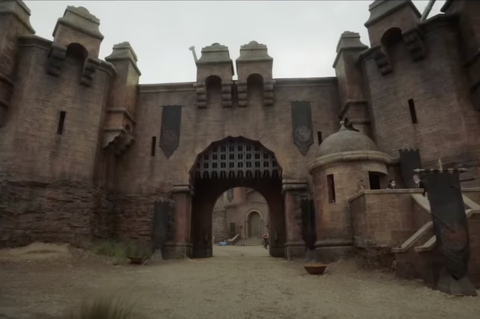 To allow for long, continuous shots, the castle was constructed to look and feel real. "You could have moved into the Red Keep and literally lived there. All of us could have," Paddy Considine, who plays King Viserys Targaryen, told The Hollywood Reporter. "It was ridiculous. I've never been on a set where you just keep walking around and finding rooms and staircases."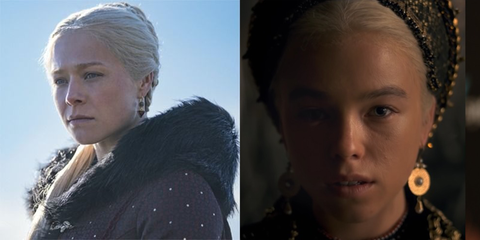 Despite both playing Princess Rhaenyra Targaryen (at different ages), director Miguel Sapochnik advised them to steer clear of one another so that they wouldn't end up copying each other's performances.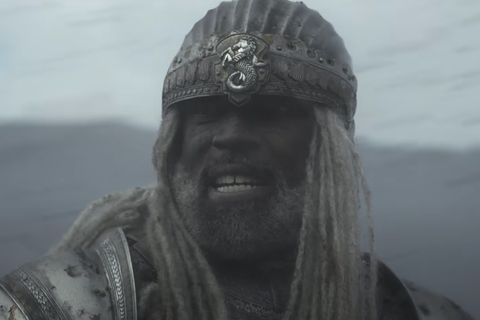 "I was going to read it, then I thought, no. What I have to represent is what they've written in the script, and they're going to take liberties with it for dramatic purposes. So I didn't want to read his interpretation or know what happened to my character," Toussaint told Men's Health.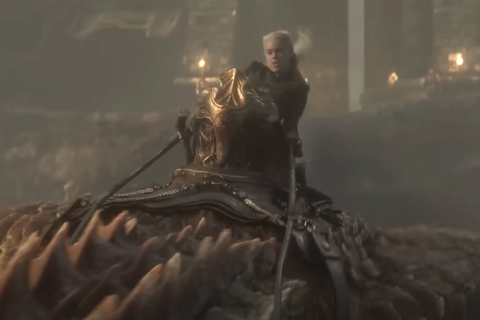 Milly Alcock told fans at Comic Con that the machines reminded her of what you'd find at a bar or pub. Add in a harness and being lifted six feet off of the ground and you're set.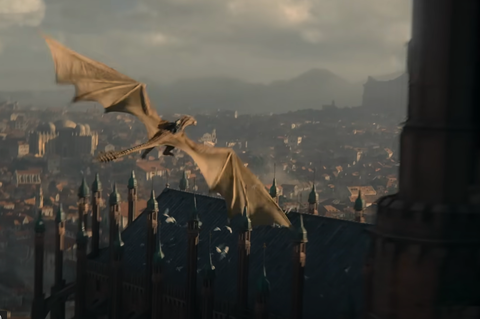 Writers worked hard to give each one its own look and personality. "The biggest difference about this series is the fact that dragons exist in this [era], whereas they were an extinct species that came back to life in the original show," showrunner Ryan Condal told The Hollywood Reporter.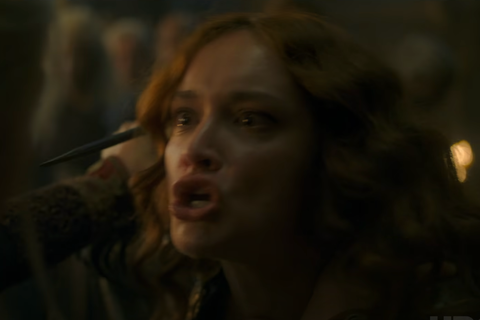 Once she was in the running to play Lady Alicent Hightower, she binged all eight seasons. "People had told me to watch it before that, of course, but I'm one of those people that has to do things on my own time," she told Vogue.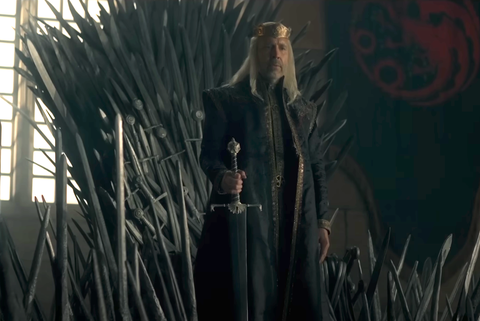 Which is a long time, especially when you stay in character on set. Showrunner Ryan Condal told The Hollywood Reporter, "If you get to know Matt, I'd suggest you do it when he's out of costume because there's something that happens when he puts on that wig."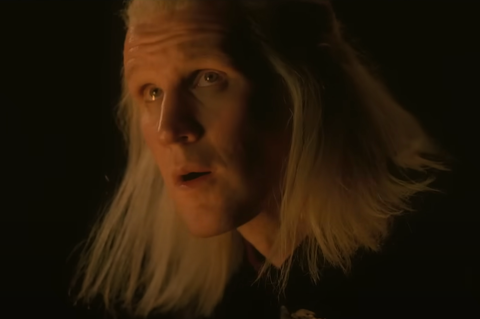 While doing a stunt in Portugal, the actor hit a disc in his neck. He finished filming the rest of the season, but had to go to physical therapy as a result.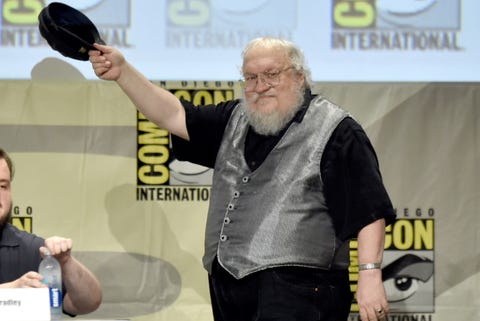 "George is not an effusive guy," showrunner Ryan Condal told The Hollywood Reporter. "But he loved the pilot so much that Miguel and I both got text messages with more exclamation points than I've ever seen in one place from that man." Now that's an endorsement.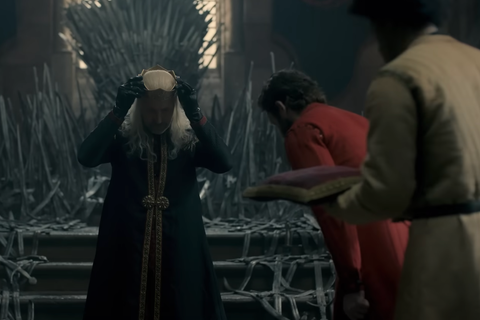 While some of the show characters stray from Martin's books, he doesn't consider it to be a bad thing. "I am vastly impressed by the show's version of King Viserys, played by Paddy Considine, who gives the character a tragic majesty that my book Viserys never quite achieved," Martin wrote in a blog post.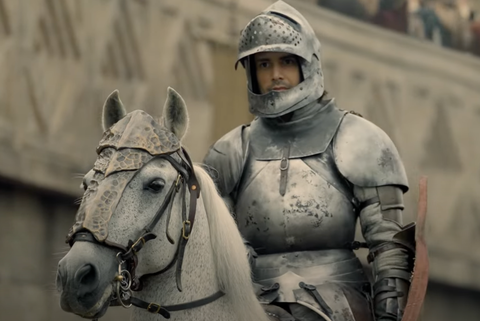 His struggles portraying Ser Criston Cole ended up bringing the cast together on set. "We laughed our asses off because you have to — even if it was just laughing at Fabien trying to sit down in the armor," Matt Smith told Insider. "That gave me such joy every day. Poor Fabien. Bless him. He was in the armor the whole time and that's not easy, but there were some wonderful big characters on that set."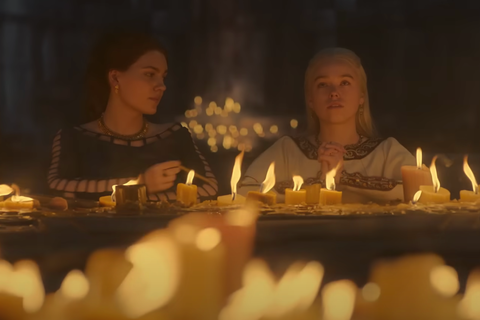 Emily Carey, who plays a young Queen Alicent Hightower, started watching Game of Thrones in pre-production, but then stopped because she found it overwhelming. "It adds a certain amount of pressure that it's a preexisting show," Carey told Collider. "And not just that, but it's the biggest TV show, possibly ever. It's impossible to not feel the pressure and the weight of that."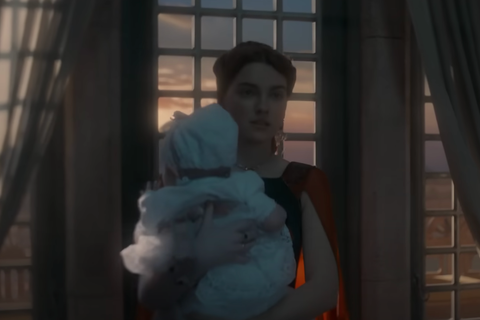 "We have a number of births in the show and basically decided to give them different themes and explore them from different perspectives the same way I did for a bunch of battles on Thrones," showrunner Miguel Sapochnik told The Hollywood Reporter.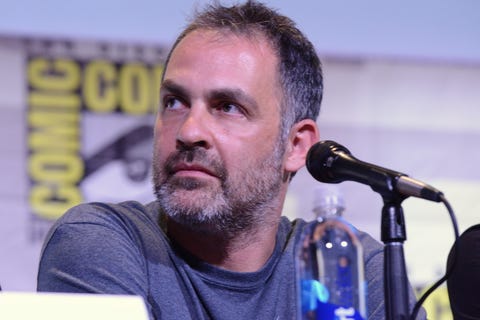 He was reportedly exhausted after putting three years of intense planning and development into House of the Dragon—however, he'll stay on in a smaller capacity as executive producer. Alan Taylor, who worked on Game of Thrones, will step in as an executive producer and direct in the second season.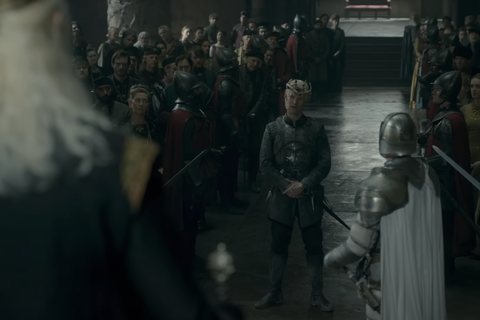 "Endings are the easiest thing to do in television," Ryan Condal told The Hollywood Reporter. And, yes, HBO is on board with the top secret idea. At least "today," he added.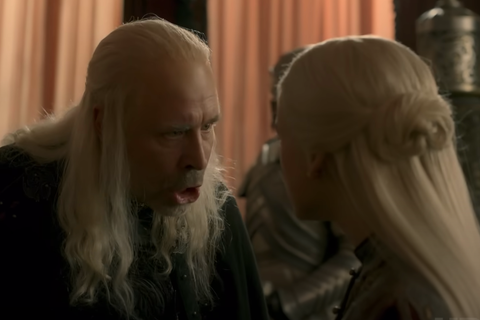 But that doesn't mean the series will end. Showrunners may leap forwards or backwards in time, introducing an entirely new cast along the way.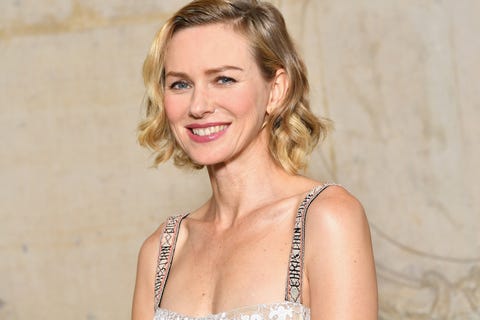 The network reportedly spent a whopping $30 million on a pilot for a show about the ancestors of the Lannisters and Starks. "I said to [HBO chief content officer] Casey [Bloys], 'this just doesn't work and I don't think it delivers on the premise of the original series,'" former WarnerMedia chairman Bob Greenblatt shared in the book Tinderbox: HBO's Ruthless Pursuit of New Frontiers. "And he didn't disagree, which actually was a relief. So we unfortunately decided to pull the plug on it. There was enormous pressure to get it right and I don't think it would have worked."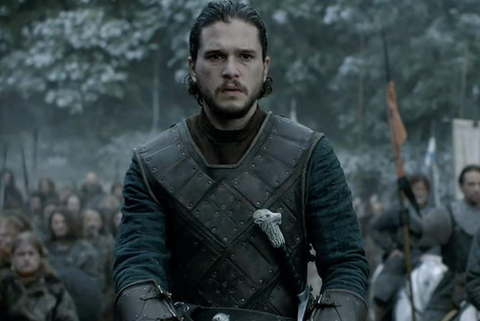 A new series centered around fan-favorite character Jon Snow is reportedly in development (which Kit Harington is attached to!), along with seven other GoT-related projects—three live-action prequels, three animated projects, and a stage play.
Source: Read Full Article