Before Bachelor Nation gets too excited about the most talked about drink date in franchise history, I think everyone has to remember one thing: Hannah Brown didn't pick Tyler Cameron to be her future husband. I know, I know, none of us have forgotten that little fact, but everyone seems to be playing it off like no big deal. It is. Not only did Hannah choose another man over prince charming, she never said she regrets it. She doesn't have to, but if you were Tyler, wouldn't you want hear that it was one big mistake? It's Lara Jean and Peter Kavinsky all over again.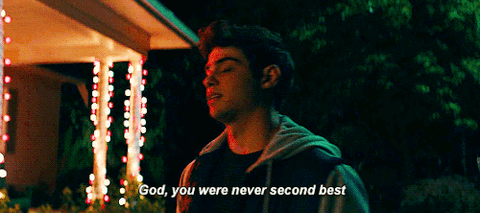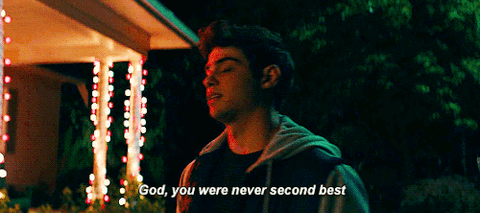 Even further, Hannah never even said she loves Tyler. She's said she's falling in love multiple times since he met her family, but she's never straight out dropped the L-word. Maybe that's why Tyler is hesitant to put too much stake in their future drink date.
On the Almost Famous podcast hosted by Cosmo's resident Bachelorette recapper/Bachelor alum Ashley Iaconetti, Tyler says he doesn't want to rush into anything. "I thought that was something inevitable," he admits, adding that Chris Harrison likes to add "fuel to the fire."
It's true, Chris and Bachelorette fans did seem to spin this date as a new beginning for Tyler and Hannah's relationship. So, what's the deal?
"We need to take it very slowly and we need to just have a drink and see how we are around each other," Tyler says. "If we were to just rush into something right away and try and be boyfriend and girlfriend right after the final rose, it would not be healthy for us, it wouldn't be good."
That doesn't mean he's bitter. When asked if he feels like a "backup plan," here's what he says:
AWWWWWW.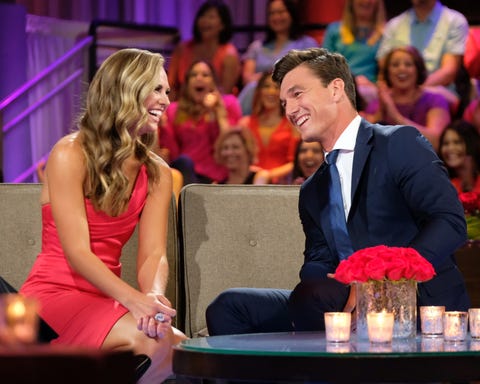 Obviously, Tyler was not just close with Hannah, but also with Jed (hey, they were roommate in the Netherlands). So, how does he really feel about what went down? Not thrilled.
"When it got down to me, Peter, and Jed, I thought that any way she goes, she's gonna be in good hands," he tells Ashley and her co-host Ben Higgins. "If you truly care and love somebody, you just want them to be happy…Just to see it go down the way it did, it was truly disappointing."
He continues to point out that Jed had plenty of chances to come clean. When Ashley suggests that Hannah would have likely sent Jed home earlier had he come forward, Tyler holds no punches. "But that's still better for her." YUP.
You can listen to Tyler's full interview on Almost Famous, here.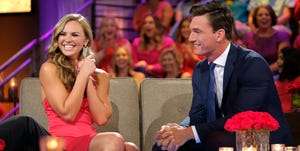 Source: Read Full Article