Horror movies have a long tradition of discovering movie stars. Jamie Lee Curtis may be the best example of an actor who became a famous actor after starring in Halloween, and of course Linda Blair in The Exorcist, but horror fans know the names of Nightmare on Elm Street's Heather Langenkamp and Texas Chainsaw Massacre's Marilyn Burns. Now audiences are about to discover Zoe Margaret Colletti in Scary Stories to Tell in the Dark.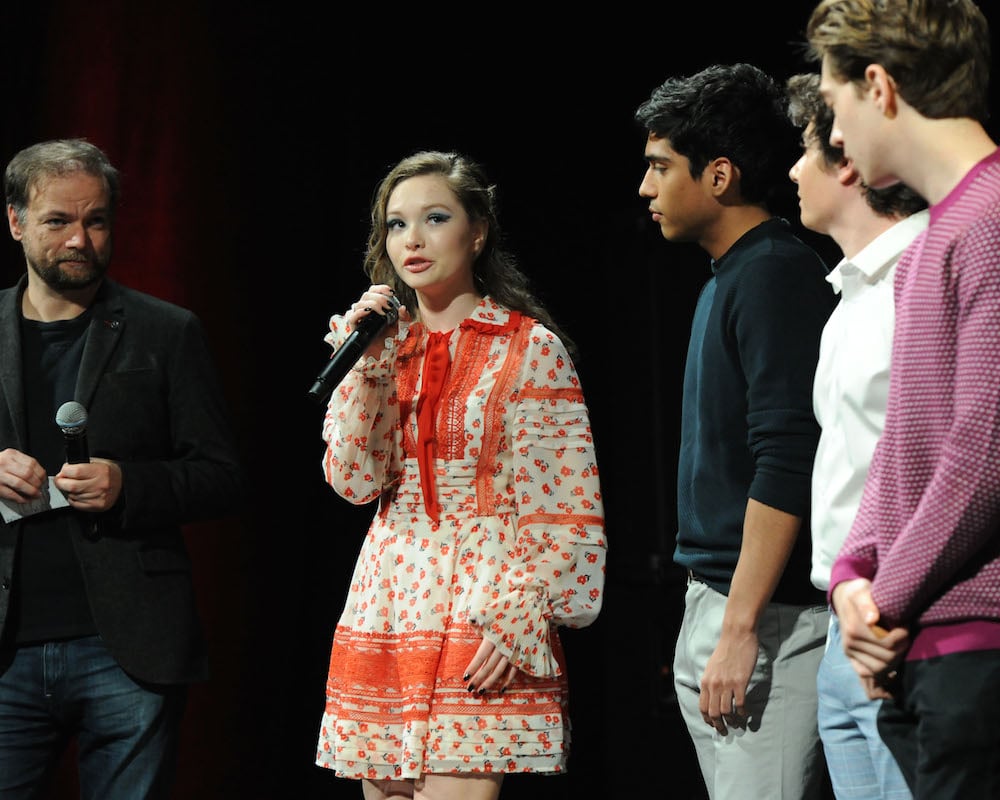 Guillermo del Toro wrote and produced Scary Stories to Tell in the Dark, based on the book by Alvin Schwartz. Trollhunter director Andre Ovredal directs the movie, in theaters August 9. Colletti spoke with reporters at an early preview of Scary Stories to Tell in the Dark and that's where Showbiz Cheat Sheet learned more about this rising star.
How Guillermo del Toro and Andre Ovredal discovered Zoe Margaret Colletti
Zoe Margaret Colletti has been a working actor since 2006, when she appeared in the pilot American Men which did not go to series. She submitted a tape for Scary Stories to Tell in the Dark and landed on the fast track for casting.
"It was a long process but I did a tape from home for it actually," Colletti said. "I had sent my tape and within an hour I had heard that Andre watched it and then Guillermo had watched my tape."
With names like those powerhouses of horror attached, Colletti didn't think she'd ever land the role. Now she's talking to reporters about starring in Scary Stories to Tell in the Dark.
"I was sitting going like, 'Oh, a Guillermo del Toro film. Right, I'll do a tape but there's no way I'm ever going to get to be involved in something like this,'" Colletti recalled. "So it was crazy fast at first. Then it was a long while of waiting and then they flew me to L.A. and met with a bunch of people."
Where you've seen Zoe Margaret Colletti before
If you're watching Showtime's series City on a Hill this year, Colletti plays Kevin Bacon's daughter. Her movie Wildlife went to Sundance, she was on an episode of Law & Order: SVU and she was one of the orphans in 2014's Annie.
'Scary Stories to Tell in the Dark' is her best showcase yet
As Stella Nicholls in Scary Stories to Tell in the Dark, Colletti gets to show the most range of any of her roles. Stella discovers the book Scary Stories to Tell in the Dark, which unleashes monsters on all of her friends.
"If I could have said what my dream role or dream movie would have been, this would have been it," Colletti said. "Horror is my favorite genre. It's always been my favorite."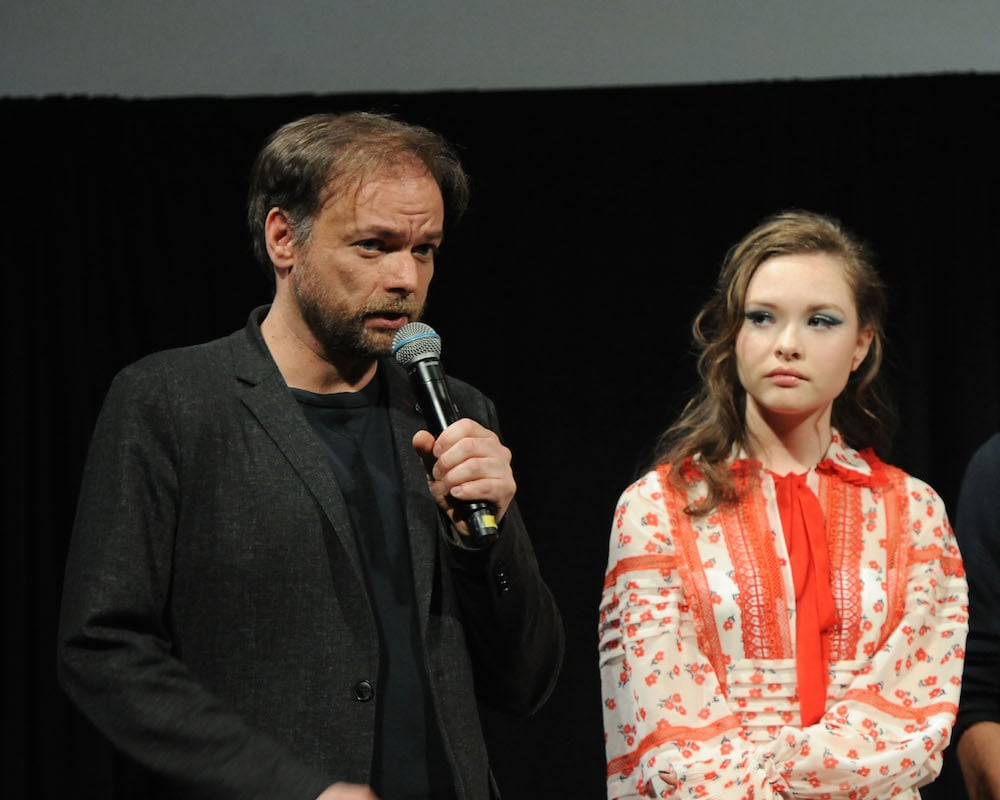 In her audition, she had to prove she could cover all of Stella's emotions.
"I had ones in the beginning, more happy [scenes], [and also ones] throughout the middle and the end where the emotions are changing, so they could get a glimpse of versatility and performance," Colletti said. "In an audition, it's hard to jump from beginning to middle to end of a movie but it's interesting, but also super fun."
Zoe Margaret Colletti loves horror movies
Being in a horror movie is a dream for Colletti. She's young, so most of the horror movies she's seen are more recent, but she did say she loves The Shining.
"I'm a huge fan of movies like this that are a lot of supernatural stuff," Colletti said. "I'm also a super big fan of horror movies that are biopics or real-life horror, [like] The Conjuring. There are some great horror movies."
But horror movies still scare her
"I'm terrified of horror movies 100% but I love to watch them," Colletti said. "I'm a terrible gauge because I sleep with the lights on all the time. [I think] there's always people in my room under my bed. That's every kid's nightmare, hiding under your bed and having something under your bed."
Even starring in a horror movie didn't cure her fear of them.
"Suddenly an experience like getting inside filming a horror movie and knowing how not scared I was a lot of times [on set], now watching horror movies I'm [watching the actors] like, 'You're not even scared right now,'" Colletti said. "But it still gets me."
Source: Read Full Article