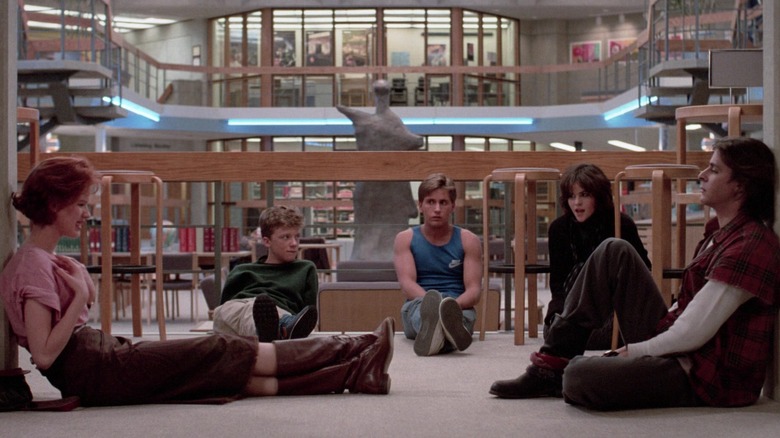 Universal Pictures
By Adam England/Sept. 2, 2021 11:28 am EDT
"The Breakfast Club" is a classic, and it'd be difficult to find anyone who would disagree. The 1985 movie, directed by John Hughes (via The New Yorker), has been enjoyed by fans for over 35 years now, and helped its young cast — part of the group of actors known as the "Brat Pack" — really establish themselves. The five main stars, who all portrayed high school students stuck in Saturday detention, were all in their late teens or early-to-mid 20s when taking on the roles, and are now more than twice the age they were when they appeared in the movie (via A Smooth Sea). Yup, most of them are in their 50s now, with some having children of their own. 
For that reason, it's perhaps unsurprising that people are wondering what the cast all look like now, and what they've been up to in recent years. So, from Molly Ringwald to Emilio Estevez to Anthony Michael Hall, let's take a look.
Molly Ringwald has been in Riverdale since 2017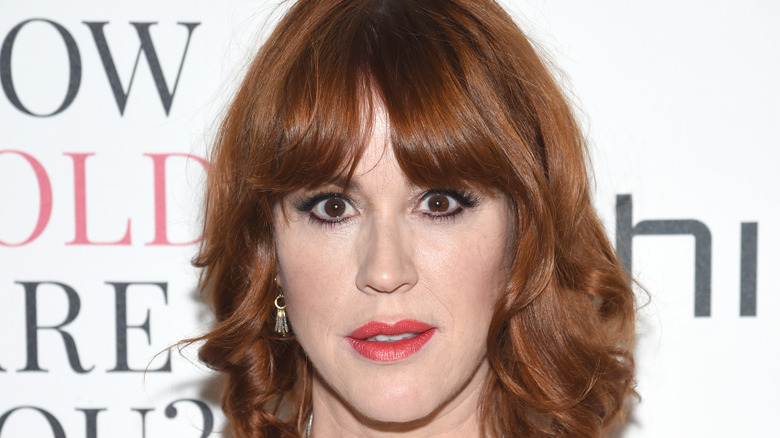 Molly Ringwald, who played Claire Standish, the "Princess" in "The Breakfast Club," has remained in Hollywood since her Brat Pack days. However, in the mid-1990s, French-speaking Ringwald moved to Paris (via AceShowbiz), where she starred in a number of French movies — while still making appearances in American cinema too. Younger viewers may know her more for her recurring role in "Riverdale," in which she plays Mary Andrews, the mother of main character Archie, and has done so since 2017 (via IMDb). 
In 1999, she married French writer Valéry Lameignère, but the pair divorced in 2002 (via NY Mag), before Ringwald went on to marry Greek-American writer Panio Gianopoulos in 2007 (via Express). The couple welcomed a daughter in 2003, and twins — a boy and a girl — born in 2009 (via People). Today, Ringwald is 53 years old — she was in her teens when she starred in "The Breakfast Club" and was the second-youngest of the cast; she turned 17 just three days after the film came out.
Judd Nelson has had a varied career since The Breakfast Club
Judd Nelson played John Bender, the "Criminal" in the movie, and also appeared in "St. Elmo's Fire," cementing himself as a core member of the Brat Pack (via Insider). However, he almost didn't appear in "The Breakfast Club" at all. Originally, the role was narrowed down between Nelson and John Cusack, and Cusack was cast but was replaced with Nelson before shooting commenced, as director John Hughes thought he wasn't threatening enough (via Goliath).
That said, Nelson was almost too threatening. He used method acting to get into character, and this included giving Molly Ringwald a tough time off-camera, just like his character. Hughes wasn't impressed, and the others had to convince him to not fire Nelson as a result (via CheatSheet).
In the years since "The Breakfast Club," Nelson has carved out a steady acting career, with a long line of movie credits ranging from the 1987 television miniseries "Billionaire Boys Club" to the 2013 thriller "Down and Dangerous." He also had a regular role as the boss of the titular character in the late '90s sitcom "Suddenly Susan" alongside Brooke Shields, and has offered his voice to animated series including "Family Guy" and "Phineas and Ferb" (via IMDb). 
Emilio Estevez is currently appearing on Disney+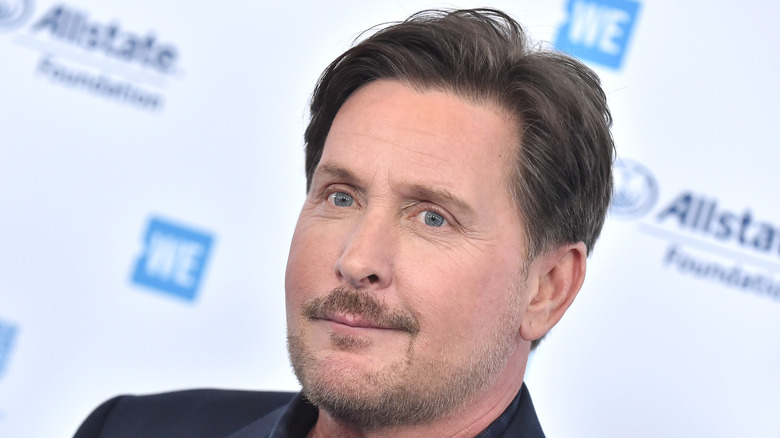 With Martin Sheen as his father and Charlie Sheen as his brother, it's fair to say that acting runs in Emilio Estevez's veins. Often thought of as the leader of the Brat Pack (via The Independent), he not only appeared in "The Breakfast Club" and "St. Elmo's Fire" but also in the 1983 coming-of-age movie "The Outsiders" (via IMDb). 
Post-Brat Pack era, he featured in the 1990 comedy "Men At Work" alongside his brother, and directed and wrote the movie too. He also landed the role of Coach Gordon Bombay in Disney film "The Mighty Ducks." He reprised this role in 2021, as the series "The Mighty Ducks: Game Changers" made its debut on Disney+. Aside from "The Mighty Ducks," he's been busy working as a director in recent years, working on shows such as "CSI: NY" and "Criminal Minds," and boasts a range of assorted roles — it's perhaps fair to say that he's among the more successful of "The Breakfast Club" stars (via IMDb).
While on-and-off with (and at one time engaged to) fellow Brat Pack star Demi Moore in the mid-1980s, Estevez also had two children with model Carey Salley. He then married Paula Abdul in 1992 (via InStyle), but the two got divorced just a couple of years later, as Abdul wanted children whereas Estevez didn't want any more (via InStyle).
The Breakfast Club's Ally Sheedy hasn't been as active lately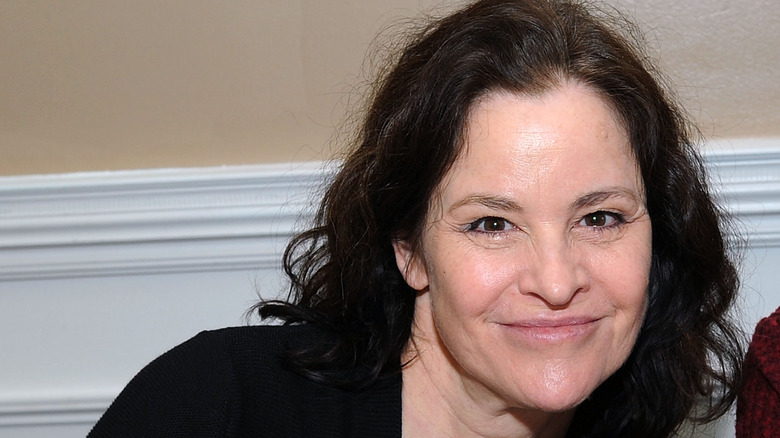 Ally Sheedy is a woman of many talents. She began dancing at the age of 6, before deciding that acting was the way to go, but not before she wrote a book — which ended up being published — at the age of 12 (via Noblemania). In the early 1980s, she studied acting at the University of Southern California alongside getting her career off the ground (via The Independent), and had her first big role in the 1983 movie "Bad Boys" playing the girlfriend of Sean Penn's character (via IMDb). 
Later on in that decade, of course, she played Allison, the "Basket Case," in "The Breakfast Club," and starred in "St. Elmo's Fire" as well. However, Sheedy has been less active since the '80s. She starred in the independent film "High Art" in 1998, for which she won awards, and has made appearances in a number of works, from "Home Alone 2: Lost in New York" to "CSI: Crime Scene Investigation" (via IMDb). Sheedy was married to David Lansbury from 1992 to 2008, and they had one son together, Beckett, who came out as transgender in 2015 (via AmoMama).
Anthony Michael Hall has moved away from the 'geek' role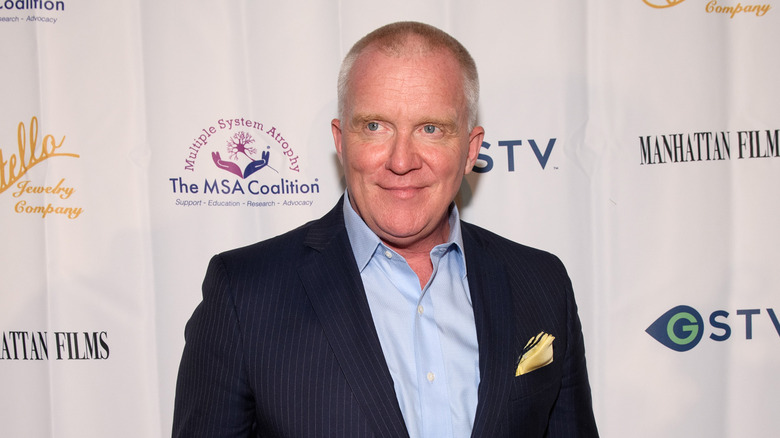 Last but not least is Anthony Michael Hall, who played Brian, the "Brain." The youngest member of the main five, Hall is known primarily for his roles in the 1980s teen classics "Sixteen Candles," "Weird Science," and of course "The Breakfast Club." He joined "Saturday Night Live" in 1985 too, but then changed direction as an actor to avoid being typecast as the teen "geek" character (via IMDb).
After taking a break from acting for a couple of years, he starred in "Edward Scissorhands" alongside Johnny Depp and Winona Ryder in 1990 (via Wonderwall), before taking on a few roles in some low-budget movies. By 2002, he swapped movies for TV with the USA Network series "The Dead Zone," and in the years since has appeared in a number of other shows and movies. Not only that, but he helps vulnerable young people through his literacy program, The Anthony Michael Hall Literacy Club, and in his personal life he became engaged to actress Lucia Oskerova in 2019 (via the Los Angeles Times, People).
Source: Read Full Article