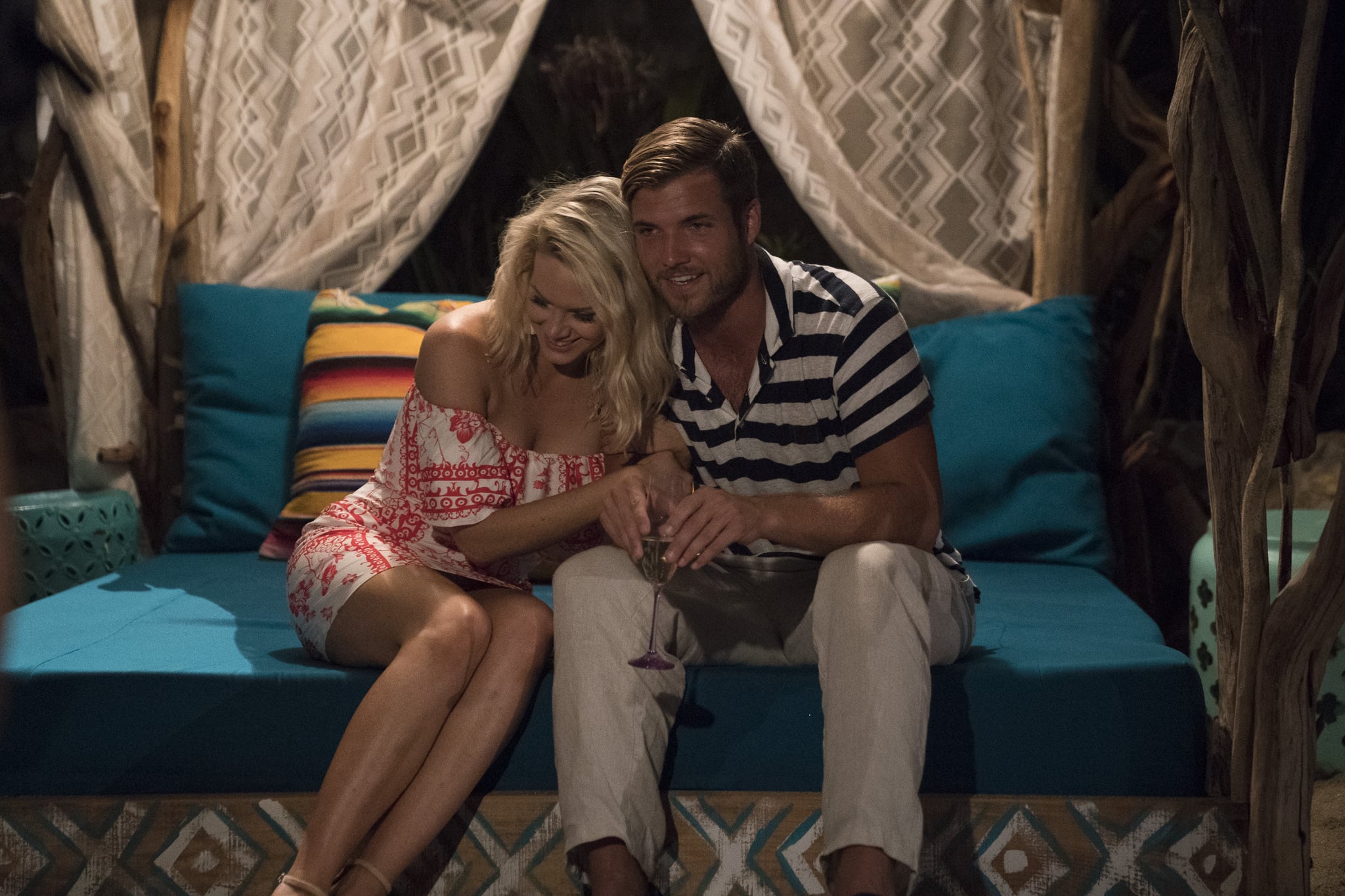 The cast of Bachelor in Paradise season six is full of faces we've gotten to know this year and some that require a little thinking power in your memory bank. Flip to the file where you hold all your Paradise season five memories, because we need to talk about Jordan Kimball. The model found what he thought would be his forever with Jenna Cooper, but it quickly went to a nightmare. Now he's back for another shot at love at the Mexican resort.
Jordan was a villain during his time on The Bachelorette season 14. The other contestants were not fond of his behavior as he tried to win Becca Kufrin's heart. However, when he got to Paradise, we got to see a sweeter, more loving side of him, and Bachelor Nation began to have a change of heart. He instantly had a connection with Jenna.
Their relationship got serious, like really serious, and Jordan got down on one knee during the finale. Shortly after the pretaped finale reunion aired — where we learned the two had chosen a wedding date and venue, and asked Chris Harrison to officiate it — cheating rumors began circulating.
According to a report that came into the possession of Reality Steve, a Bachelor franchise spoiler blogger, Jenna was cheating on Jordan with a mystery man. The screenshots showed messages that were allegedly sent by Jenna. The gist of them was that Jenna went on the show for her business and thought of her relationship with Jordan as part of the journey.
"Me and Jordan aren't together for real," she said in a message. "I'm better than him and once I'm able to I'll break it off for good and make up some story to make him look bad if it'll make you feel better. He means nothing to me and never has."
Terrible, right? Well, after that finale reunion aired, Jenna put out a statement to People, saying that the allegations were "untrue." However, Jordan told the magazine that he believed the report was true and that his feelings for Jenna hadn't been just a TV romance. Jordan announced in an Instagram post on Sept. 12 that he and Jenna were breaking up. A couple days later, Jenna did her own Instagram post where she again denied cheating and said the claims were "fabricated." It seemed like her intention was to win Jordan back, but the damage was done.
Hopefully enough time has passed that Jordan is ready to open his heart again. It is possible to find your soulmate on Bachelor in Paradise, as we've seen with multiple couples, so maybe the second time around will be his charm.
Source: Read Full Article