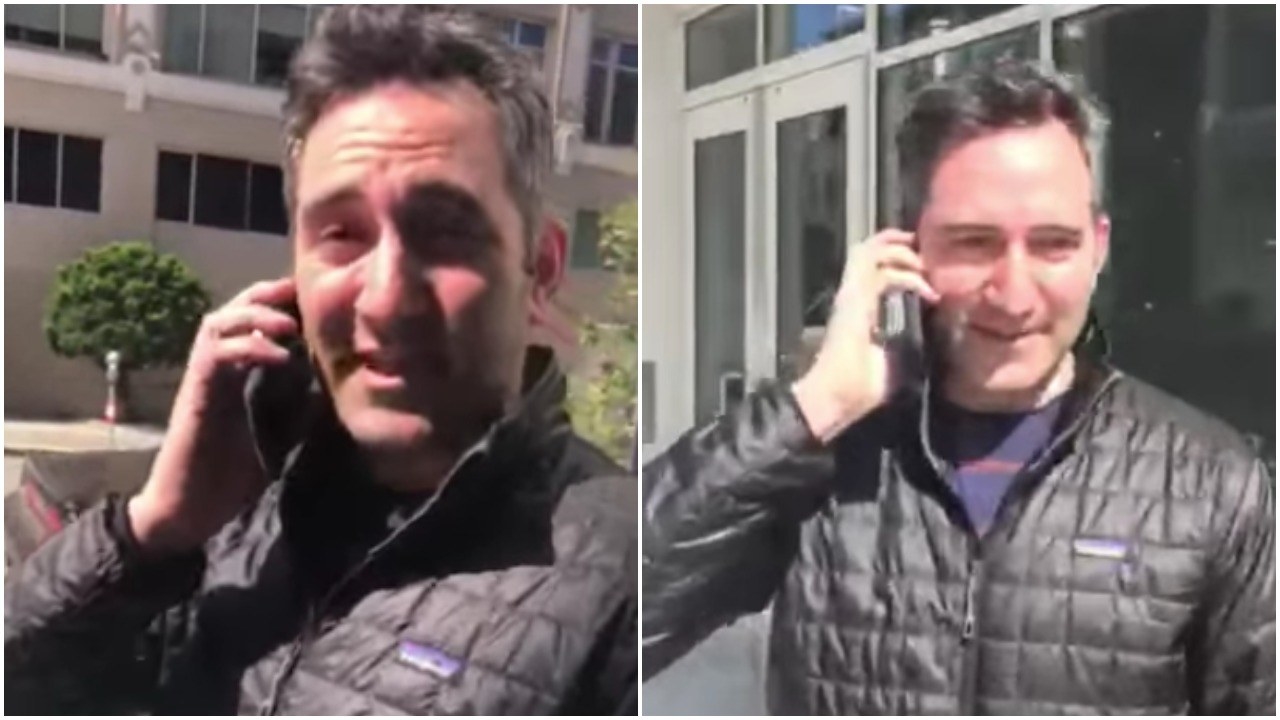 A YouTube employee was filmed calling police on a black man visiting a friend at a San Francisco condo building last week that he suspected of trespassing while his young son cried and urged him to stop.
In the video posted to Facebook on July 4 by Wesly Michel, the man seen in the footage, identified as Christopher Cukor, is seen asking Michel to dial his friend on the callbox outside a residential building on Van Ness Avenue. When Michel refuses, Cukor takes out his phone and calls 911 as his son says, "Daddy, don't, don't, don't."
Michel, who works as a software engineer at Dictionary.com, according to his LinkedIn profile, tells Cukor in the video he's "going to be the next person on TV," a reference to a series of recent incidents in which white people have called the police on people of color for going about their lives.
"You don't need to threaten me you just need to get out of the building," Cukor replies to Michel.
As Cukor talks to dispatchers, his son pleads with him to stop.
"I don't like this. I don't like this," the child says as he begins to cry. "Daddy, I don't like this let's go."

Stephanie Baer is a reporter with BuzzFeed News and is based in Los Angeles.
Contact Stephanie K. Baer at [email protected].
Got a confidential tip? Submit it here.
Source: Read Full Article