You might be aware that Taylor Swift is just two short weeks away from releasing her sixth album, Lover.
This will be her first release with new label Republic, and comes in the wake of a shedload of drama with her former record label boss, Scott Borchetta. You can catch up on all of that drama here, but for now — on to more positive things!
You may also be aware that ever since she released the iconic 1989, Taylor has held "Secret Sessions," where she handpicks fans from social media, invites them to her various homes, makes them snacks, takes photos and then plays them the album ahead of its release.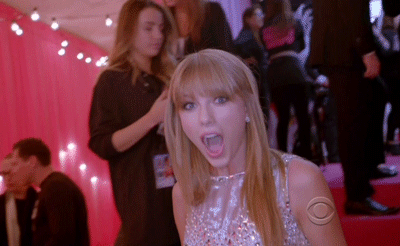 1.
There are several self-written songs on the album.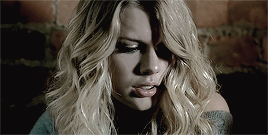 "Emotional AF because of the story behind it," said another.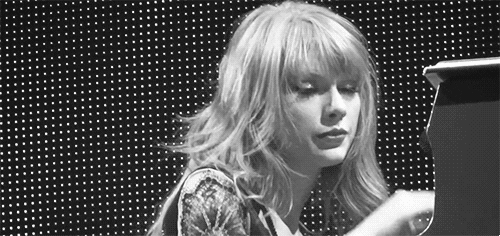 Other fans have said it's a "Speak Now/1989 hybrid," while others said the emotion in the song gave them Red vibes.
9.
Track 10 is also rumoured to feature a collaboration with the Dixie Chicks, which would be especially moving since we know that Taylor's mom is a huge fan of the band.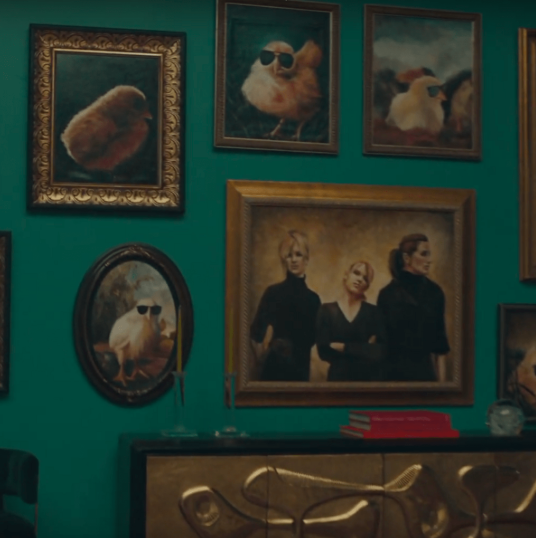 And Taylor did drop a Dixie Chicks Easter Egg in the video for "Me," which led everyone to speculate that a collaboration would feature on the album.
10.
And the song is apparently so emotional that Taylor left the room the first time she played it for fans.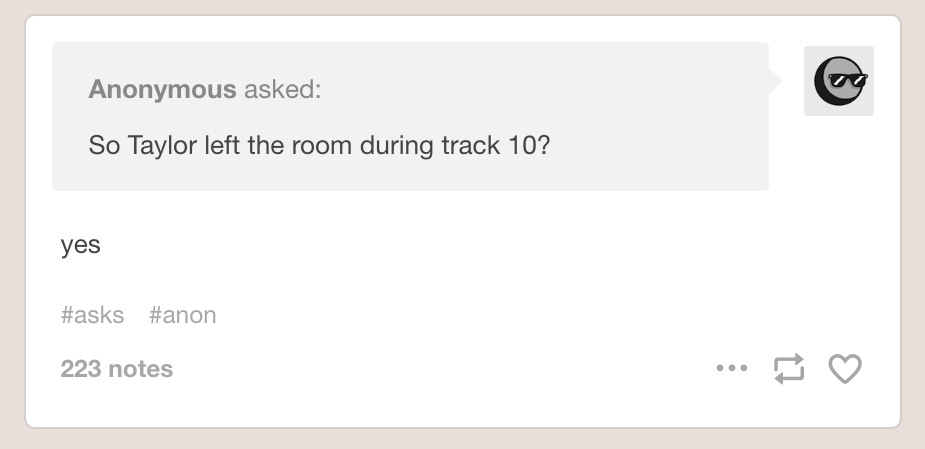 Fans are already speculating whether this means the song will be missed off the Lover tour set-list.
11.
There's apparently a song titled "False God," which allegedly addresses Trump's presidency.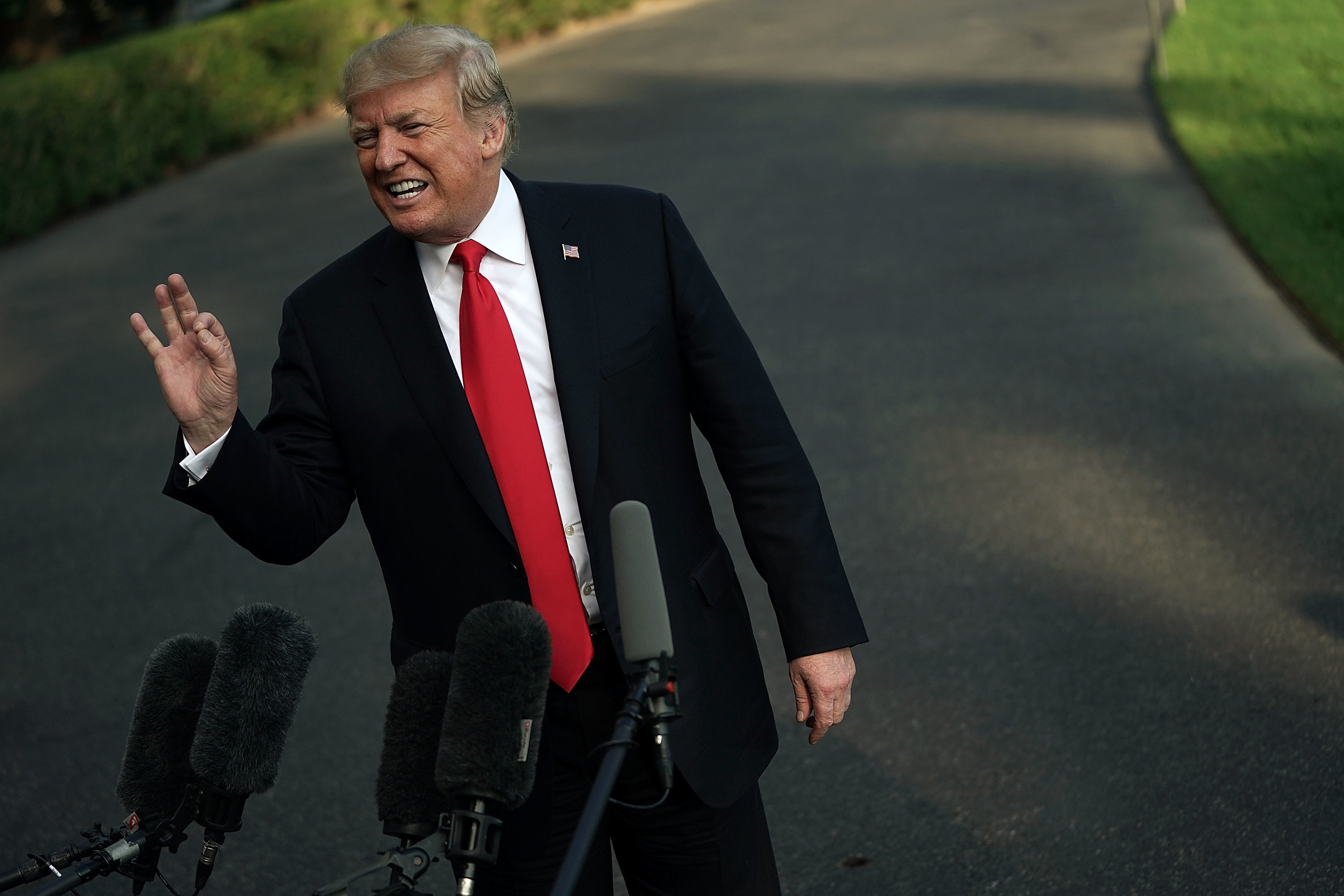 This rumour is somewhat supported by the fact that Taylor revealed back in May that the album would have "political undertones," before allegedly describing US politics under Trump as a "hellscape" to one Sessioner.

Over the past year, Taylor has also been more vocal about her political beliefs than ever before, condemning Trump in an Instagram post urging her followers to register to vote in the midterm elections.
12.
The original lyrics of "All Too Well" are printed in one of the deluxe versions of the album — but Sessioners are not revealing which one.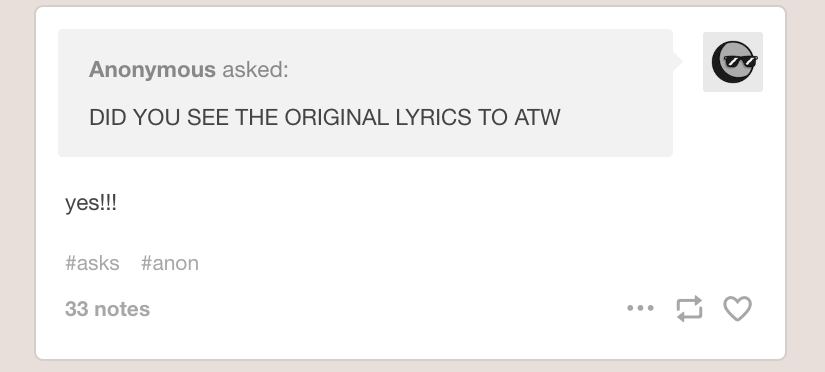 For anyone not in the know, "All Too Well" has become an iconic song in the Swiftie fandom. Taylor revealed in 2012 that the original version of the song was 10 minutes long, but she cut it down to 5.28 to fit on the final Red album. Since then, fans have been begging to hear the full version and now we're one step closer, with Sessioners confirming that the original lyrics appear in one of the deluxe versions of Lover.
13.
And, finally, apparently Taylor's favourite ever song of her own is on Lover!

While we're yet to find out exactly which one it is, I think there's a good chance she'll let fans know after the album is released.
Ellie Woodward is acting celebrity editor for BuzzFeed and is based in London.
Contact Ellie Woodward at [email protected].
Got a confidential tip? Submit it here.
Source: Read Full Article