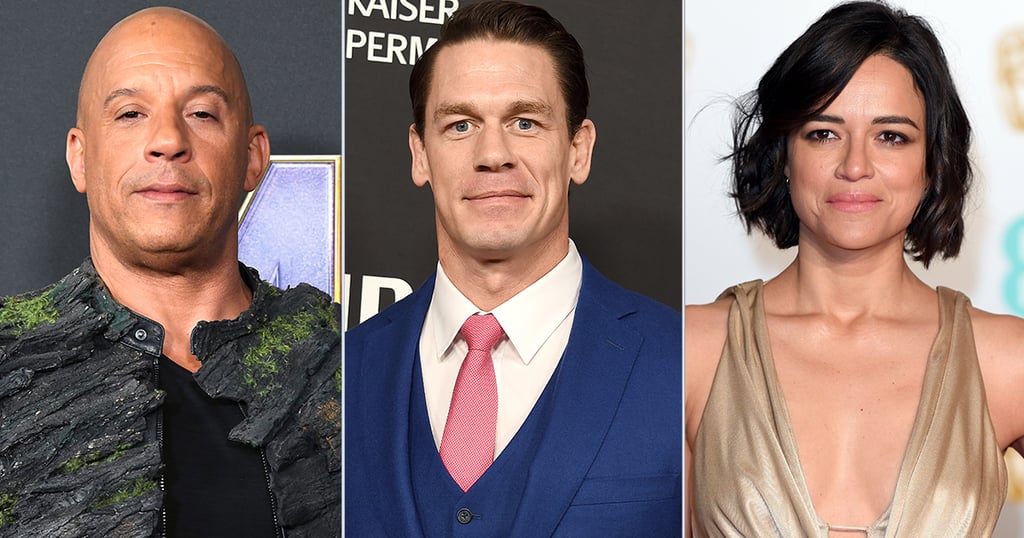 Guardians of the Galaxy's Michael Rooker Will Get Behind the Wheel in Fast & Furious 9

Looks like the Fast & Furious family just keeps expanding! After some teasing from Vin Diesel about the possibility of new cast members, Universal officially confirmed back in June that John Cena has signed on to star in the next installment of the long-running series, Fast & Furious 9 (though his specific role is being kept hush-hush). The actor, wrestler, and game-show host will join long-time Furious alums including Diesel, Tyrese Gibson, and Michelle Rodriguez, but he's not the only new face in the mix.
In August it was announced that Guardians of the Galaxy star Michael Rooker would also be coming on board, along with The Fate of the Furious cast members Helen Mirren and Charlize Theron. Despite previous drama within the cast, this is exciting news for the next installment of the Furious franchise! Filming began in late June, with the film being released (barring any more pushbacks) on May 22, 2020. Check out everyone who's signed up for Fast & Furious 9 ahead and stay tuned for more as production gears up!
Source: Read Full Article