Hey y'all! I'm Skylar, a social media strategist at BuzzFeed. I'm ~also~ a sucker for beautiful photos and picturesque destinations.
I recently traveled to Tulum and stayed at Ikal, an amazing hotel that's basically the definition of #travelgoals. It's paradise on an affordable travel budget.
With so many tourists flocking to Tulum these days, I thought it'd be too crowded and busy to enjoy. But Ikal offered an intimate sanctuary away from the typical hotel zone. Imagine a Mayan Sanctuary set on the beach in the jungle with no detail spared, from the sand walkways and smoking mayan statues to the eco-friendly decor and spectacular service. It's located on the strip of Tulum Beach opposite the more ritzy ditzy clubs and hotels that require at least 1500 pesos ($78) per person to enter. It's beautiful and affordable and what can I say? I love a good deal.
Everything about the hotel makes it perfect for Instagram-worthy pics and videos.
Plus, each guest gets their own cabana, each one different and yet just as magical as the next.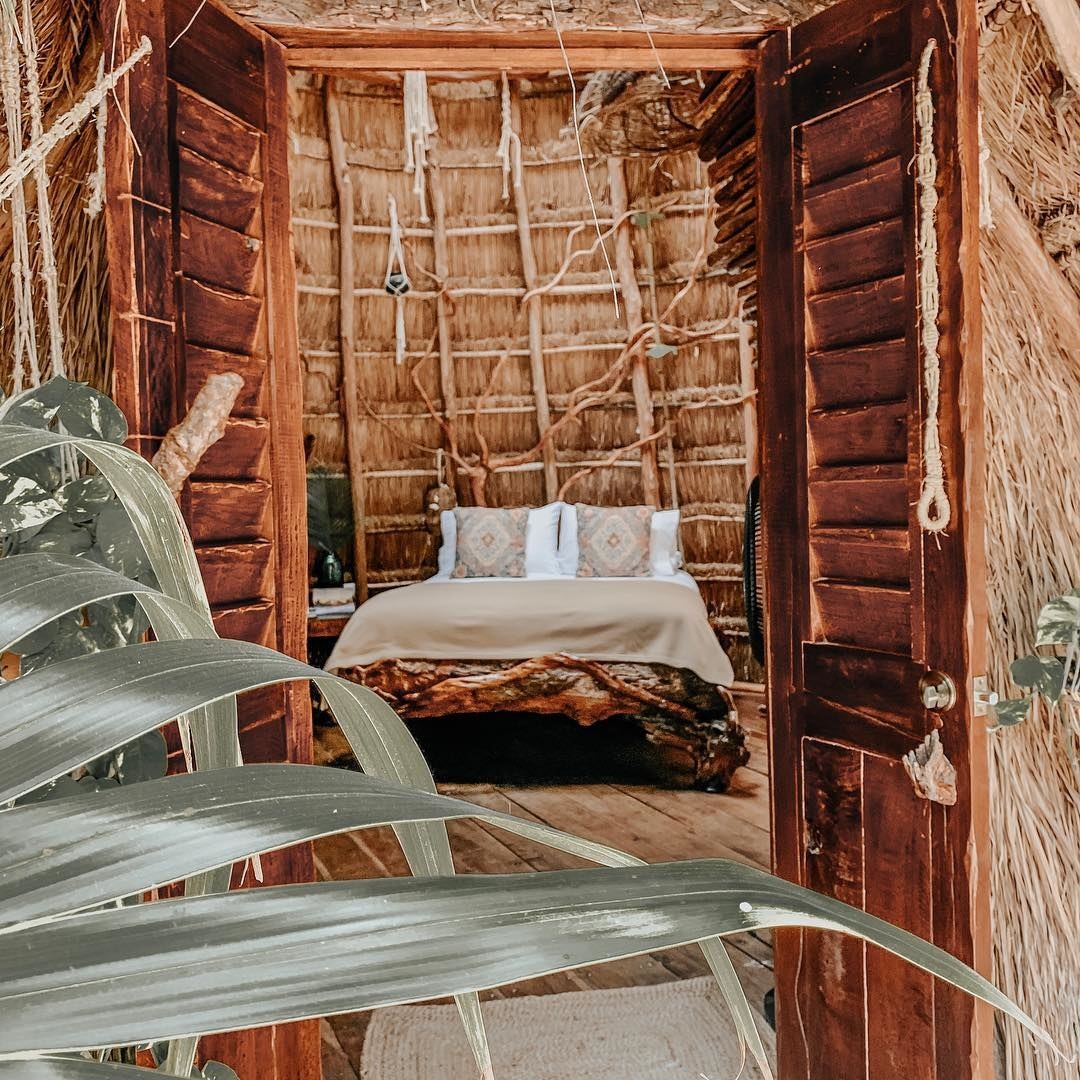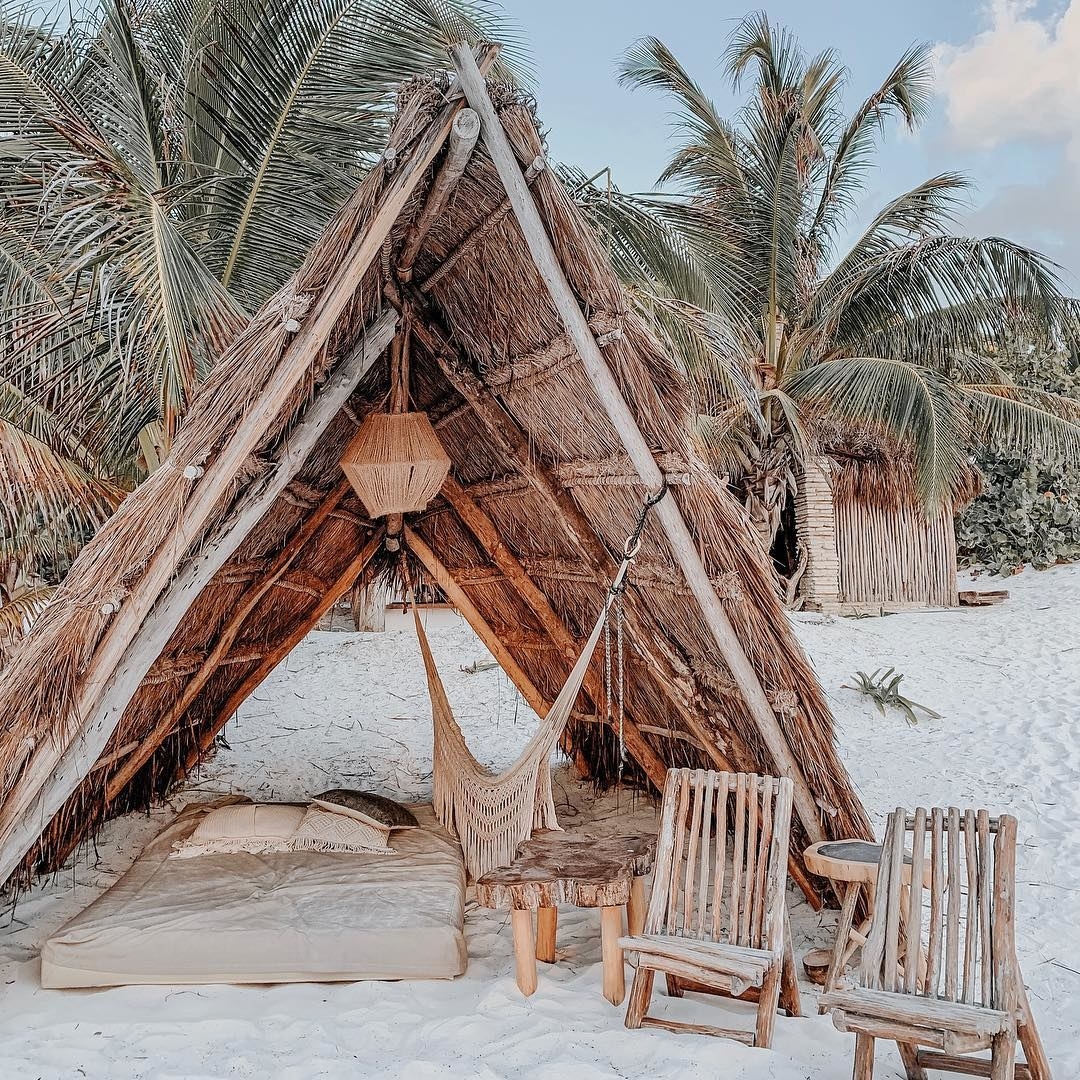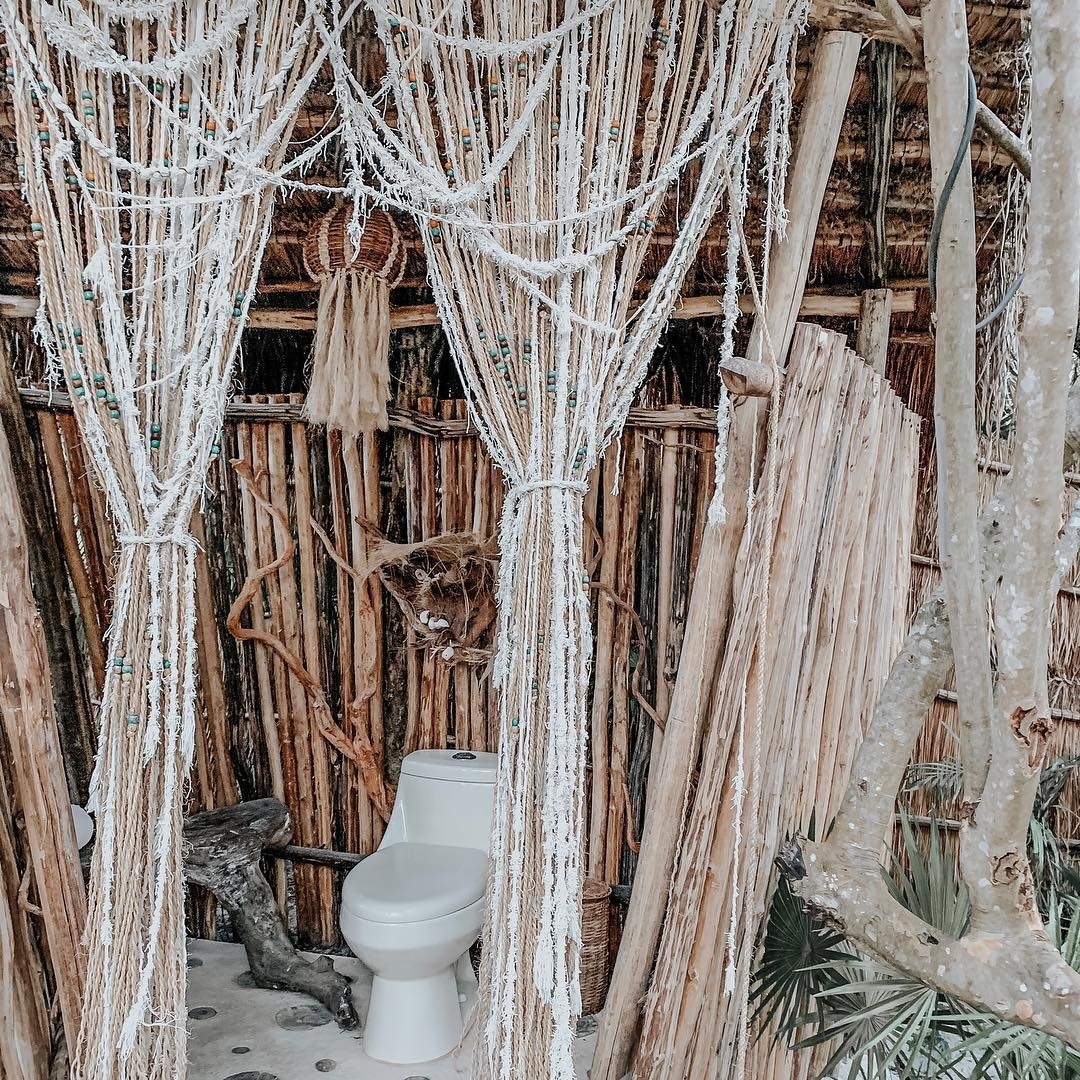 The cabanas at Ikal come with all the fixings of a true bungalow, including an outdoor tub and shower (yes, warm water is included), a treehouse perfect for stargazing, and even an Instagram-worthy toilet! Now, I'm all for wanderlust, but my other favorite W stands for Wi-Fi, so I was right at home. There's also A/C, an internet connection, and all the things us millennials need to survive while still feeling one with nature. With the beach located only a few steps away, fresh breakfast served every morning, and drinks made by a mixologist who knows my heart, I was at peace and my selfies were serving. Also…my skin cleared up! I can't say that comes with the room, but it might speak to how at peace I was.
Did I mention there was yoga on the beach every morning?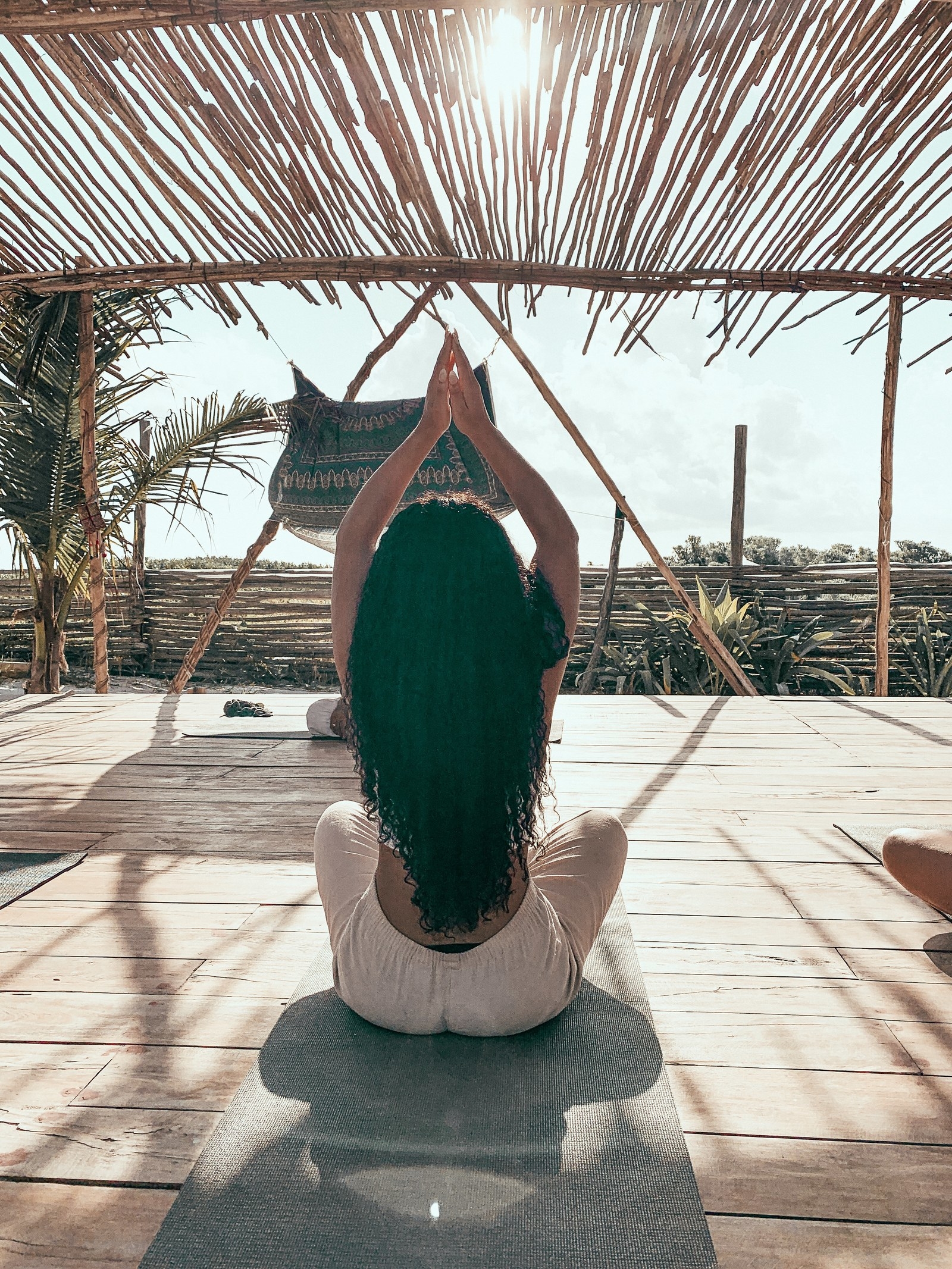 And did I mention that I'd never done yoga until then? But you better believe I was downward dog, centering myself, every chance I got. Each $15 lesson was taught by a different local instructor and they began at 8:30 AM, which was fine because how can you even sleep in a place as breathtaking as this?! I was scared that if I blinked, it'd all be gone!
And just when I thought it couldn't possibly get any better, Ikal offered Temazcal Ceremonies, where I healed and purified my mind, body, and spirit.
This ancient ceremony was the perfect end to my trip. I was a little hesitant going in, but the experience was just as immersive as it was authentic. I decided to leave my phone behind for this portion of the trip (huge deal, i know!), but the vivid memories remain as if I saved them all in my mobile photo gallery. And to be honest, it did feel good to set aside distractions and focus on myself rather than my selfie.
I recommend Ikal to anyone looking for a unique Tulum experience, the perfect vibe, and the best kind of Instagram-worthy photo opps (it's the trifecta)! Have you been to Tulum? Let me know in the comments if you have! I'm hoping you get to cross this amazing place off your list sometime soon!
Source: Read Full Article