In a new biking odyssey, VanMoof teams up with Hypebeast to find out how its lightweight-yet-high-powered e-bikes are helping a new generation of food enthusiasts discover an authentic array of cuisines.
After stopping off at LA's fresh-flavored eateries, the second installment in the series sees Hypebeast head to London where three more foodies tour their favorite spots on the brand's S5 and A5 e-bikes. Diving into the multicultural city, they share the heart-warming feasts that are fueling riding-regulars this winter.
Founder of streetwear label Picante, Saam Zonoozi can often be found zipping across London, going from his studio to model fittings with a hearty Iranian meal at Berenjak in between. For the daily pit stops, he takes the VanMoof S5 which incorporates a long-range battery for extended usage. "Getting around by bike is faster, cheaper and more convenient than anything else," says Zonoozi. "After a long day I'll just coast along to Berenjak without having to even exert energy." On arrival, he chooses to indulge in an aubergine stew – called gheymeh bademjan – on a bed of rice. But in the summer, Zonoozi opts for a charcoal-cooked Koobideh which he describes as "a lot healthier, fragrant and less fatty than the traditional British kebabs widely eaten on nights out."1 of 3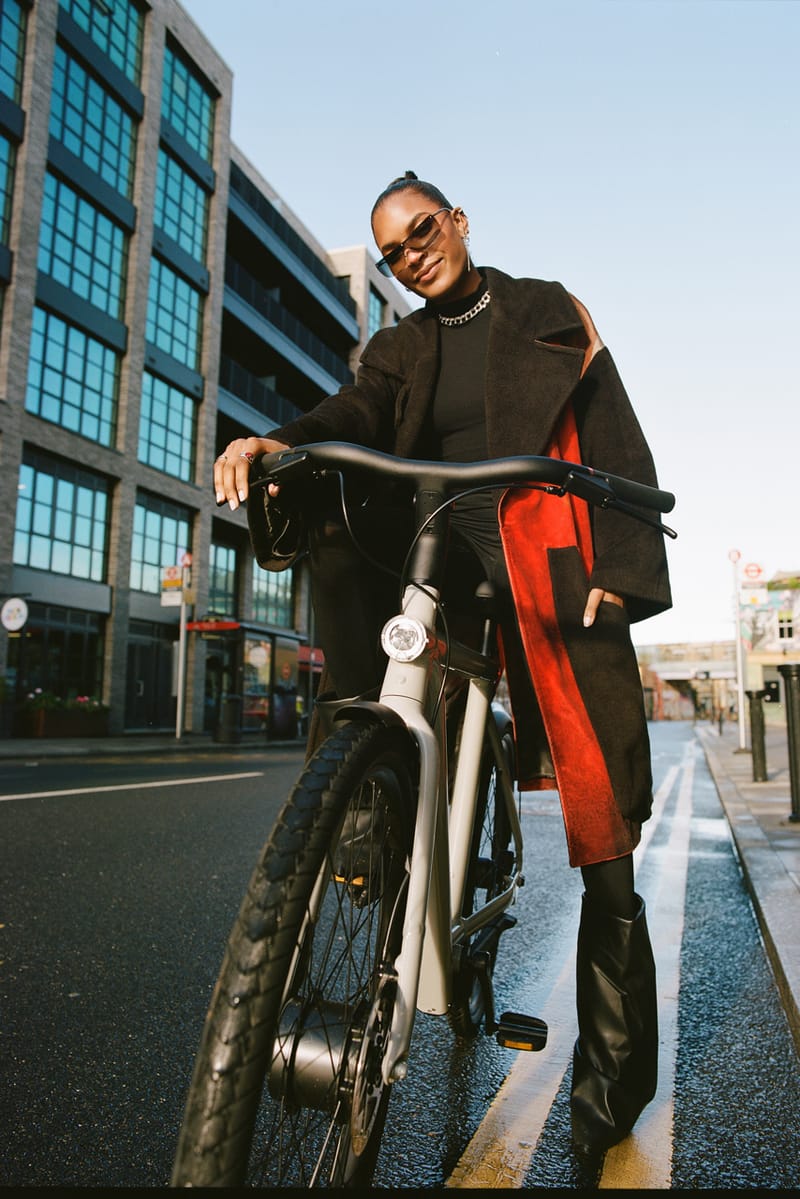 Hypebeast/Ollie Trenchard2 of 3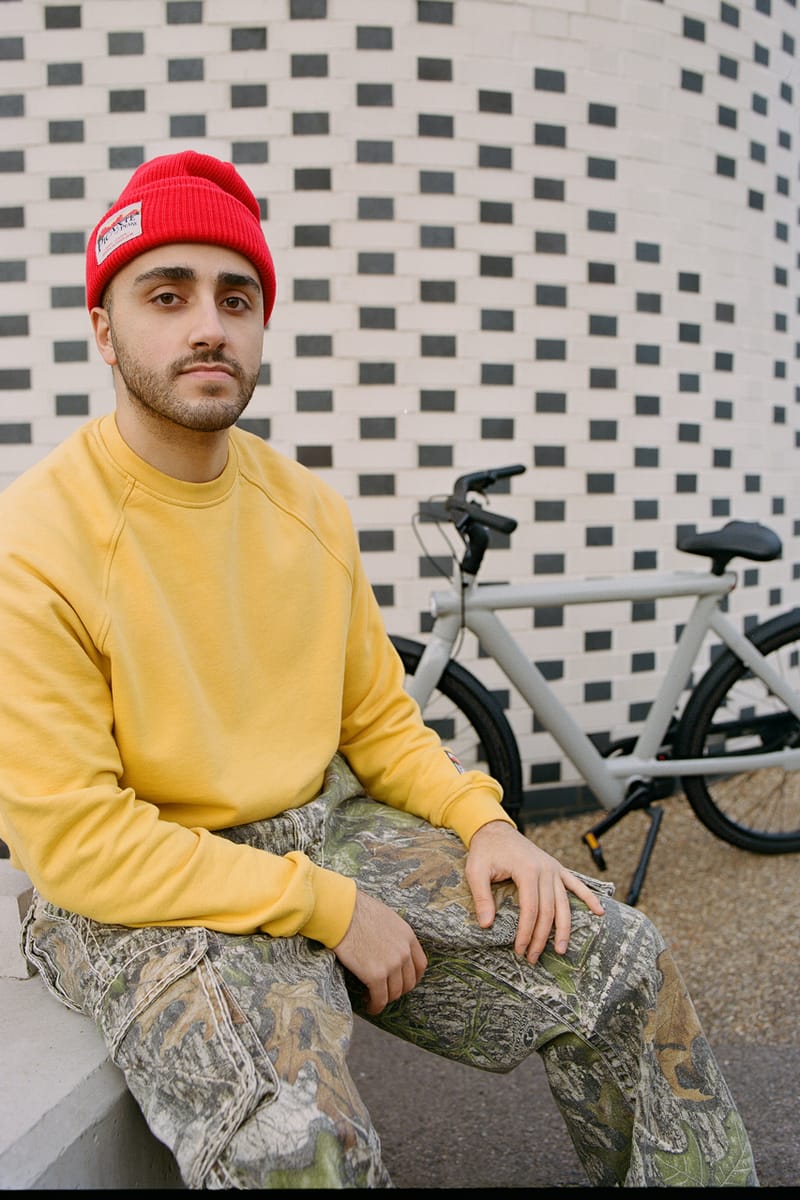 Hypebeast/Ollie Trenchard3 of 3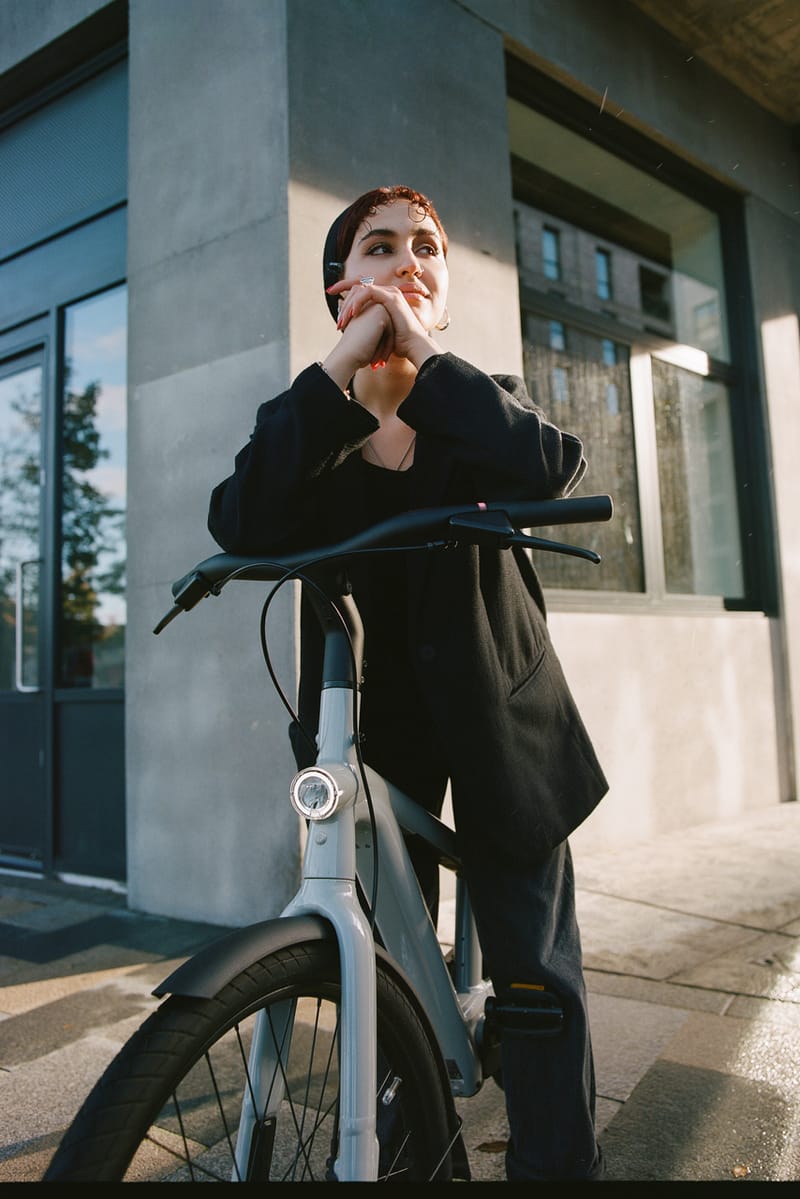 Hypebeast/Ollie Trenchard
Like Zonoozi, photographer Jeeba Maari enjoys snacking on Middle Eastern bites, especially Iraqi food. Rather than sitting down for a restaurant meal, she likes to stay on-the-go and nothing compares to the food stalls at Borough Market. Though it's tucked away alongside other vendors, she makes her way to Juma Kitchen where the angle-framed A5 bike with kick lock security allows her to grab a quick kubba (meat stuffed potato chap) with ease. "I've really grown fond of exploring Iraqi food spots," says Maari. She specifically notes the smells of "Masgouf, soups and other sides" being cooked up at Juma Kitchen as a reminder of home and wholesome way to stay connected with her heritage.
Over in east London, fashion designer Isabel Obichere shares a look into the significance of Carribean food in the city. "People here are open to celebrating a variety of cultures through cuisine," she says. Thanks to the influence of the Jamaican diaspora, a plate of jerk chicken, rice and peas, and beef patties have become well-known, if not, something of a staple in London because after all, "who is going to eat spaghetti bolognese at carni!" Obichere always finds herself tentatively picking between the chicken and oxtail at Patty Heaven East, but once she's chosen, it's straight to the local park on her smooth riding S5 bike to enjoy the food.
To find out more about the bikes featured in the two-part series, head to VanMoof's website now. Discover more behind the food guides by watching the reels on instagram.
Source: Read Full Article