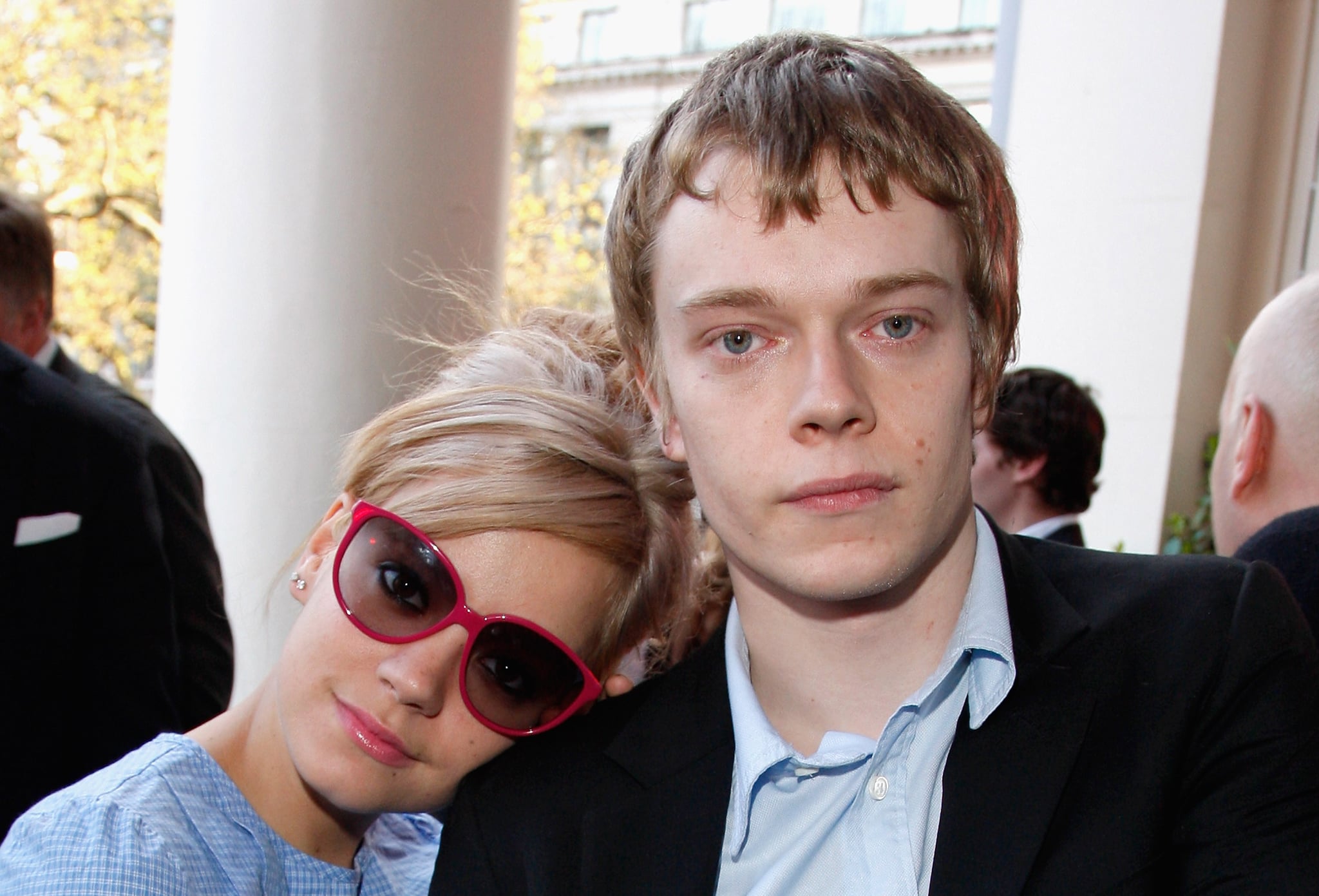 Regardless of how you feel about the final season of Game of Thrones, most fans would agree that Alfie Allen's portrayal of Theon Greyjoy is well overdue for some recognition. While feelings towards his character constantly shifted with every season — from tolerance, to hatred, to pity, and finally, love — Alfie's work on the series is a revelation. And it's all come to fruition with the actor's recent Emmy nomination for outstanding supporting actor in a drama series! But Alfie wasn't always the outstanding actor type, a fact that's well-documented by his older sister, singer/songwriter Lily Allen and was recently rediscovered by Twitter users the day Emmy nominations were announced.
For those who may have forgotten, in 2006, Lily released her debut album Alright, Still (a musical masterpiece that everyone should listen to), which includes a song titled "Alfie." The jaunty tune details Lily's attempts to get her listless, weed-smoking little brother to stop being a layabout and get a job. "My little brother's in his bedroom smoking weed / I tell him he should get up 'cause it's nearly half past three / He can't be bothered 'cause he's high on THC," Lily sings.
It's more than a little harsh, and in an interview with Pitchfork back in 2006, Lily explained that she wrote the song when "nobody really knew who I was."
"At first he was really upset about it, because he thought that I was just pointing out all of his bad points and attacking him. I thought it was really flattering," she added.
Weird way of flattering your siblings, but different strokes for different folks! More importantly, it's obvious that there's no bad blood between Lily and her brother. When Alfie's nomination was announced on Tuesday, Lily quickly took to her Instagram to share her excitement and pride for her younger brother. "My baby f*cking brother is nominated for an Emmy," she wrote in an Instagram story. "No one deserves it more. I am so fucking proud of him even without an Emmy nom, but OMG he has an Emmy nom. GO ALF!!!!!!!!"
We can't say whether or not "Alfie" actually had anything to do with the actor getting serious about his career and eventually landing the role of a lifetime as Theon Greyjoy, but we have a feeling it definitely helped. Here's hoping Alfie doesn't forget to thank his big sister in his acceptance speech!
Source: Read Full Article