Since The History Channel released American Pickers, the public got used to seeing Frank Fritz and Mike Wolfe traveling to different parts of the US to find antiques. The popular reality show sends them to explore farms and shops, talk to collectors, and also see people who inherited too many things. During 20 seasons, the show has featured some famous guests, like Steven Tyler, and has found countless valuable items. The most expensive of them is a four-cylinder motorcycle from 1930 that cost $90,000.
RELATED:  The Net Worths Of Your Favorite Celebrity Chefs
During 20 seasons, the public followed their travels and was also introduced to other people who help Fritz and Wolfe to run their business or find antiques. For people who were ever curious about how much money is possible to make on this business, here is a list of the cast of American Pickers' net worth.

6 Frank Fritz – $4 million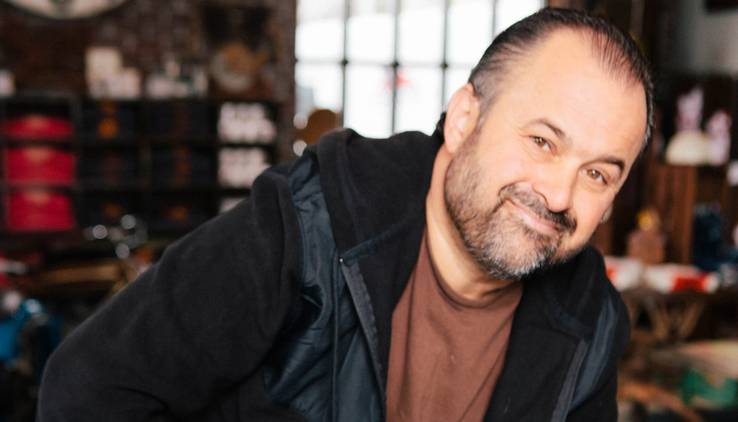 It is impossible to imagine American Pickers without Frank Fritz. Although he doesn't have a formal education in Anthropology or History, he started collecting antiquated items after school and began to explore many places to find those items. However, before the show, he had a very different career. For 25 years, Fritz worked as a firefighter and a fire inspector.
RELATED: Net Worth Of The Stars Of The Lord Of The Rings
Besides the TV Show, he has a shop in Illinois called Frank Fritz Finds where people can buy antiques or enjoy the restaurant. Due to the popularity of the show, it has become a tourist destination. According to Celebrity Net Worth, Frank Fritz has $4 million in his bank account, properties and other investments.
In 2013 Fritz talked about his health issues. He posted on his social media, "I have an illness called Crohns Disease, which at times is difficult to deal with. Well, I have been feeling great! I started losing weight and ran with it! I have been exercising and eating good. (except for last week at the Iowa fair)…Thanks for all of your kind words of concern! I couldn't do what I do without all of you!"
5 Mike Wolfe – $5 million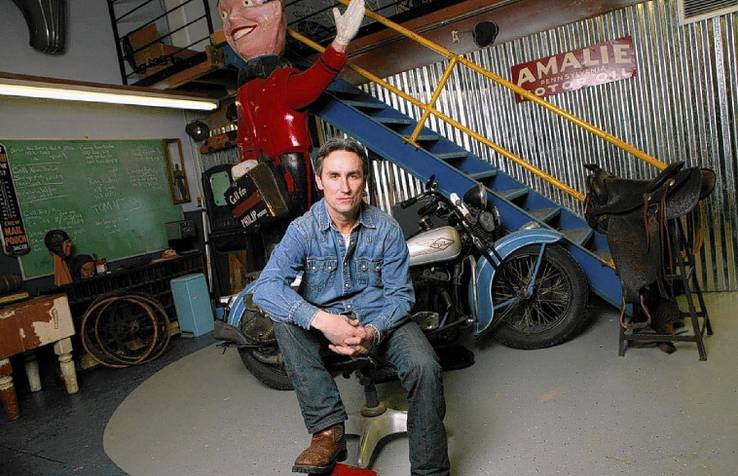 Frank Fritz and Mike Wolfe's friendship has been going strong since high school. Since his childhood, Wolfe has been interested in antiques, and we can guess that when he was a child, he probably could never imagine that he would make a living and become a celebrity because of antiques.
Wolfe is also the creator and executive producer of American Pickers. Besides starring on and producing the show, Mike has a website where fans can buy antiques and also products related to the show. Thanks to American Pickers, he became a celebrity and was a special guest on other shows, including NCIS, where he played himself in one episode.
Wolfe and Fritz share business, fame, and also a similar fortune. According to Celebrity Net Worth, he has approximately $ 5 million.
4 Danielle Colby Cushman – $1.5 million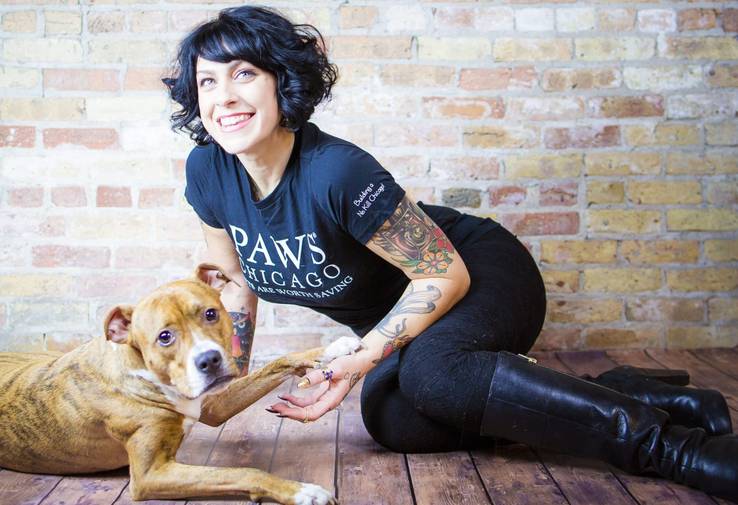 Danielle Colby Cushman is responsible for the office of Antique Archaeology. Although the position sounds formal, she was introduced on the show so she could bring her energy to it. Her passion for antiques started when she was a child. She has said, "I found out that I can have the pretty things and I don't have to spend a million dollars on them."
Cushman has had some exciting plot twists in her life. She grew up in a traditional Jehovah's Witnesses family and after watching a burlesque presentation, she fell in love with it, started dancing, and also started her own company. Being part of American Pickers gave her more visibility as a burlesque performer.
RELATED: Big Little Lies: Every Cast Member's Net Worth
Although she has been part of the American Pickers team since 2010, her net worth is smaller than Wolfe and Fritz. According to Celebrity Net Worth, she has $1.5 million.
3 Dave Ohrt – $1 million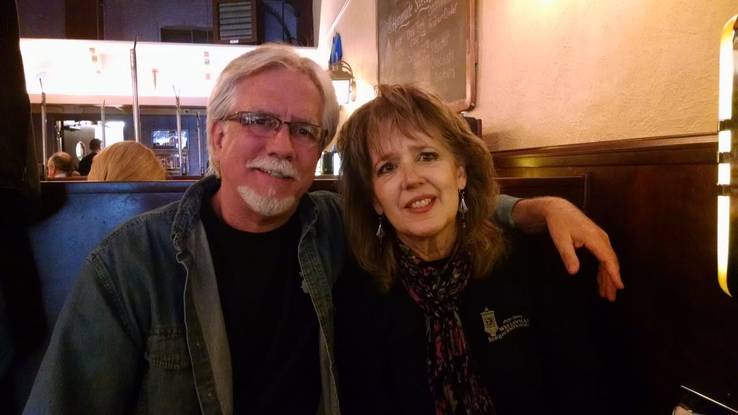 Dave Ohrt is known for his passion for cars and motorbikes. He owns GMC Savanna Automobiles that specializes in repairing old motorcycles. His expertise caught the attention of Frank Fritz and Mike Wolfe and he has been part of the show since 2010.
According to Net Worth Reporter, Ohrt has a $250,000 annual income and a total net worth of $1 million. If we compare that to the main cast, it does seem pretty modest, but it's still a high amount. He also seems genuinely happy with his company and being part of American Pickers. Like the other people on the show, Ohrt is very discrete with his personal life and shares very little information with the public.
2 Robbie Wolfe – $300,000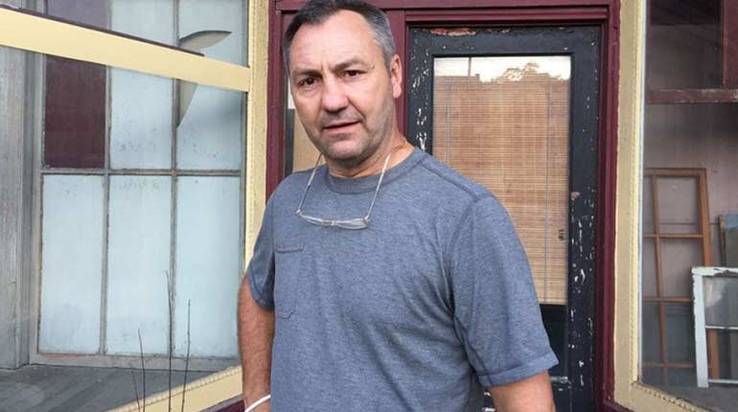 American Pickers is also a family business. Mike Wolfe's brother is also featured on the show and he has appeared in more than 250 episodes so far. Robbie and Mike also share a passion for antiques. He often helps the team find unusual items and also with renovating old vehicles.  Robbie is also very active on social media and often shares pictures of his wife and children.
RELATED: Net Worth Of The 10 Richest Bachelor Stars
However, the show is not his only income. Robbie Wolfe also has a company that renovates backyards. According to Wiki Celeb Info, he has a net worth estimated at $300,000. Although he doesn't have a fortune, it's definitely enough money to have a comfortable life.
1 Lauren Wray Grisham – $300,000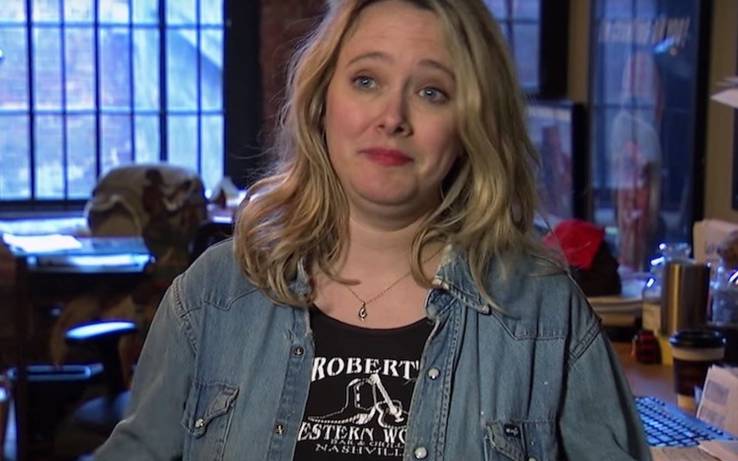 Lauren Wray Grisham works as a manager on Antique Archaeology Nashville and has a net worth estimated to be $300,000, according to Net Worth Reporter. Like the other members of the cast of the popular reality series, Lauren is very passionate about antiques. She has also been collecting them since she was a child when she used to go to antique shops and old farms with her parents.
RELATED: 10 Most Expensive TV Shows Ever Made
Although we have seen her in more than 200 episodes, she doesn't behave like a famous person. Lauren never gives interviews and she doesn't share much about her personal life with the public and is also very discreet on social media, where the public can only have a glimpse of her life.
NEXT: The 10 Most Lucrative Football Stadiums In The USA
Tags:Mike Wolfe American Pickers,Frank Fritz American Pickers
Source: Read Full Article