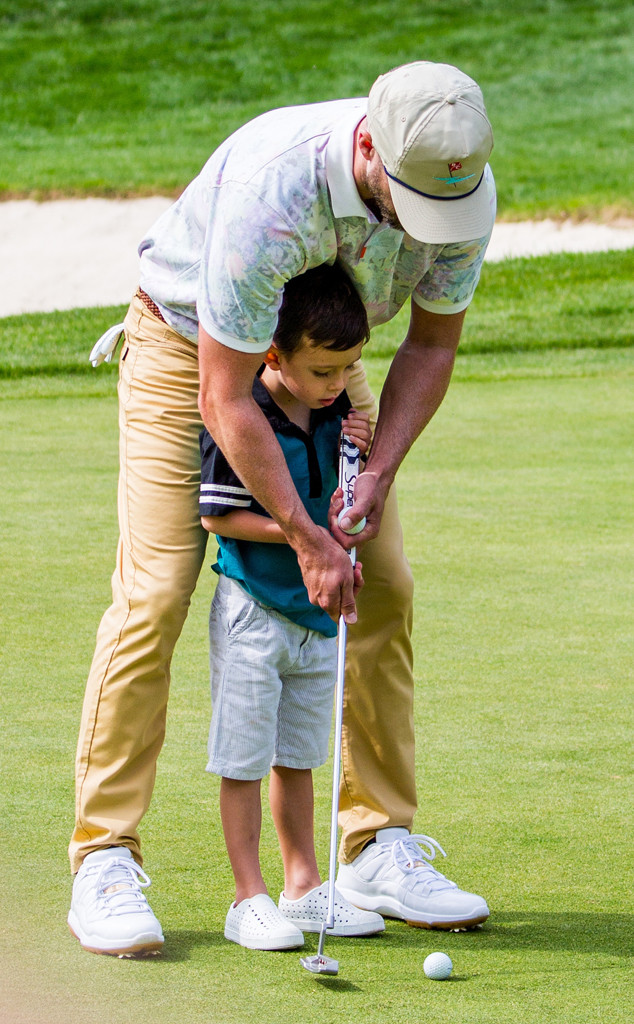 MEGA
Forget about a suit and tie! All these two need is a club and ball.
As Justin Timberlake enjoyed a summer getaway to Switzerland, the music superstar was able to savor some time on the golf course with his son Silas.
But instead of just exploring the 18 holes and picture-perfect views, Justin wanted to pass down his golfing skills. What came next was a Kodak moment caught on tape.
While wearing a pink and purple floral polo with khaki pants, J.T. demonstrated the skills you need to win big.
And although Silas is only four years old, the growing boy appeared to enjoy every moment as he wore a polo shirt with shorts.
Not to be outdone, Jessica Biel also joined in on the fun at the Omega European Masters in Switzerland. The 7th Heaven actress stayed close to the father-son duo as they learned more about the sport.
The afternoon on the green got us thinking of all the other special moments Silas has experienced thus far. While his famous parents try to keep his life on the private side, there have been more than a few occasions where fans have received a glimpse into his life.
Take a look at some of our favorite childhood moments in our gallery below.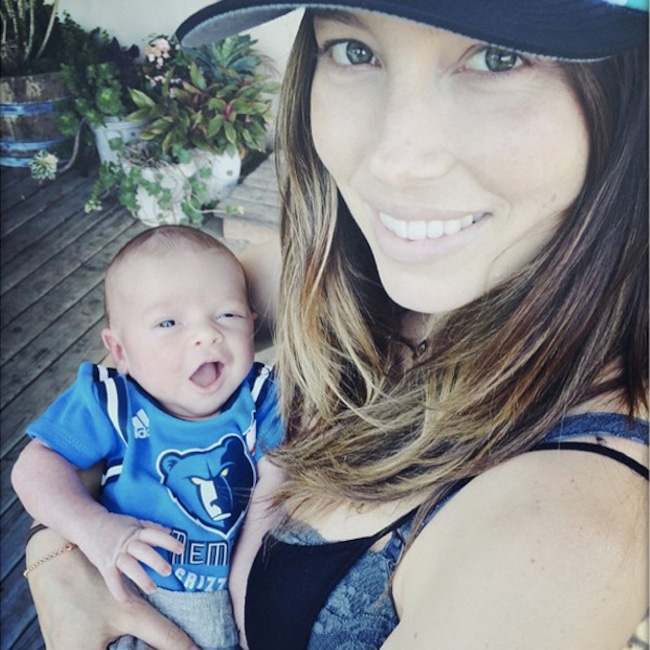 First Photo
Jessica Biel and Justin Timberlake welcomed their first child, Silas Timberlake, on April 11, 2015. Days later, Justin shared the first photo of their son on Instagram.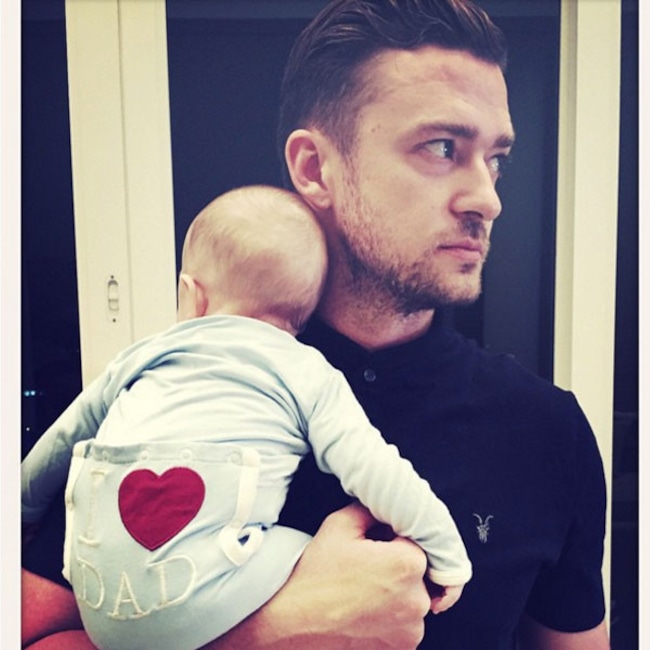 Instagram
I Heart Dad
"FLEXIN' on Fathers Day…#HappyFathersDay to ALL of the Dads out there from the newest member of the Daddy Fraternity!!" Justin captioned this pic with Silas in 2015.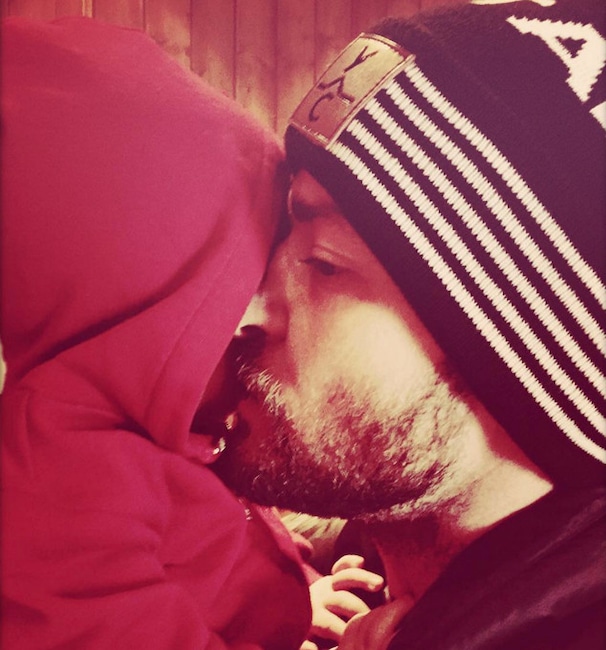 Instagram
Kisses From Dad
Justin posted this photo with Silas on Christmas Day in 2015, writing to his followers, "This life… Truly the GREATEST gift ever. Hoping you are spending time with the ones you cherish and remembering that we are ALL family. Sending love from ours to yours. Merry Christmas, everyone!! –J and J and S."
Article continues below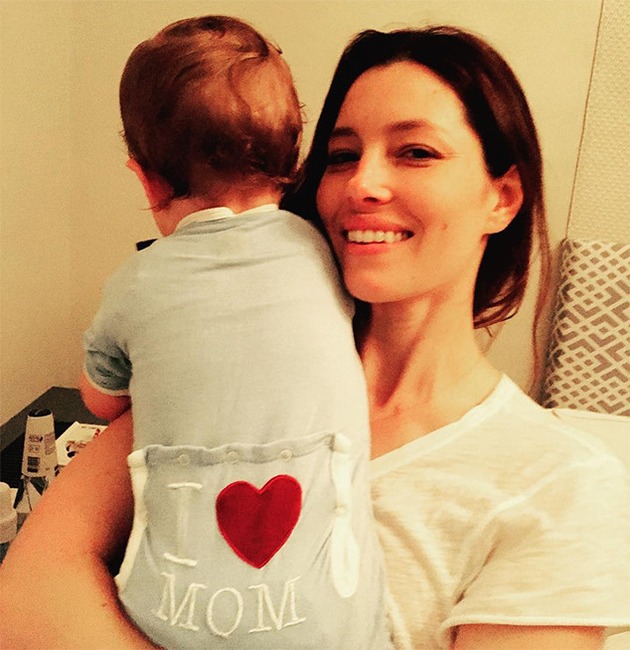 Instagram
I Heart Mom
"M.I.L.F. Alert!!!! Happy Mother's Day to this AMAZING MOM AND WIFE. And, to all of the Mother's out there… You keep the World turning!! Hope every single one of you has an amazing day!" Justin wrote alongside this cute pic in 2016.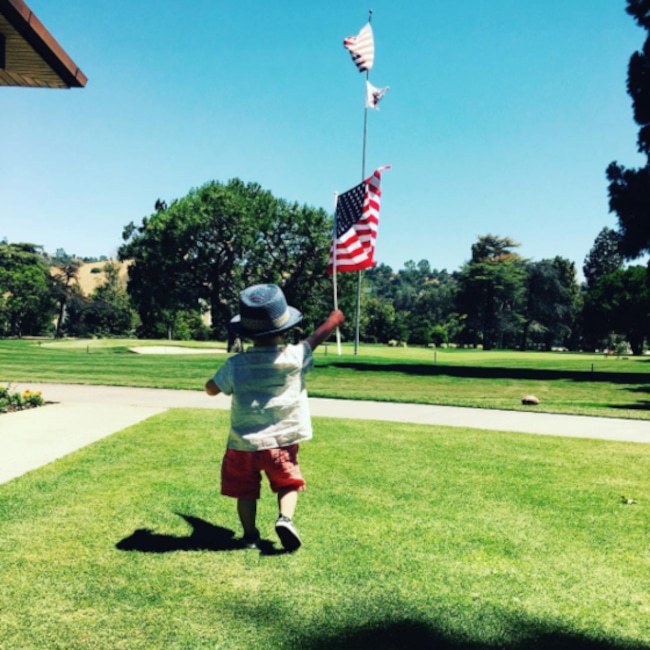 Instagram
Fourth of July
"Happy 4th of July, America! –The Timberlakes," Justin wrote alongside this sweet pic of Silas in 2016.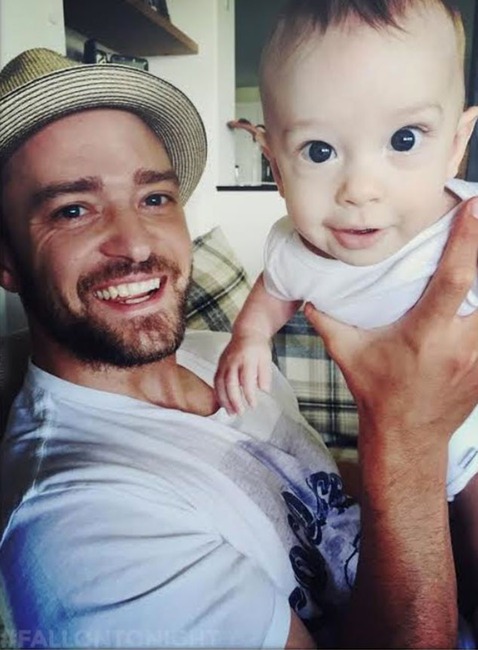 Twitter
Father-Son Snap
How adorable is this photo of Justin and Silas?!
Article continues below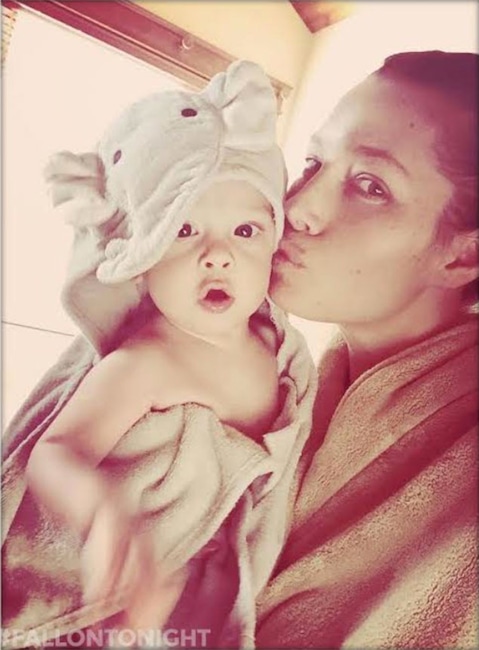 Twitter
Kisses From Mom
Too cute!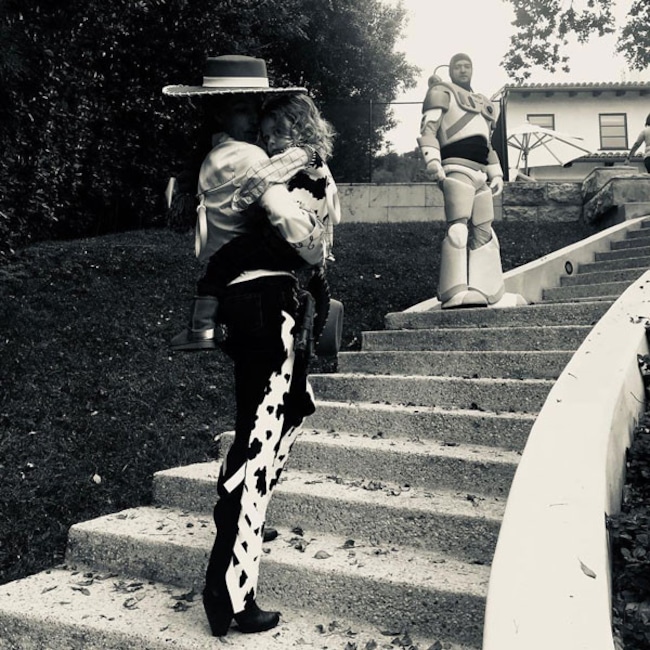 Instagram
Halloween
The adorable trio dressed up for Halloween together. "All geared up and ready for action. Plus I may go hit on that Buzz… #happyhalloween," Jessica captioned this sweet squad pic.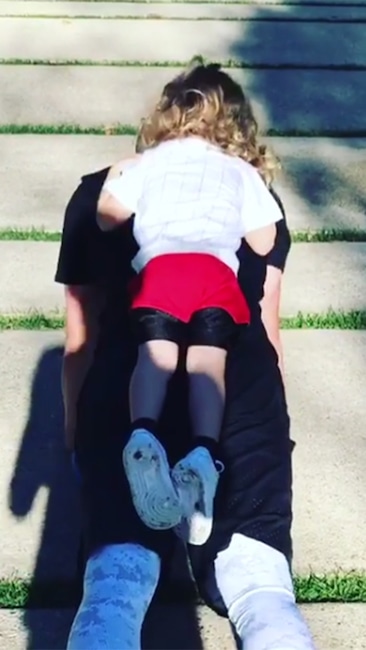 Instagram
Push-Ups With Dad
"Shaking off those leftovers like… Hope everyone had a great Thanksgiving!" Justin captioned this workout video with Silas after Thanksgiving.
Article continues below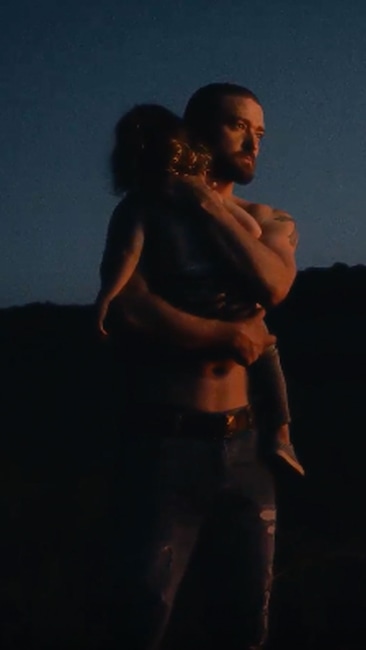 YouTube
Man of the Woods
Justin revealed that Silas inspired the name of his latest album, Man of the Woods.
"I literally just went on Google like, 'meaning of the name Silas,' and it sent me to this to this site and it said, 'of Latin origin, meaning 'Man of the woods,'" he told Zane Lowe on his Beats 1 Radio show in January. "I was like, 'How serendipitous that my last is Timberlake, like what does that mean?'"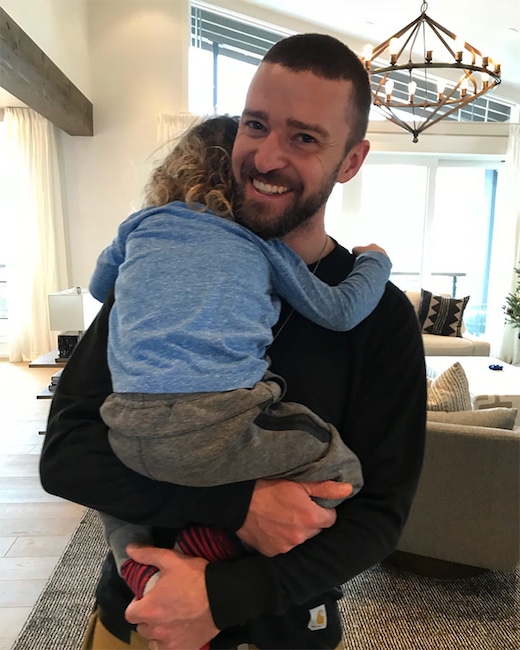 Instagram
Father's Day
Justin shared a series of photos with Silas on Father's Day 2018. He told his social media followers, "The last 3 years of my life have brought more joy than I could ever imagine. Being a father is such a trip… an amazing discovery every day."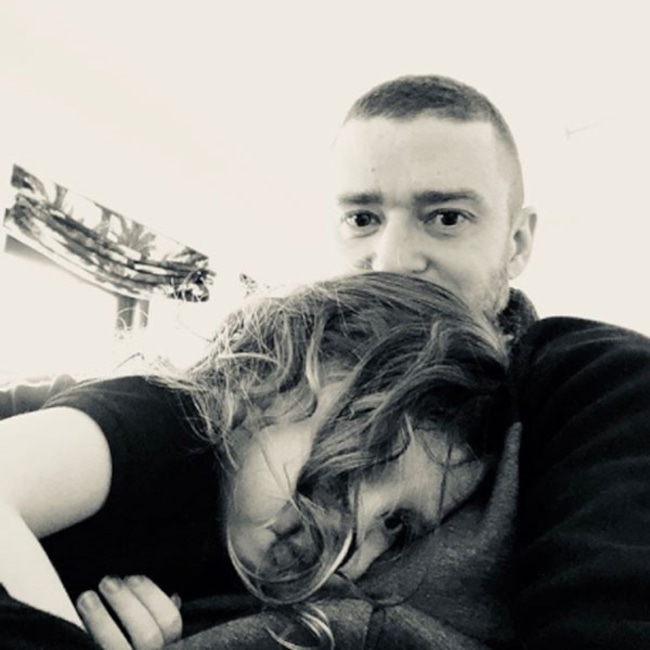 Instagram
Selfie With Dad
He continued, "My son: it is my honor to be your Daddy. You make me feel a love that I didn't know existed. I will ALWAYS be there… to pick you up when you fall, to lift you up when you are ready to soar, and to remind you that your humility will be your guide through this thing called life. And to all the Dads out there: Keep on keeping on! Our children are watching and listening more than we know! I'm celebrating you all today! Happy Father's Day! Cheers!"
Article continues below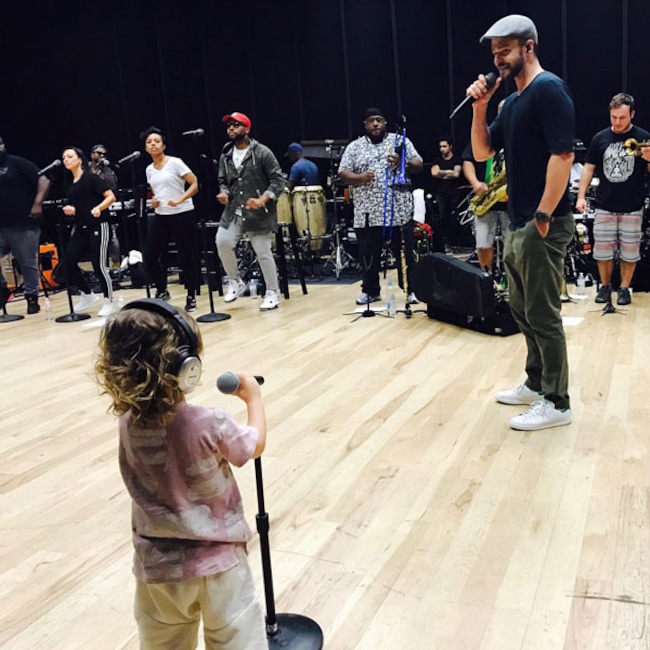 Instagram
He's With the Band
Jessica gave a sweet shout-out to her husband on Instagram on Father's Day 2018, writing, "To my husband who I watch with awe everyday as he guides and teaches, encourages and supports, and above all, LOVES the sh$t, out of his own young man. Happy Father's Day to all the dads out there. We can't do this parenting thing without you."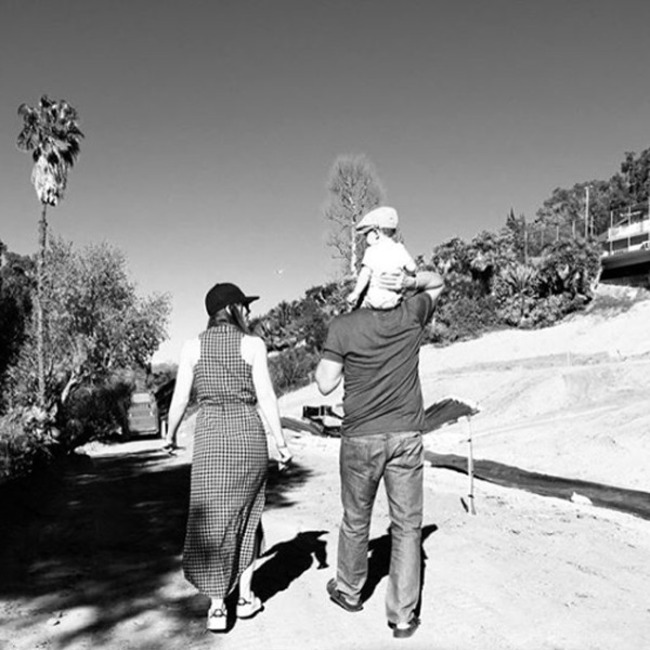 Instagram
A Father's Love
But wait, there's more! Jessica shared a collage of photos including one of Silas enjoying a morning walk with mom and dad. B-e-autiful if we do say so ourselves.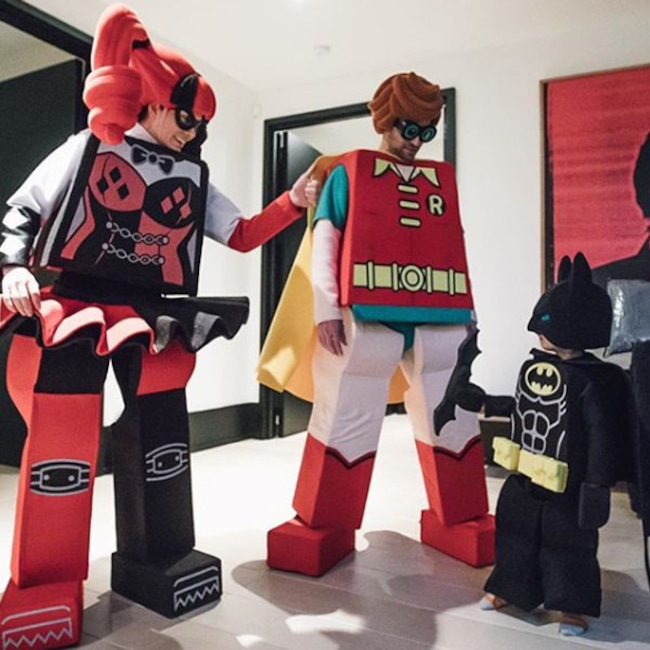 Instagram
Halloween Envy
The trio dressed up as Batman, Robin and Harley Quinn, with the Instagram caption reading, "This Halloween was one hell of a block party! Happy Halloween from our LEGO family to yours."
Article continues below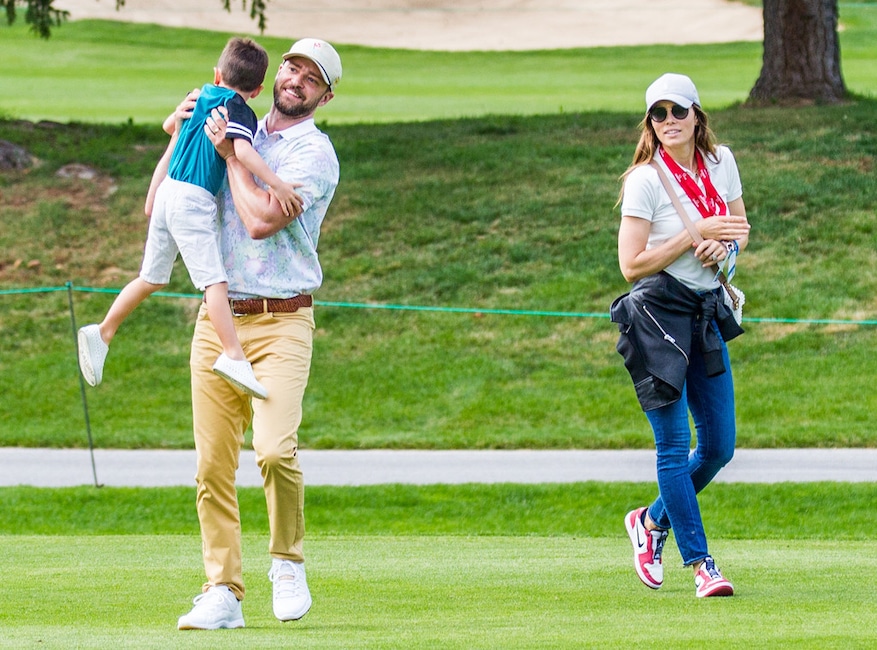 MEGA
Game On
While attending the Omega European Masters in Switzerland, Justin and Jessica let their son explore the course.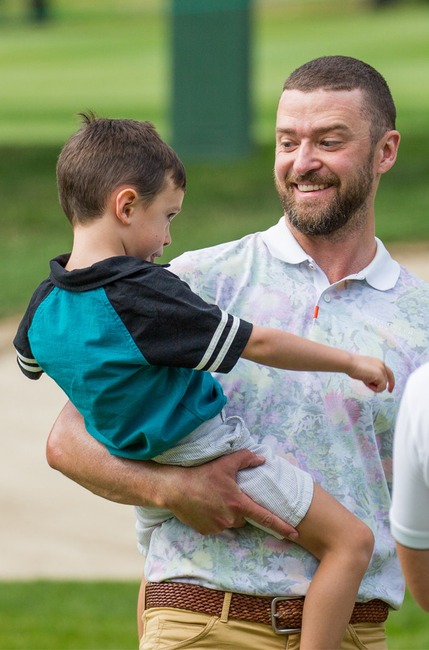 MEGA
Can't Stop Smiling
While we weren't at the game, it's safe to say based on photos that Silas had a great time golfing with dad.
Don't miss E! News every weeknight at 7, only on E!
Source: Read Full Article