Over the years it's been reported that Prince Charles exhibits some diva-like behavior. He's even been referred to as the "Pampered Prince" for some outrageous requests of what should be done for him and when in his presence. Bling Empire star Christine Chiu found this out when she was seated next to the future king at a dinner and had to follow a set of strange rules.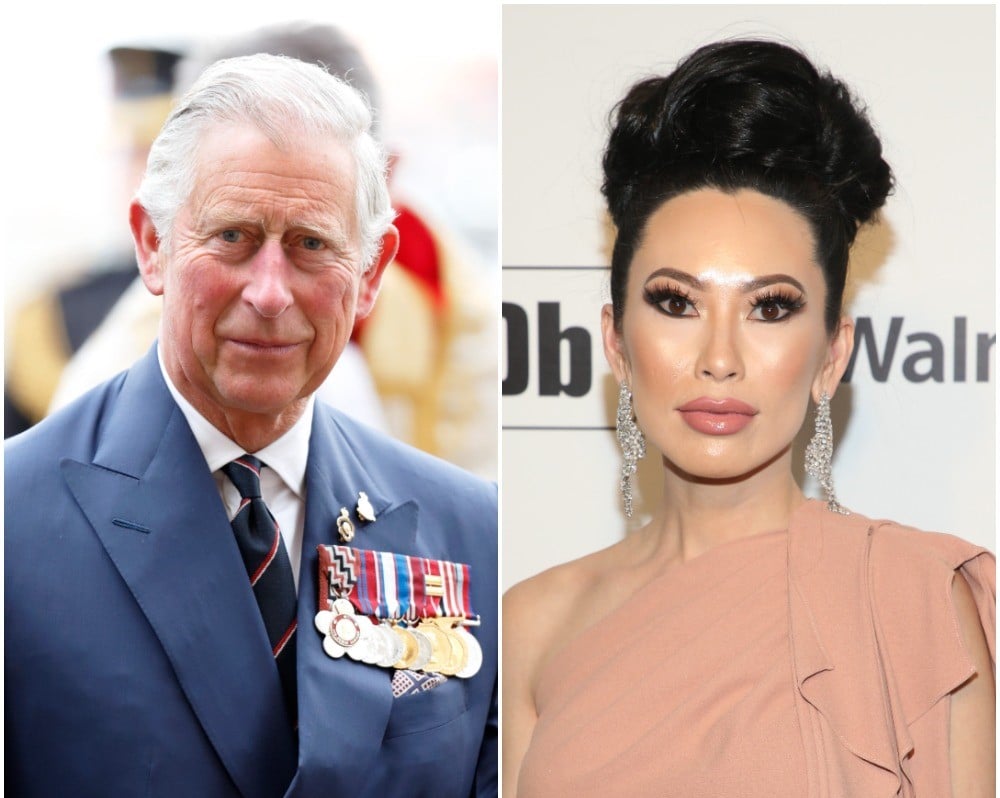 The rules Prince Charles' staff must follow
Because Prince Charles was born into a life of privilege he's a lot done for him his entire life. In the documentary Royal Servants, reporter Clive Goodman spoke about how Charles has his staff do everything for him including the simplest daily tasks.
"The Prince of Wales, he doesn't lift a thing," Goodman said. "He gets up in the morning, his bathrobe is there waiting for him; he walks into the bathroom, the bath is drawn for him already. Even when he gets out of the bath, the towel is folded in a special way so he just has to sit in it and wrap it around himself."
In Serving the Royals: Inside the Firm former royal butler Paul Burrell explained that the heir apparent's "pajamas are pressed every morning so that they don't have creases in them for the next day. His shoelaces are pressed flat with an iron" and "he has one of his servants squeeze one inch of toothpaste onto his toothbrush every morning."
Chiu reveals rules when sitting at a dinner table with the prince
While on Us Weekly's Royally Us podcast, Bling Empire star and producer Christine Chiu spoke about the rules she was told she had to follow after being informed that she would be sitting next to Prince Charles during a dinner.
"I was told about 10 minutes prior to the dinner that I would be seated next to him, which is such a great honor. But there is a lot of etiquette that goes with it. So I had to do a crash course of the etiquette rules," the Netflix star said according to Express.
She continued: "There are certain times when he stands up and you have to stand up, or he leaves first. Then you're supposed to face one way if he faces one way, and talk to the person to your right. Then if he faces the other way, everyone has to shift and talks to the left. There were a lot of dos and don'ts which is very fun and fascinating. However, it's a lot to think about when you're just trying to have dinner."
Despite the event being a little nervewracking as she tried to keep up with what to do while sitting next to him, Chiu praised the prince. She said that she and her husband have gotten to know Charles through various projects and that they "respect him so much on one level, but we also really love his sense of humor. He's incredibly charming and he's got a wicked sense of humor."
Charles has strict rules for his friends as well
But it's not just his staffers and those who dine with the royal, the prince's specific rules and demands reportedly extend to his own friends as well.
In the documentary Kate: The Making of a Modern Queen, royal expert Catherine Mayer stated that Charles still prefers some of the older protocol even though other royals have moved away from it.
"The young royals have dispensed with some of it in the way that Prince Charles, for example, has not. He still insists that not only his staff call him 'sir' and curtsy or bow, but also many of his friends do," Mayer said (per Express).
Source: Read Full Article