The pair's comments come after the RJONJ cast was forced to split into groups following Danielle Cabral's physical altercation with Jennifer Aydin while filming season 14.
Rachel Fuda and Danielle Cabral had a great time at BravoCon — despite the very real tension amongst their cast.
TooFab spoke to The Real Housewives of New Jersey stars at the annual convention in Las Vegas, Nevada over the weekend, where they shared how they were handling having their cast split in two amid the ongoing drama between several members of the group.
Teresa Giudice and Melissa Gorga were forced to be separated, as well as Danielle and Jennifer Aydin — whose alleged mid-season fight brought season 14 production to a halt.
"BravoCon is awesome," Danielle said despite the drama.
"And we're just split because there's a lot of us," she quipped, giving a playful wink to the camera.
"I'm happy to have Danielle on our couch," Rachel chimed in. "You can sit on my couch any day."
"I'm having a great time with all the girls on the couch, so it's all good," Danielle added.
While having the cast split didn't come as a major surprise to fans and BravoCon goers who saw the in-fighting amongst the group in season 13, one thing that did surprise both Danielle and Rachel during their first go at the annual convention was how many people knew the Bravo newcomers.
"I was surprised at how nice everybody was," Danielle said.
Rachel gushed, "It's like a little family. It's like a little sorority."
"And how many people knew us. I'm like, 'Hi, I'm Danielle.' They're like, 'We know who you are. We love Jersey,'" Danielle added.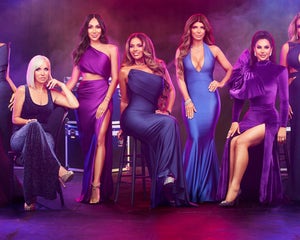 RHONJ's Jennifer Aydin Trying to 'Concentrate on the Positive' After Alleged Fight with Danielle Cabral (Exclusive)
Though it's clearly a family at BravoCon, the same can't exactly be said for the RHONJ cast, with the pair telling TooFab that things are very much "broken" amongst the group.
"I feel like I'm holding a broken plate, and I'm like, 'What do we do with this?'" Rachel said. "Trying to glue it back together," Danielle added.
Rachel continued, "It doesn't fit because there's a little chip missing."
"Can we get it back together?" she asked. "We're like a broken girl band."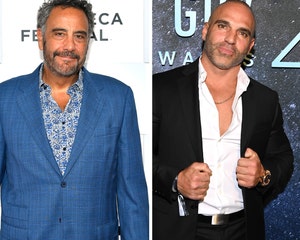 Joe Gorga 'Scammed' By Brad Garrett 'Jerk-Off Impostor' for Vegas Comedy Club Appearance
While Danielle said there's "no hope" for the cast as of now, Jennifer told TooFab she's concentrating on the positive amid her alleged altercation with Danielle.
"No, I think it's good. We have to concentrate on the positive and we don't want anything to ruin that," Jennifer said, alluding to the drama. "BravoCon's such a positive experience and we want to make sure people come back next year."
Looking ahead, Jennifer also said she wasn't stressing too much about filming the reunion, knowing there's quite a bit of time before that day comes.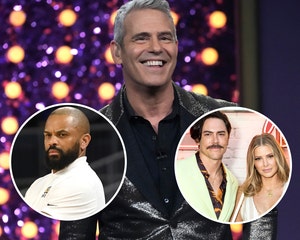 Andy Cohen's BravonCon Roast: Pokes Fun at Scandoval, Ryan From RHOC, Juan Dixon Cheating Allegations & More!
"Listen, you know what, we're not going to know anything about the reunion until we see what everybody said behind each other's backs. In all fairness. I'm not even thinking about the reunion, that's probably like six, seven months down from here," she added. "We just got over Halloween and now it's Christmas season. I'm very excited and I'm very excited that we're here at BravoCon, with all the fans and we're just having a good time."
For more from BravoCon, check out the gallery below.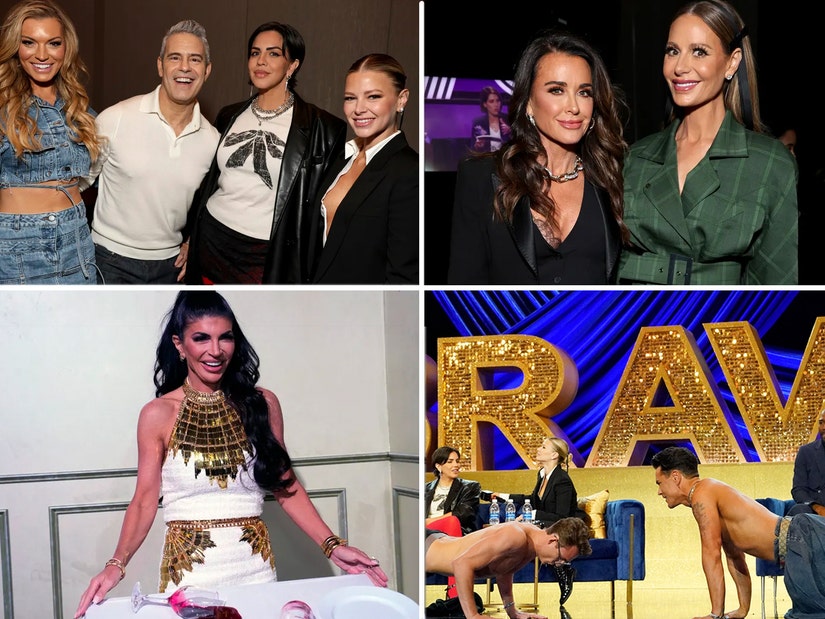 Source: Read Full Article