Maegan Johnson didn't think she'd be able to dance to her favorite tunes ever again.
But that's not the case anymore. And she has Britney Spears to thank for it.
At 7 years old, Maegan collapsed from a splitting headache. What she thought was regular pain was actually something much more severe.
Maegan had "water on the brain," a neurological condition also known as hydrocephalus, in which excess fluid builds up in the brain's ventricles and increases pressure in the head, according to the American Association of Neurological Surgeons.
Her family was told she had 45 minutes to live as she was airlifted to Children's Healthcare of Atlanta, where she required arteriovenous malformations (AVM) removal.
Maegan survived the 10-hour brain surgery, but she was left unable to speak — and feeling very down.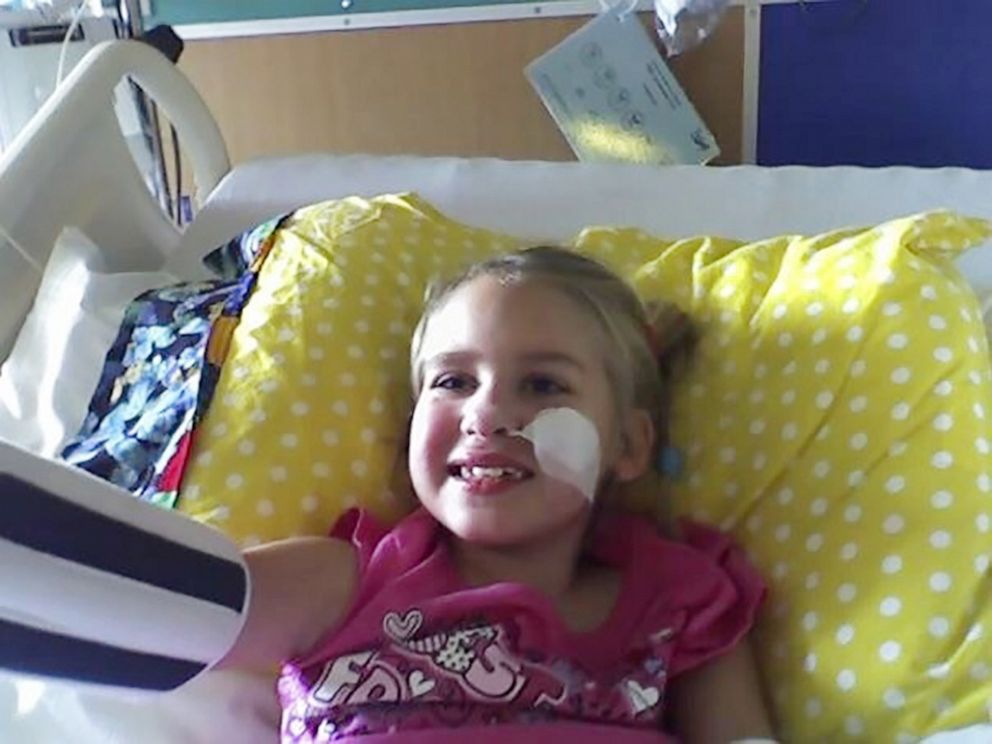 "We couldn't get any emotions out of her," recalled her mother, Michele Glass. "She couldn't talk. She could communicate with a dry-erase board."
Doctors gave Maegan Ritalin to stimulate her vocal cords, and the treatment restored her ability to speak. But she was still feeling depressed.
Even when she was joined in the pediatric intensive care unit by visitors including Santa Claus and the University of Georgia cheerleaders and mascot, nothing would lift her spirits.
Healing through music
Days later, Michele was playing music for Maegan, who was undergoing music therapy as part of her recovery.
Michele played a few of her favorite songs, but when "Toxic" by Britney Spears came on, Maegan "just had a glow about her," her mom said.
She immediately started smiling. She raised her right hand and started moving her hips like she was trying to dance.
"I was overwhelmed. I just burst out crying," Michele said. "I couldn't believe that she was finally showing some emotions."
In a study by the American Psychological Association, listening to music was shown to reduce stress before surgery, possibly even more effectively than prescription drugs.
The Johnson family reached out to Spears to thank her for her music and received a signed photo in return.
"I wanted her to know, a mom to a mom, the impact she had on a little girl coming back — just bringing life back to her," Michele said.
Maegan, a big Spears fan, thanks the pop star for helping her.
"Her music helped me to get better. I love Britney," Maegan said.
It wasn't only Spears' music that helped Maegan's recovery. One day in the hospital Maegan's blood pressure started climbing dangerously, and doctors and nurses couldn't figure out how to bring it down.
Maegan's twin sister, Morgan, wasn't at the hospital but she wanted to help. She called her mom and asked her to put the phone up to Maegan's ear so that she could sing and talk to her.
"When mama put the phone up to my ear and Morgan started singing and talking to me, my blood pressure dropped," Maegan recalled.
A step into the future
Maegan recovered from her condition and resumed a normal life.
But 10 years later, she experienced another extreme headache. The shunt in her head from the brain surgery had stopped working. Maegan's head started swelling and she started losing her eyesight.
The next day, the family packed up and left for Atlanta, where they met with Dr. Barunashish Brahma, who had performed Maegan's brain surgery 10 years earlier.
Brahma replaced the shunt in Maegan's head in a successful procedure.
"I was just really scared and nervous about the surgery," Maegan said. "But I'm glad everything was OK and I didn't lose my eyesight, and that I'm OK now."
And once it was time to leave the hospital, Maegan knew she had one thing left to do.
"As we started to leave, she had to do her Britney Spears one more time before we left!" Michele said.
Maegan, now 18, is starting college this year with a scholarship to Chattahoochee Valley Community College. After two years, she hopes to transfer to the University of Mobile to complete her studies in occupational therapy.
Source: Read Full Article