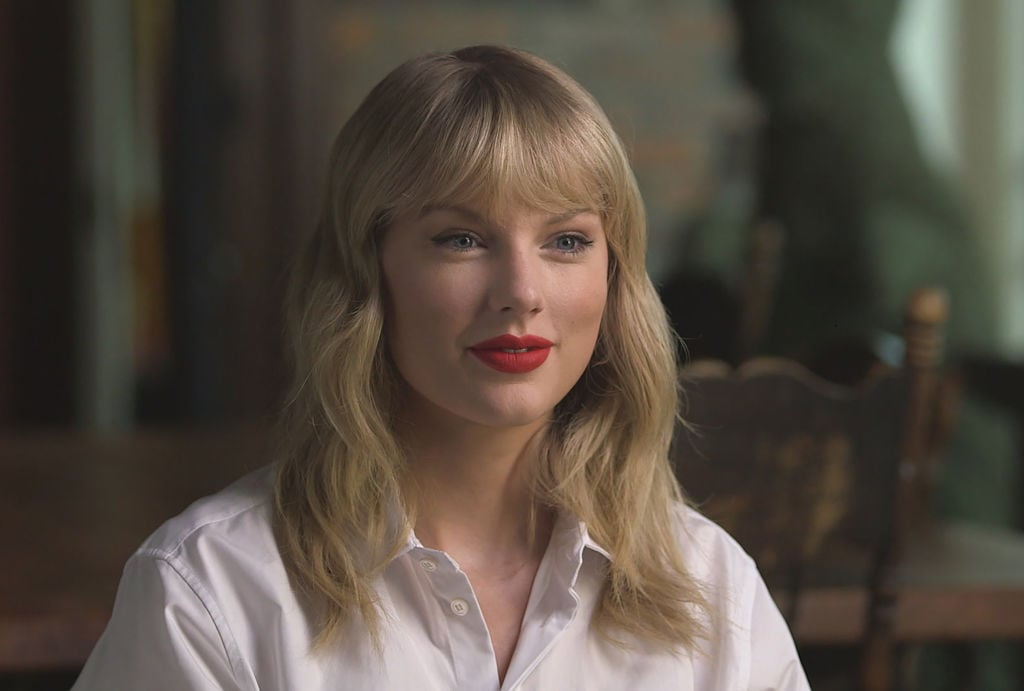 Taylor Swift released her seventh album, Lover, on Aug. 23, 2019. The album features 18 songs and some fans got an exclusive first listen during Secret Sessions earlier in the summer. In a way, the album represents a fresh start for Swift while she returns to some of her old songwriting styles.
Taylor Swift released four different versions of 'Lover'
While streaming sites are extremely popular nowadays in the music industry, Swift still makes an effort to sell packaged CDs. Swift released four deluxe versions of Lover. Each different CD package includes a poster, pages from Swift's diary growing up, original song lyrics, blank journal pages, and exclusive clips of Swift creating songs.
"Swift famously resisted the shift to streaming, saying that platforms didn't pay creators fairly for their work," wrote Mikael Wood in the LA Times. "Yet as she kept her music off Spotify—conditioning her loyal audience to think of buying her songs and albums as an act of devotion."
The first deluxe version of Lover includes notes and lyrics from Swift's Fearless and Red eras. Lover's second version focuses on the Speak Now era but also includes photos from Swift's 1989 era. The third version of Lover mentions Swift's feud with Kanye West and gives insight to the creation of Swift's Speak Now tour. The fourth and final version shows fans the original lyrics from "All Too Well," her first company contract, and photos from the 1989 and Red eras.
This is the first album Taylor Swift owns
In 2018, Swift left her former label, Big Machine. She signed with Universal Music Group. In the new deal, Swift gained the right to own all of her music masters going forward. While Lover is Swift's seventh album, it is only the first one she owns.
"This album is very much a celebration of love, in all its complexity, coziness, and chaos. It's the first album of mine that I've ever owned, and I couldn't be more proud. I'm so excited that #Lover is out NOW," wrote Swift on Twitter.
Taylor Swift's fans can't get enough of the album
Swift released Lover a few minutes before midnight. As soon as fans realized the album dropped early, the event trended on Twitter. With 18 songs to choose from, Swifties had trouble picking a favorite track.
"The lyrics, the vocals, the beats, THIS ALBUM IS A MASTERPIECE! Once again Taylor outdid herself! I'm so proud of her and it makes me smile knowing that she owns this all by herself! I love her so much and Cornelia Street," wrote a fan on Twitter.
"False God is one of the best songs Taylor has ever written," wrote another.
"I would go to war for the death by a thousand cuts bridge," a fan wrote.
While Reputation took on a dark aesthetic, the aesthetic for Lover is filled with pastels and more upbeat tunes. Lyrically, the music reflects Swift's earlier works like Speak Now, Red, and 1989. While there are similarities, Lover stands on its own and gives fans Swift's most mature and introspective album yet.
Source: Read Full Article