For well over two decades, HGTV has been winning over the hearts of homeowners and viewers everywhere. House Hunters, one of the network's fan-favorites, has been on the air since 1999, and the series has racked up over 200 seasons and 2,000 episodes along the way.
Property Brothers, Flip or Flop, and Good Bones are just a few of the other popular HGTV shows to have followed. However, there is a new HGTV series that the network's fans can't seem to get enough of.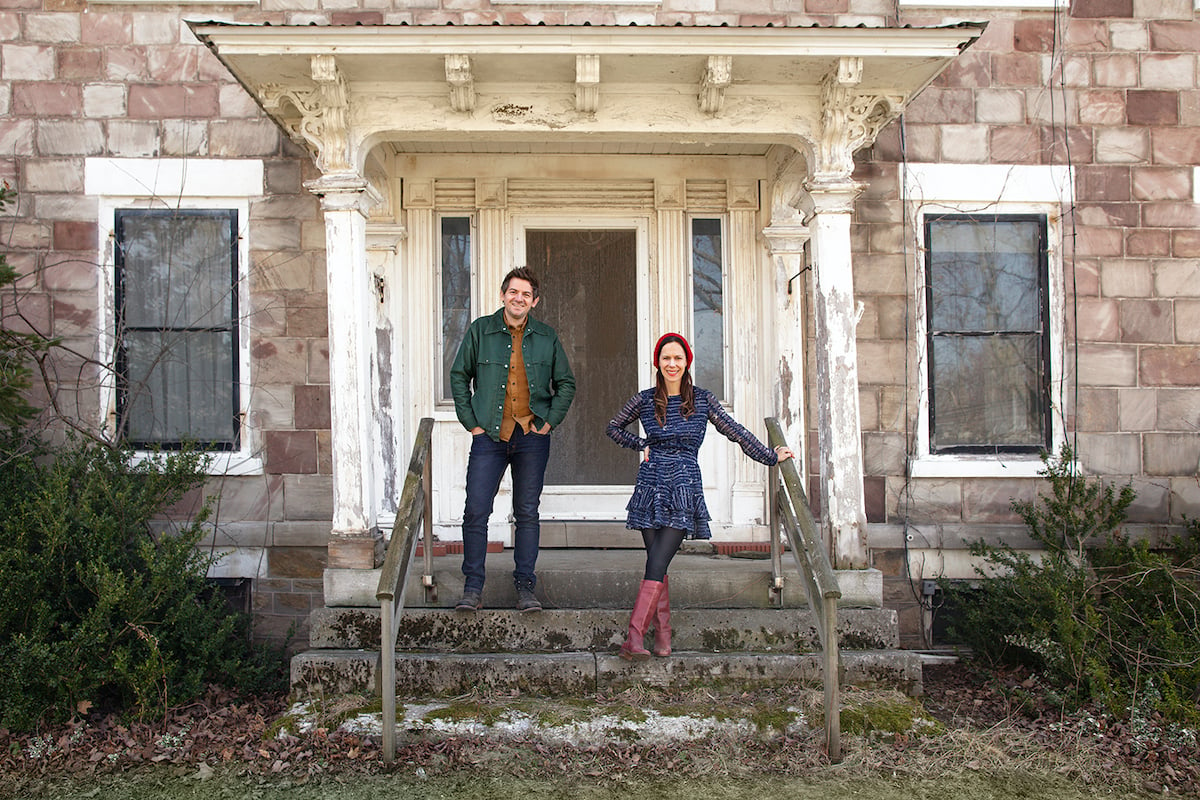 Take a look at what viewers are saying about Cheap Old Houses and how the show came to be. 
What are fans and viewers saying about 'Cheap Old Houses'
TV enthusiasts who enjoy HGTV will want to check out this brand new series. Cheap Old Houses premiered this past August and has already begun generating a lot of fanfare. This Reddit thread captures some of the many reasons so many have become enthralled with the premise, the show's hosts, and, of course, the houses.  
One fan who quickly took to the show shared on Reddit:
"Really enjoying Cheap Old Houses so far (admittedly only about 20 minutes in). It's nice to watch a show on HGTV that embraces these older homes for what they are, and I love how excited the hosts are to share their knowledge. It's fun to have a historic preservationist as a host and learn more about the architectural history itself."
The spot-on comment had many others jumping in and agreeing. 
The origin behind 'Cheap Old Houses'
Ethan and Elizabeth Finkelstein are at the heart of Cheap Old Houses. Many people were thrilled when word broke that the happily married couple would be getting their own show, and that was because so many had already fallen in love with the pair's Instagram account.
One user in the Reddit thread explained, "​​I've followed their Instagram for ages and it is fun to see houses with character." Established in 2016, Ethan and Elizabeth's Instagram account, Cheap Old Houses, rapidly gained a large following.
Dedicated to saving and celebrating houses, the Finkelsteins search for old and historic houses. Of course, the catch is none of them usually exceed the price of $150,000. However, more often than not, Ethan and Elizabeth Finkelstein usually find steals and deals at even a lower cost. 
Today shared some of the behind-the-scenes details that went into the conception of the popular new television show Cheap Old Houses. 
The underbelly of 'Cheap Old Houses'
Cheap Old Houses has brought in a lot of fans, but there is one element of the series that viewers are wary of. Though the houses and properties that Ethan and Elizabeth Finkelstein visit and save are often stunning, unfortunately, the location isn't always ideal.
In the Reddit conversation, one comment read, "The problem that is glossed over that is beyond the scope of the show is most of the towns aren't really great to live in. Towns near my hometown and current metro are regularly featured. There are limited (and low paying) local jobs and lots of places have a serious drug problem." It definitely is something to think about for any fans and viewers who are looking to take a page out of the Finkelstein's book. 
Where to stream 'Cheap Old Houses'
Whether someone is looking for ideas, inspiration, or just plain old entertainment, fortunately, there are a few available platforms to stream Cheap Old Houses. Discovery Plus, Hulu, YouTube TV, and Amazon Prime Video are just a few to name. Many HGTV fans are hoping to see a second season of this popular new show.
Related: 3 Ways HGTV's 'Cheap Old Houses' Changes Up Renovation Reality Cliches
Source: Read Full Article