Abby Lee Miller from Dance Moms is standing up for Prince George. After Good Morning America anchor Lara Spencer shared a snarky comment upon learning that one of the pint-sized royal's favorite activities is taking ballet, the choreographer and teacher shot back with a blunt message on Instagram.
What Lara Spencer said about Prince George 
The furor began on Friday morning during a broadcast of Good Morning America. During a segment, Spencer discussed the wide range of subjects the six-year-old prince will be studying this year at his prestigious school. She called the curriculum "demanding" and mentioned that in addition to math, science, and history he'd be taking lessons in poetry, religious studies, computer programming, and ballet.
It was that last item on the list that sparked laughter among the GMA team and the studio audience, with Spencer quipping, "Prince William says Prince George absolutely loves ballet. I have news for you Prince William, we'll see how long that lasts."
But not everyone thought that Prince George's dance classes were a laughing matter. Some saw Spencer's comments as bullying a boy who was engaged in an activity that's traditionally seen as feminine. 
Many took to social media to defend the third in line to the British throne, including Tony nominee and So You Think You Can Dance alum Ariana DeBose and actor George Takei. Dancer and actress Debbie Allen of Fame and Grey's Anatomy also shared her thoughts, calling Spencer's remarks "uncool" and pointing out that men like Steve Jobs and Dustin Hoffman had studied dance. She added the hashtag #boysdancetoo to her post. 
Abby Lee Miller tells Lara Spencer to 'wake up'  
Soon, the Dance Moms star decided to weigh in on the issue as well. In a video shared to Instagram, Miller got right to the point.  
"Good Morning America, it's time to wake up," the choreographer said. 
"I have so many male dancers that I have trained that have amazing careers," she went on to say. "Their Saturday morning ballet classes sure paid off. They're on Broadway. They're on world tours. They're in the new Steven Spielberg movie. I mean, come on. It's 2019. I thought this stuff was over."
"I think every child should dance," Miller added. She also suggested that Spencer donate her entire year's salary to the arts as a way to apologize for her comments. 
Lara Spencer has apologized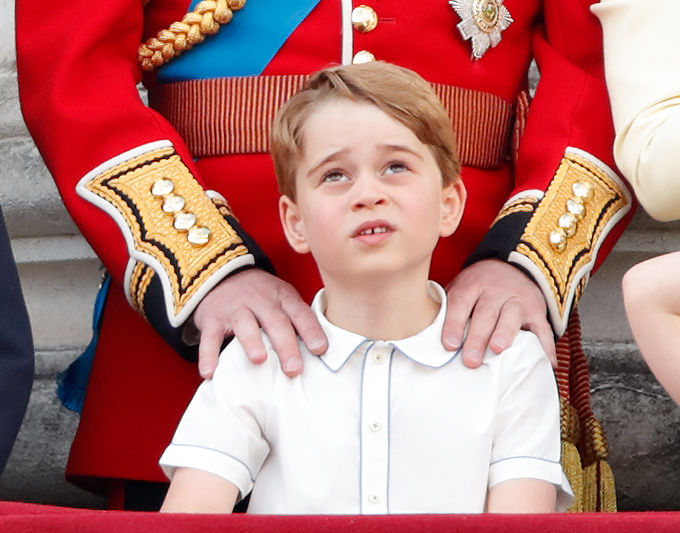 Spencer later apologized for her words in an Instagram post, admitting that her comment was "insensitive." 
"My sincere apologies for an insensitive comment I made in pop news yesterday," she wrote. "From ballet to anything one wants to explore in life, I say GO FOR IT. I fully believe we should all be free to pursue our passions. Go climb your mountain-and love every minute of it."
Read more: Revealed: How Prince George, Princess Charlotte, and Prince Louis' Nanny Is Keeping Them Entertained This Summer
Check out Showbiz Cheat Sheet on Facebook! 
Source: Read Full Article